SKY by numbers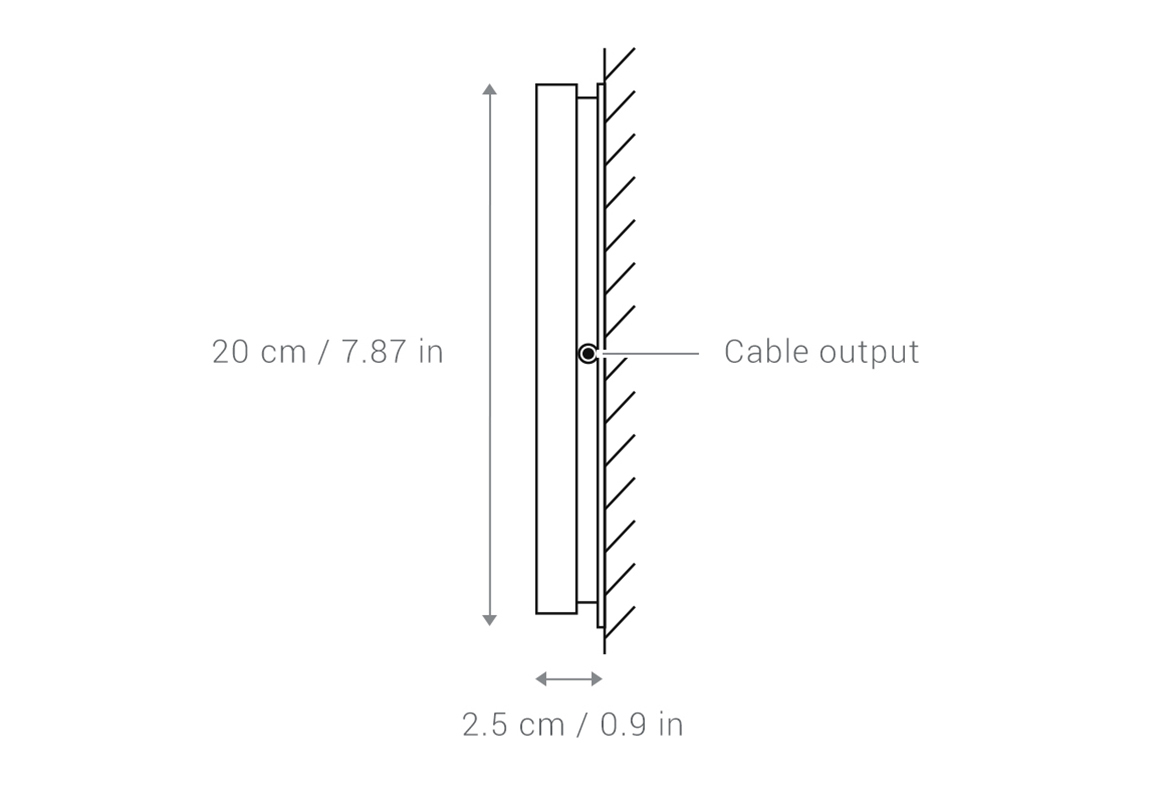 TechSpecs
Product type
Wi-Fi LED Indicator Panels
Model
SKY 64
Use
Indoor use only. Designed to use on walls (not for use on ceilings)
Surface shape
Right-angled triangle
Independent color zones
64 per surface
Colors
16.4 mln
Dimensions
20 x 20 x 28 cm / 7,87 x 7,87 x 11,02 in
Out of the box effects
4 visual effects: Spring, Summer, Autumn, Winter
Connectivity 
Wi-Fi (supports WEP/WPA/WPA2-Personal, WPA/WPA2-Enterprise (EAP-PWD only) protocols), located in one of the cable splitters
Configuration
Works out of the box
More features with iPhone / Android smartphone
Power consumption
3 Watt per surface
Warranty
1 year limited warranty as of purchase date. Terms and conditions apply
Origin
Designed in Ukraine. Made in China
Inside the box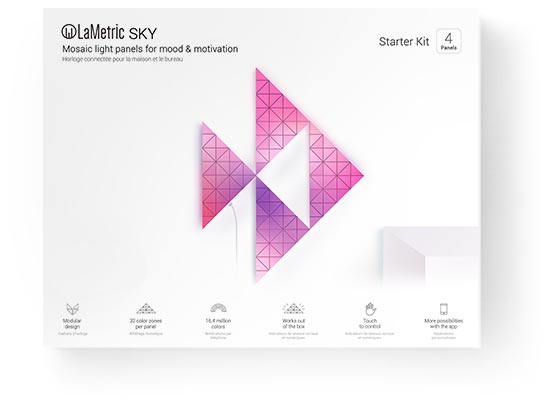 SKY surfaces
Cable splitters
Cables
Quick Start Guide
Legal & Compliance Information
Power adapter
How to install SKY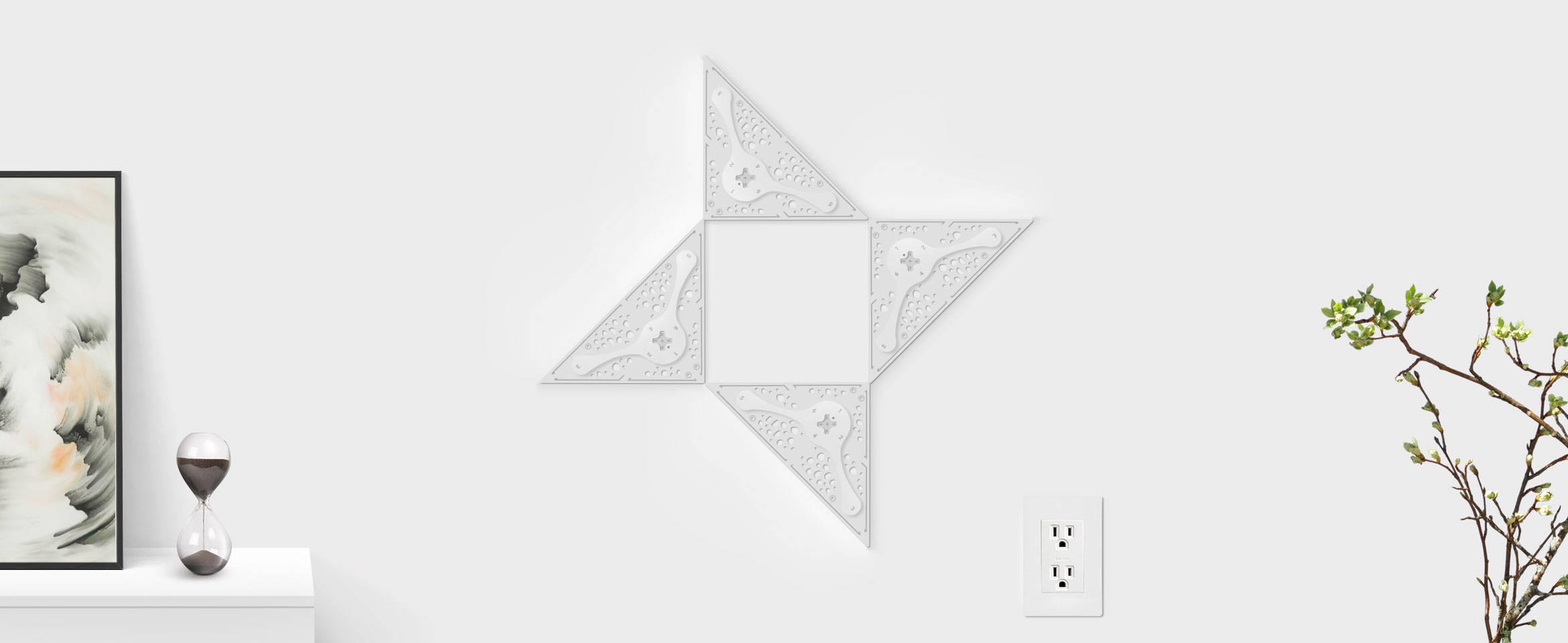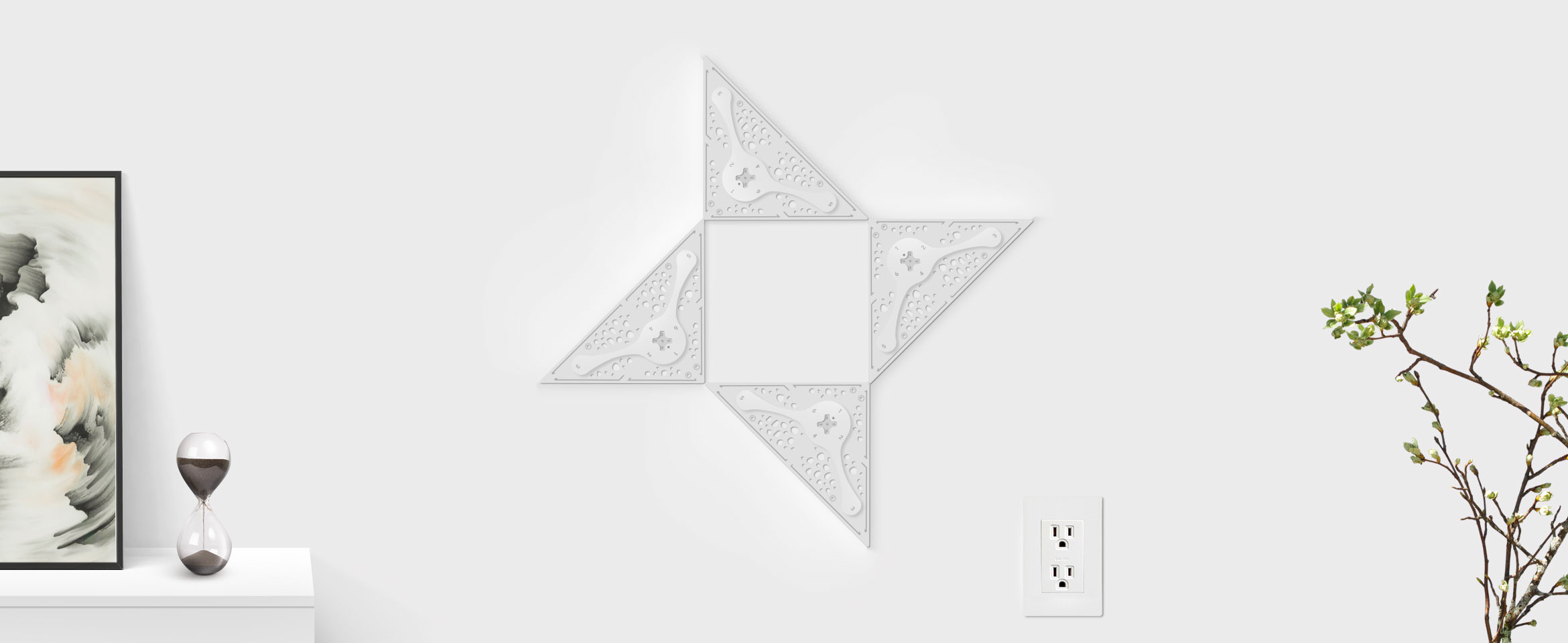 1. Mount to the wall
Once you decide on a design in the mosaic catalog, mount it on the wall:
- Clean the surface thoroughly using rubbing alcohol or water and let it dry
- Attach every cable splitter on the wall using double-sided tapes which you can find on the rear side of it.
- When placing cable splitter on the wall, press and hold for 30 seconds

For more secure installation, you can use a screw mount (screws are not included).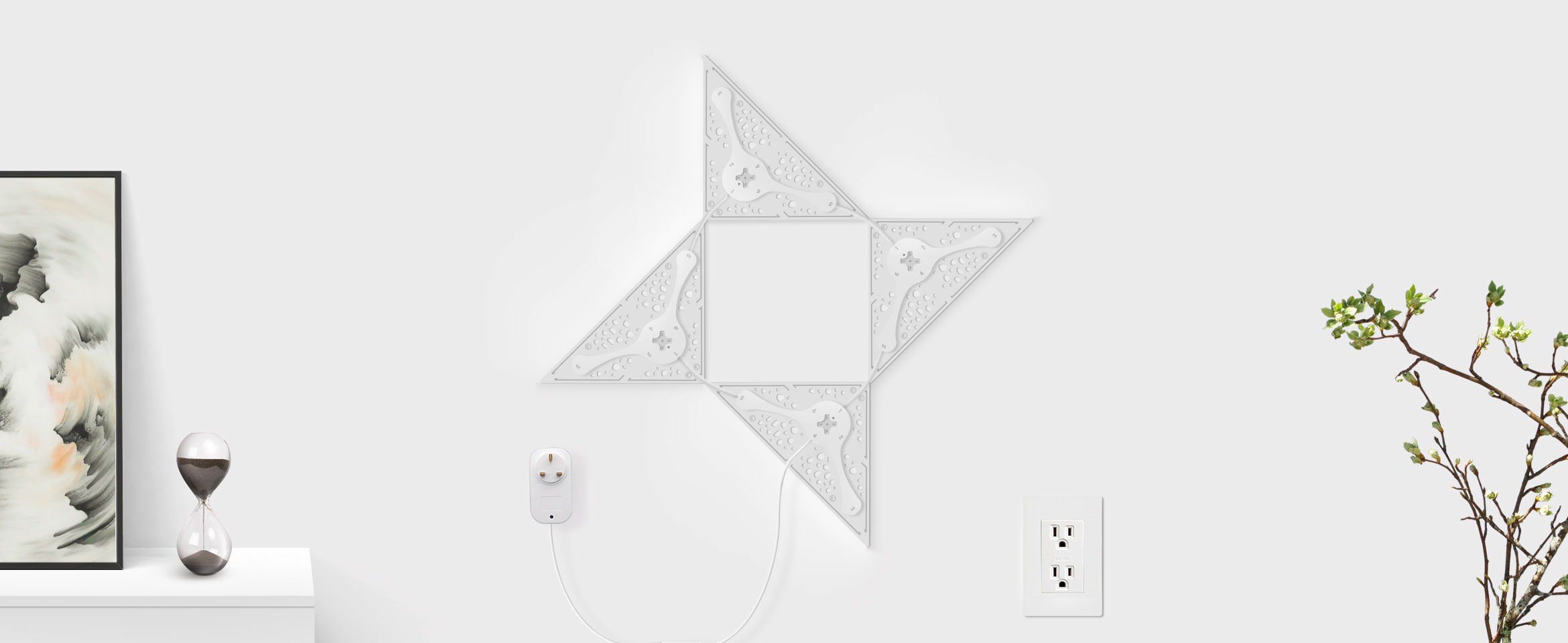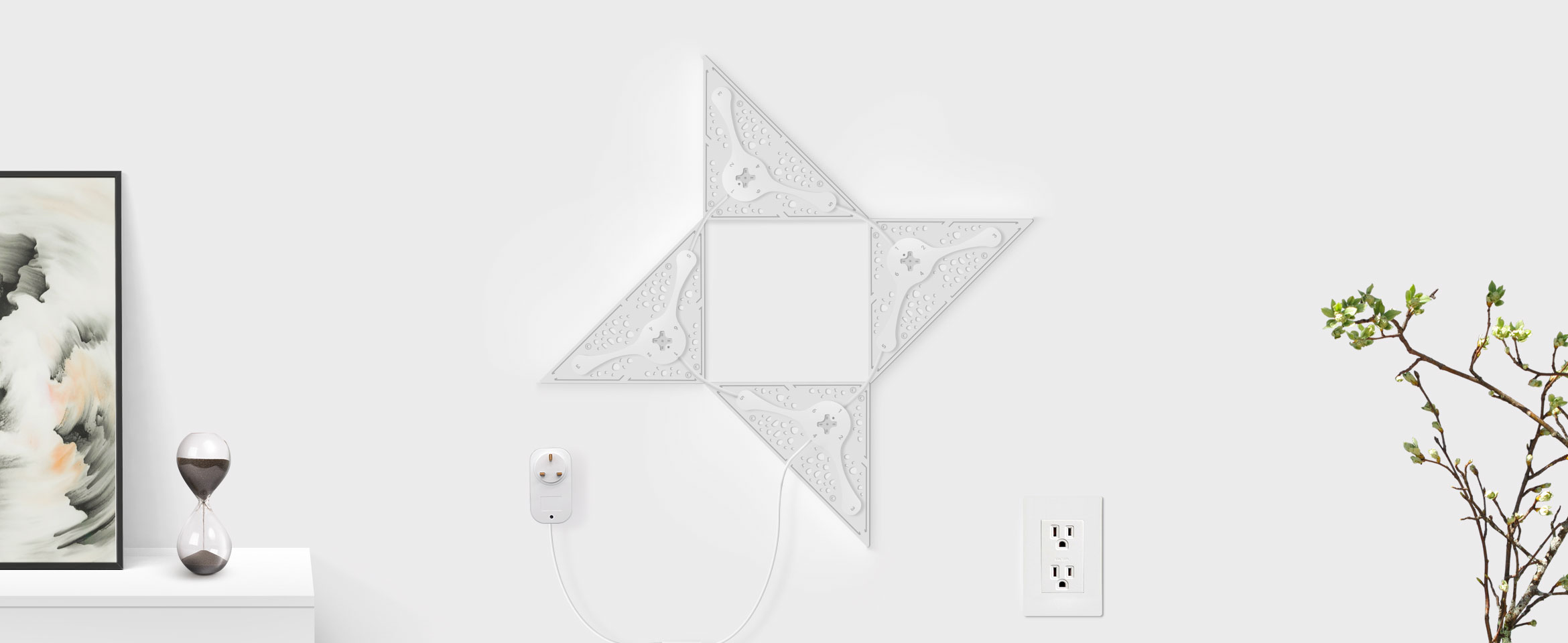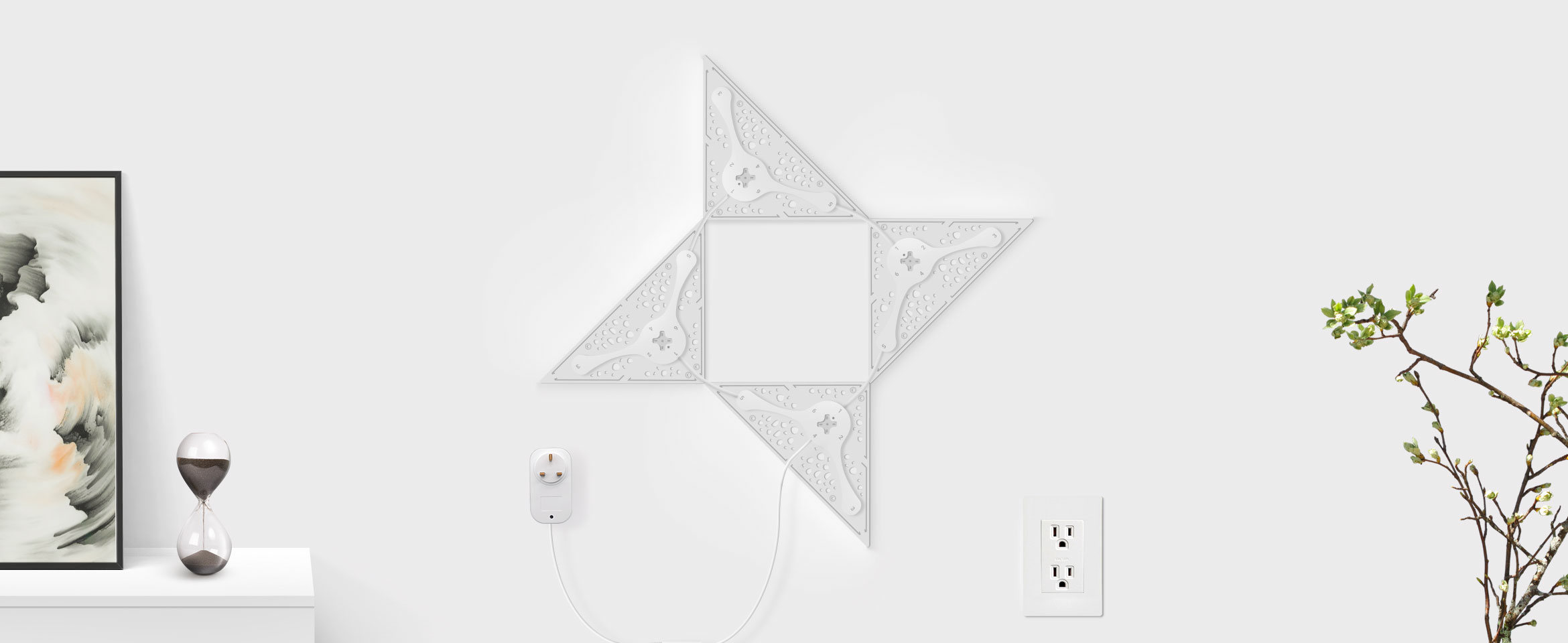 2. Connect
- Connect cable splitters with cables like it is shown in the picture above.
- While connecting, run the cables through the holders located on the corners and sides of a cable splitter.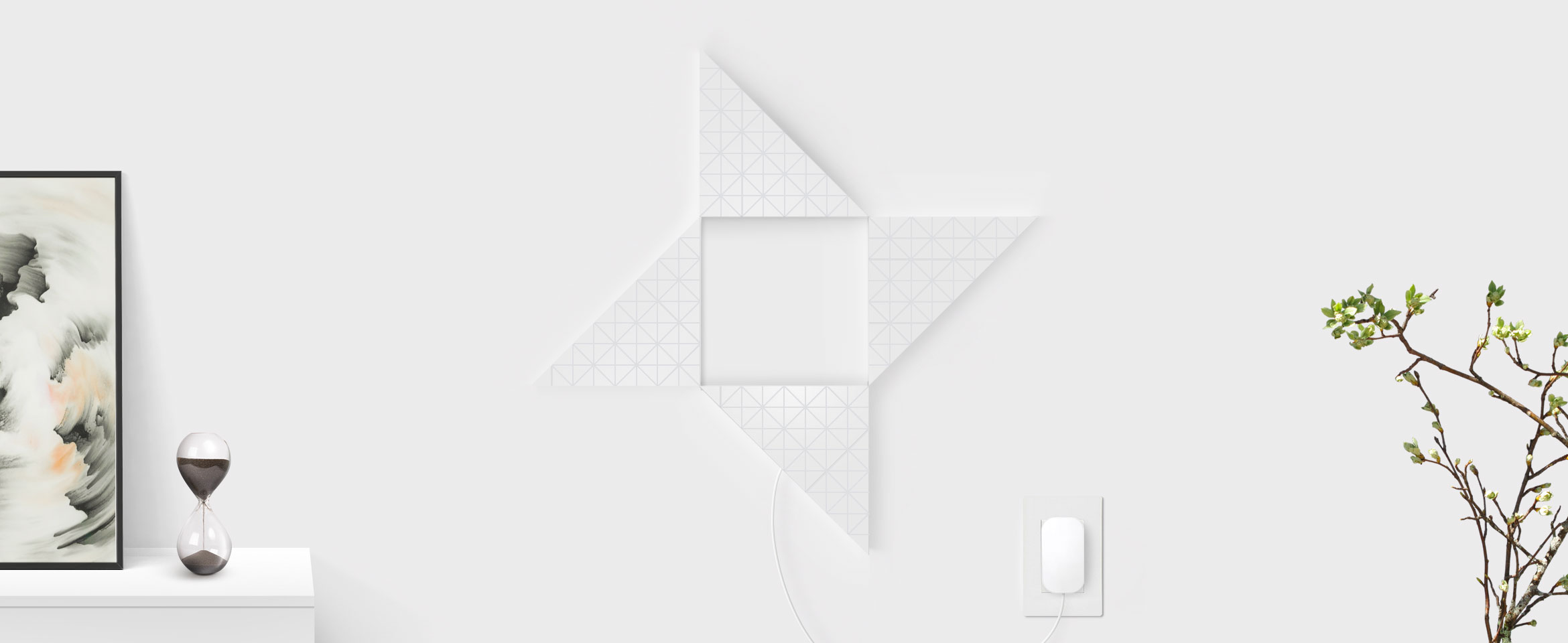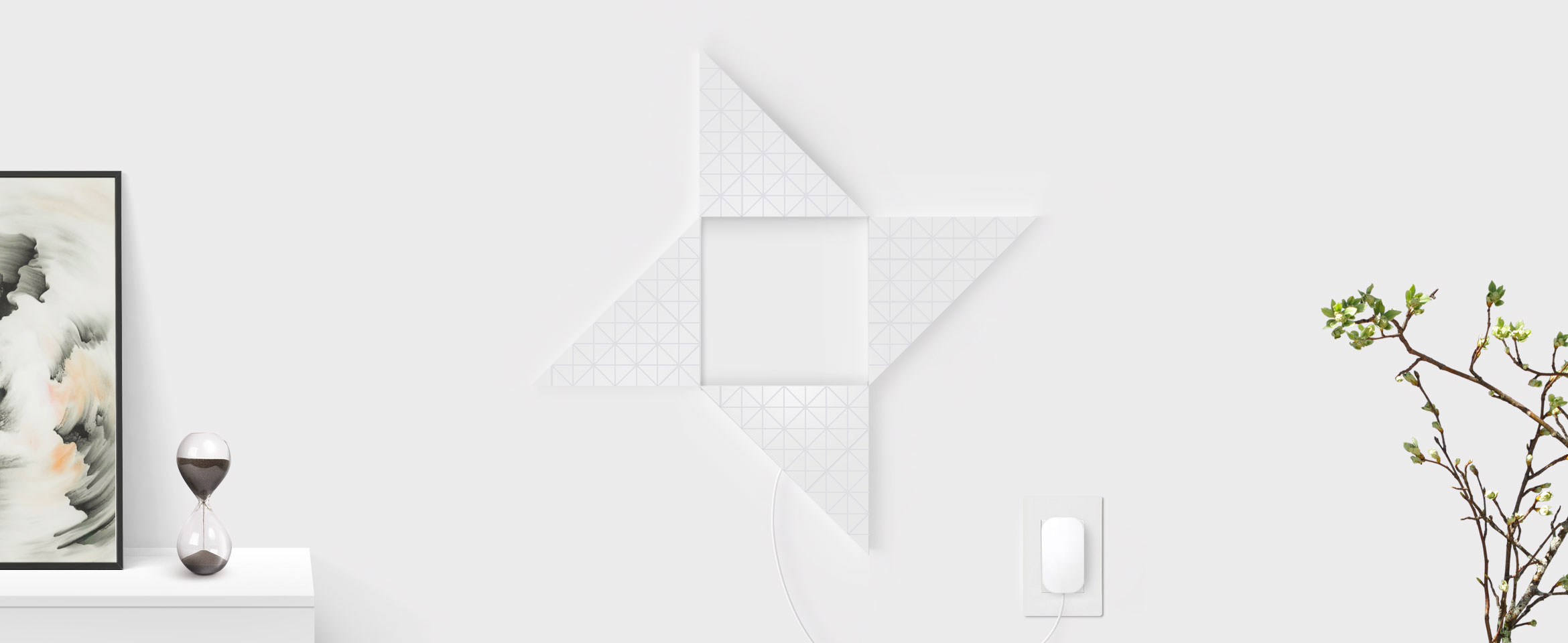 3. Cover up
- Cover up cable splitters with light surfaces
- Plug the SKY in
- You did a great job!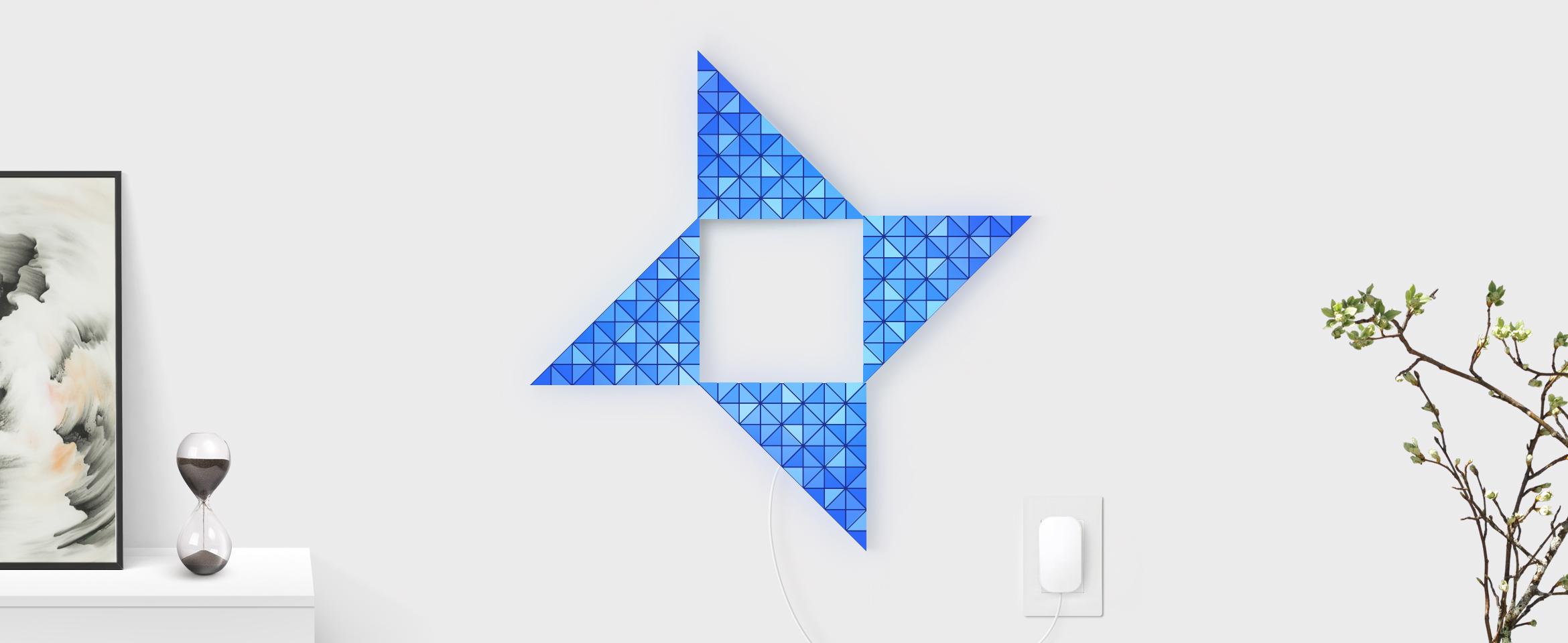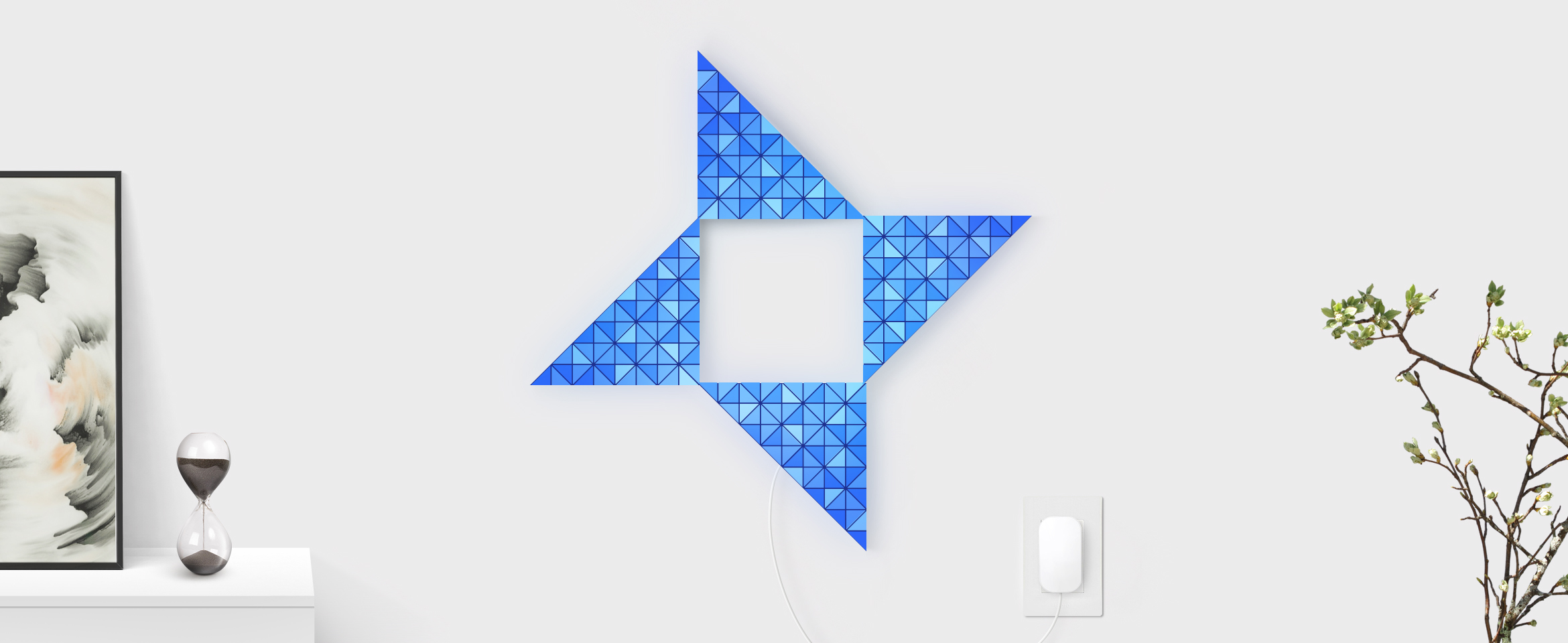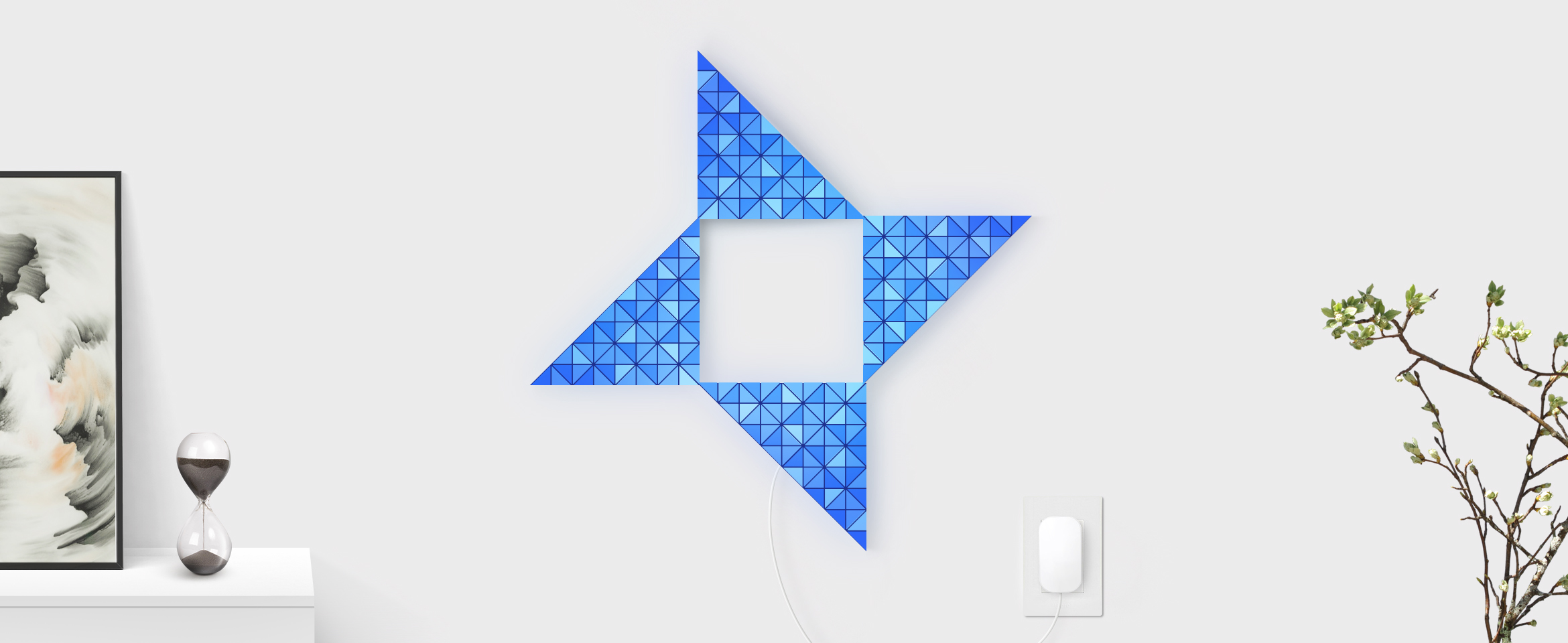 4. Enjoy
- Tap on any light surface once if you want to change the effect
- Tap on any light surface twice to turn on/off the SKY
- Enjoy the light show!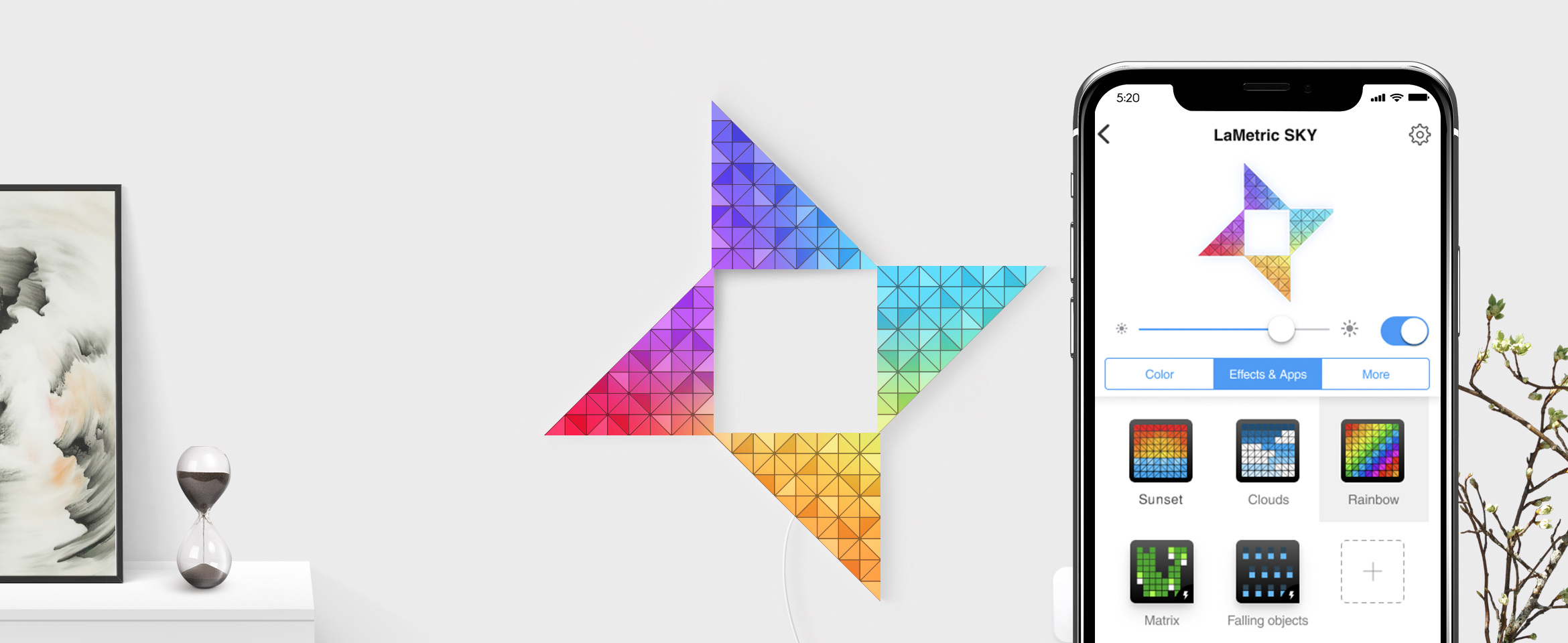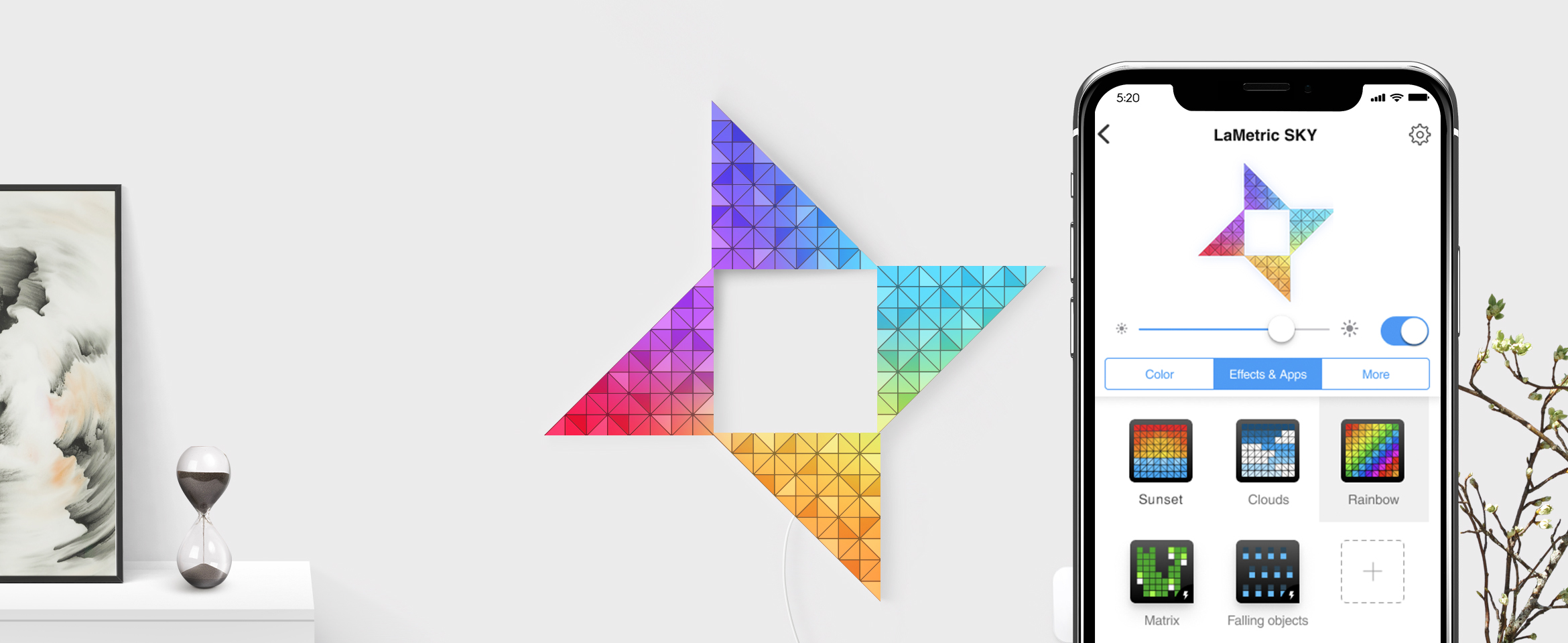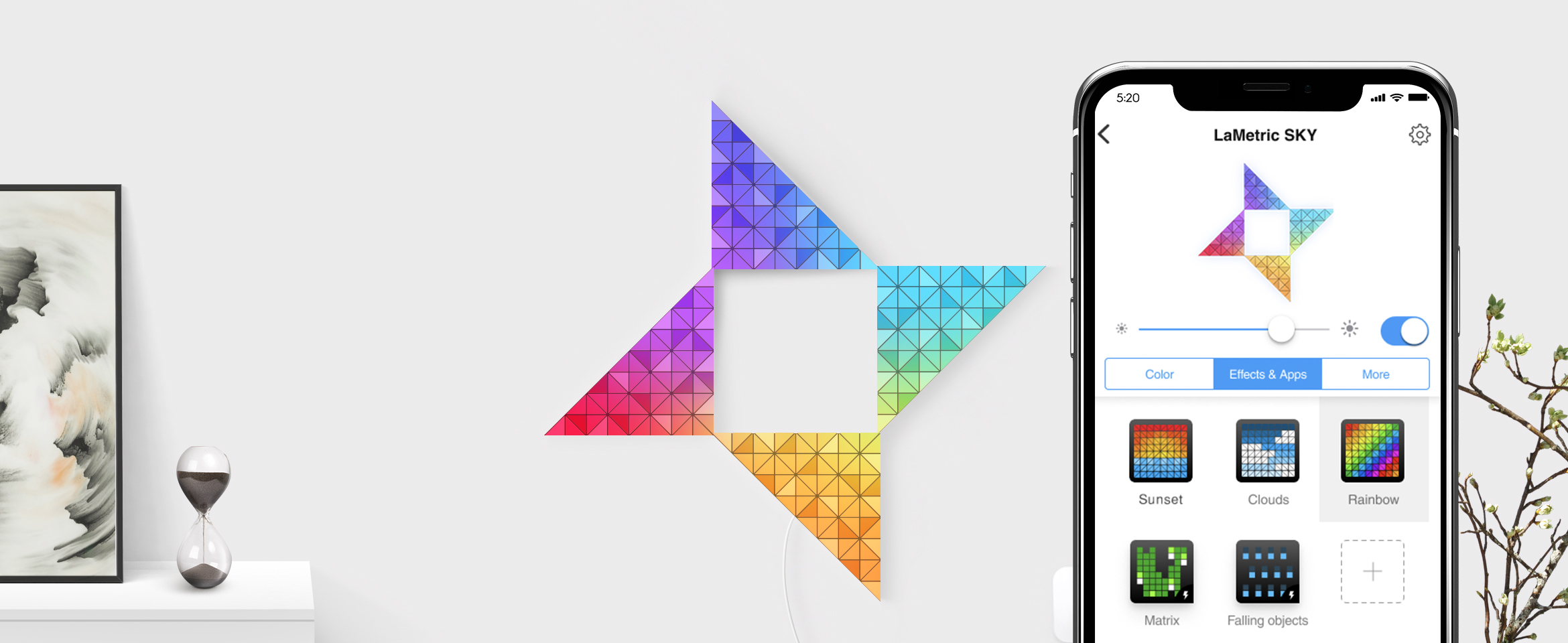 5. Get more
You can also get more features with iPhone or Android smartphone app:

- Use a smartphone as a remote
- Unlock natural phaenomena visual effects, sky faces or informational apps
- Voice control via Siri, Amazon Alexa or Google Assistant
- One-button control and automatically adjust brightness in combination with LaMetric TIME

Cutting edge technologies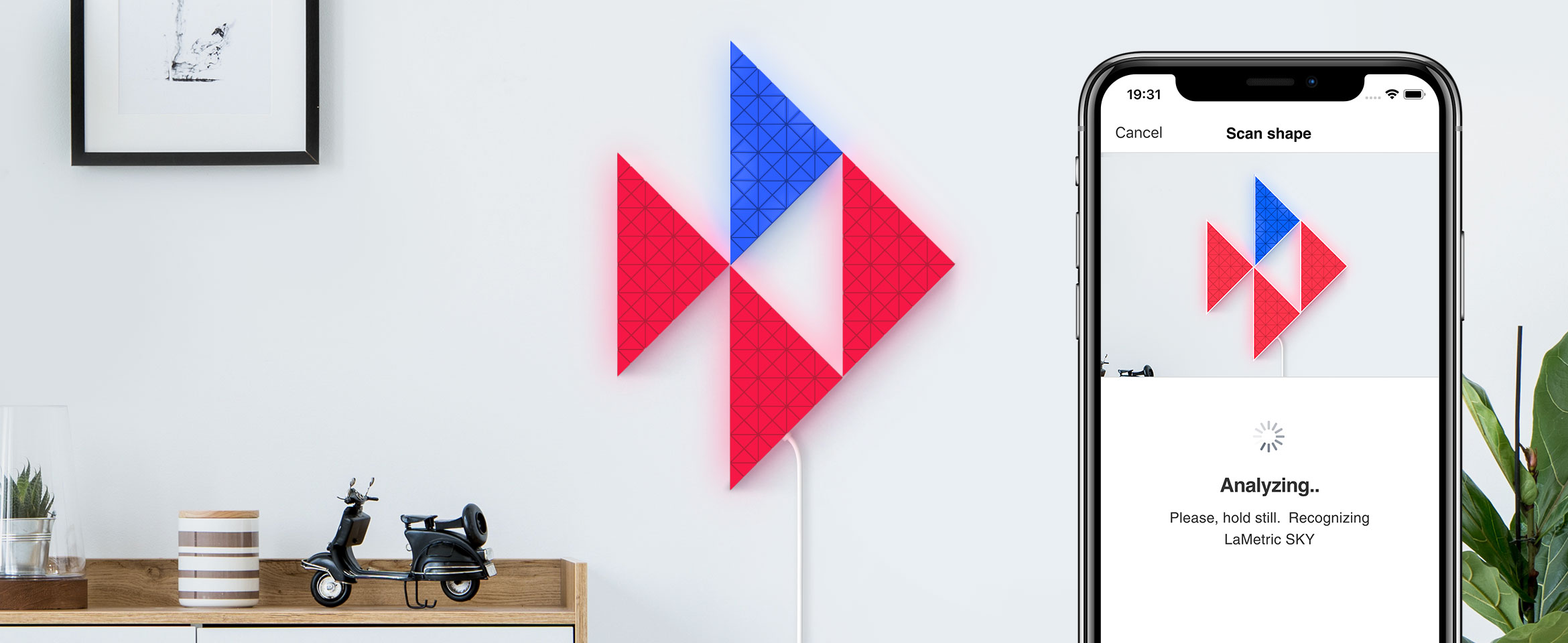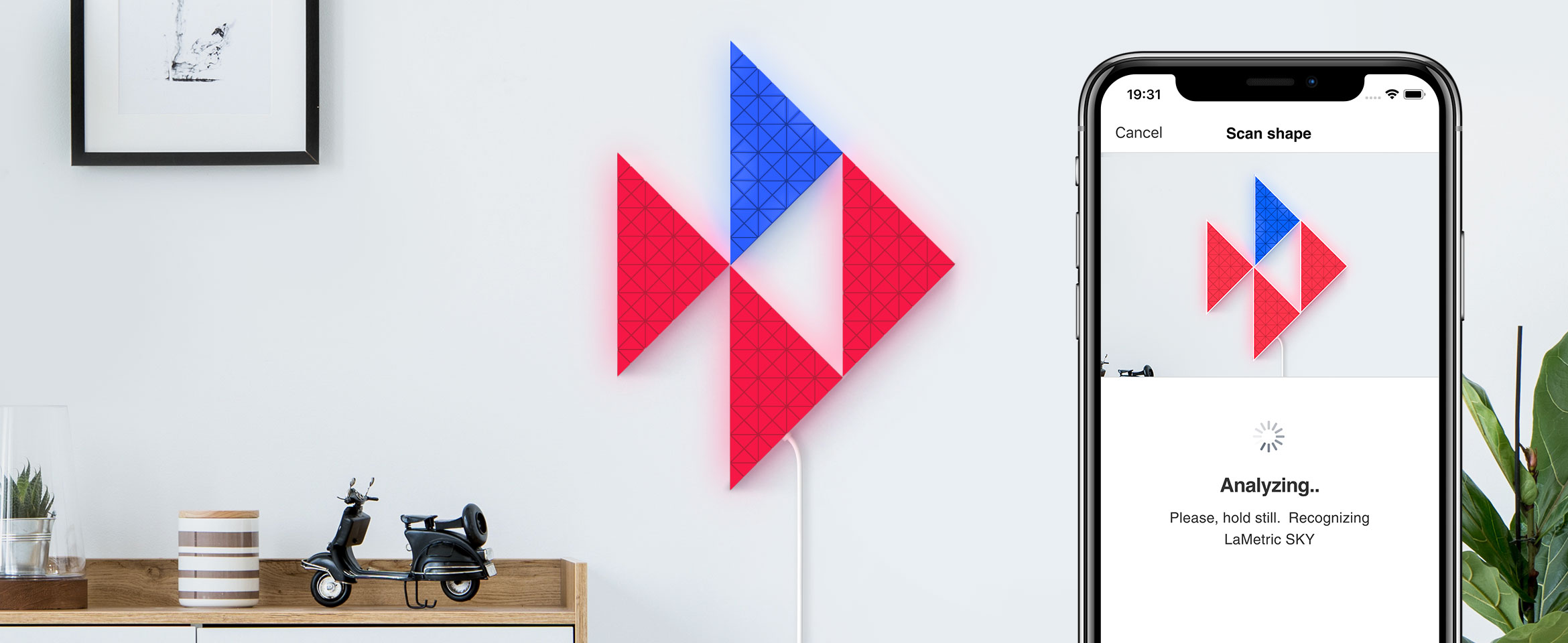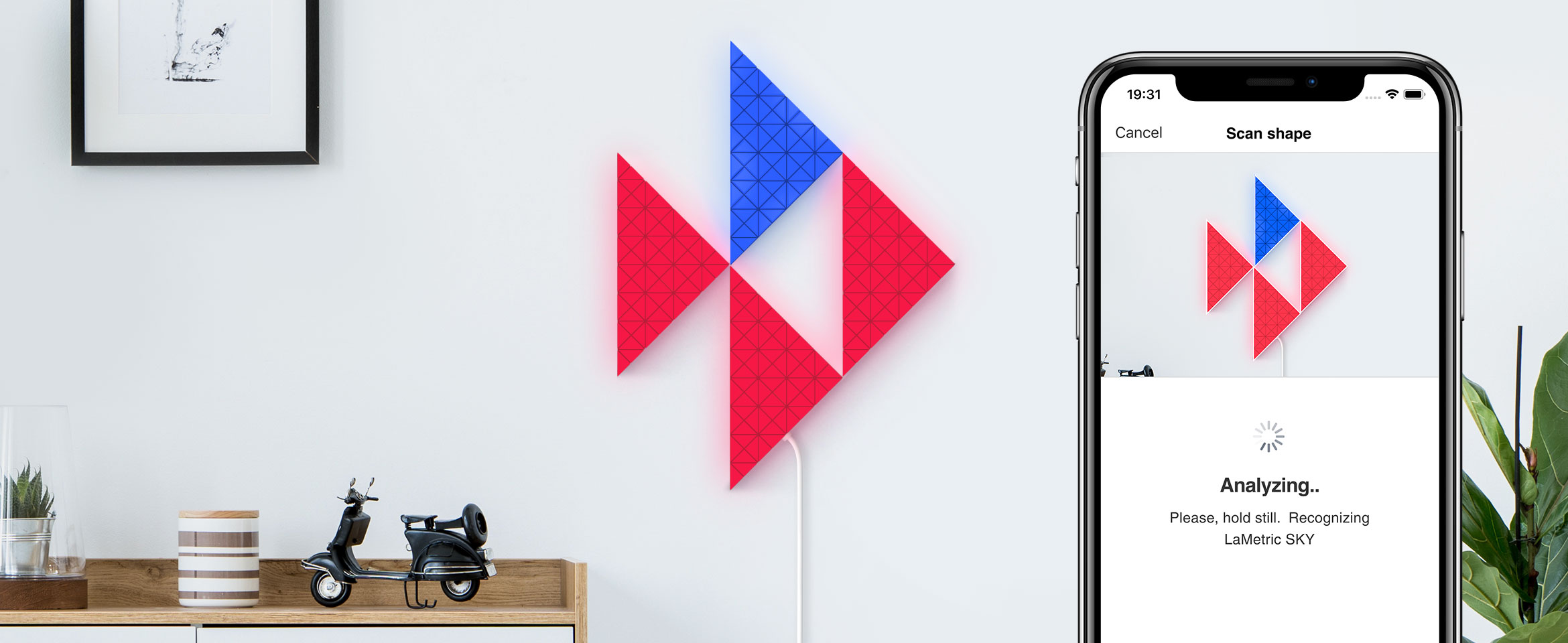 Create unbelievable mosaics with the highest possible versatility
We spent lots of sleepless nights to craft the technology which recognizes mosaics where surfaces touch each other in ONE POINT only. When you add LaMetric SKY into the mobile app to get more features, and especially synchronized visual effects on the entire mosaic, the proprietary technology is used where the camera scans color-code on your surfaces and recognizes assembled mosaic and identifies the location of each surface. After that, you'll get the full access to visual effects, sky faces, informational apps and more.
Where to place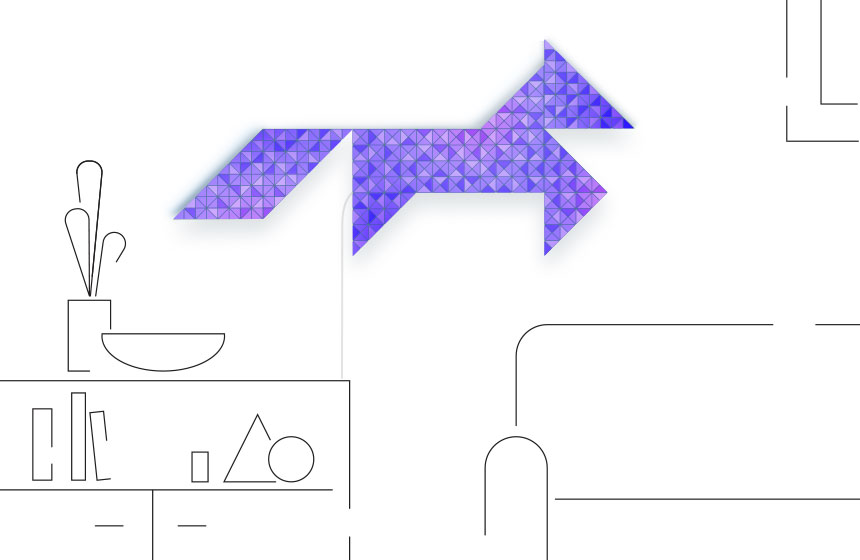 Make your living room stand out
with incredible mosaics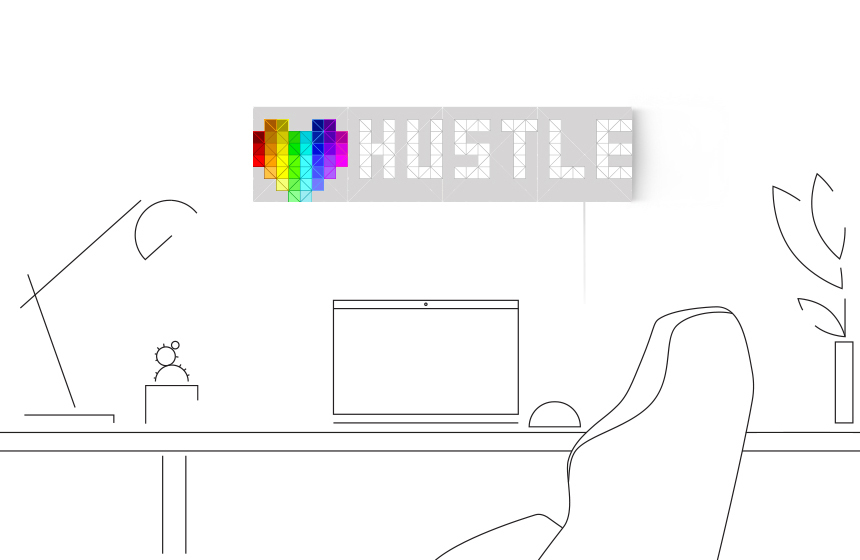 Stress the versatility of your desk setup
displaying your channel name and logo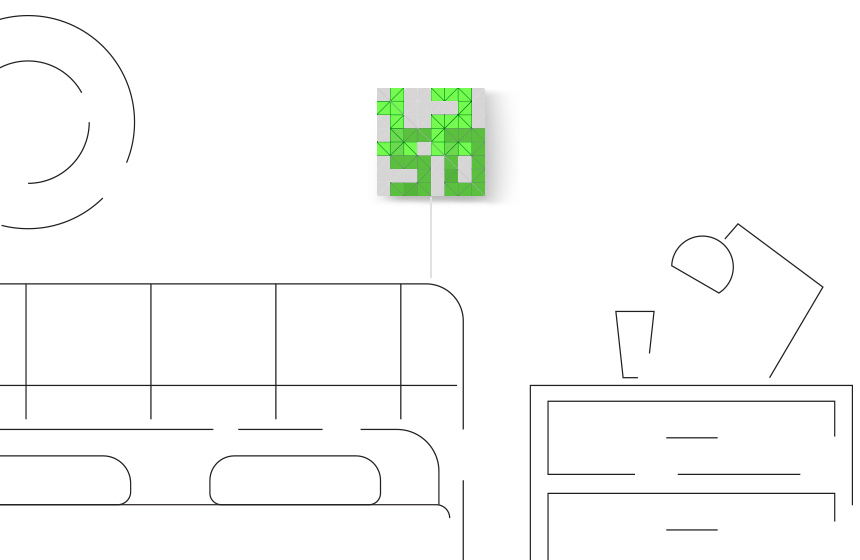 Get time on a wall clock
in your bedroom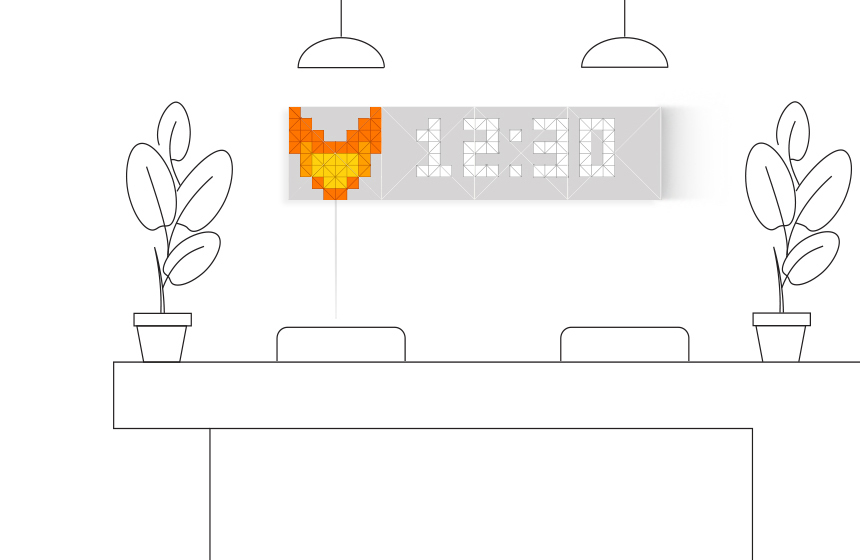 Emphasize the uniqueness of your company
displaying its logo in the office
Choose among hundreds of amazing
mosaics in the catalog