The most versatile smart lighting ever created
What is SKY?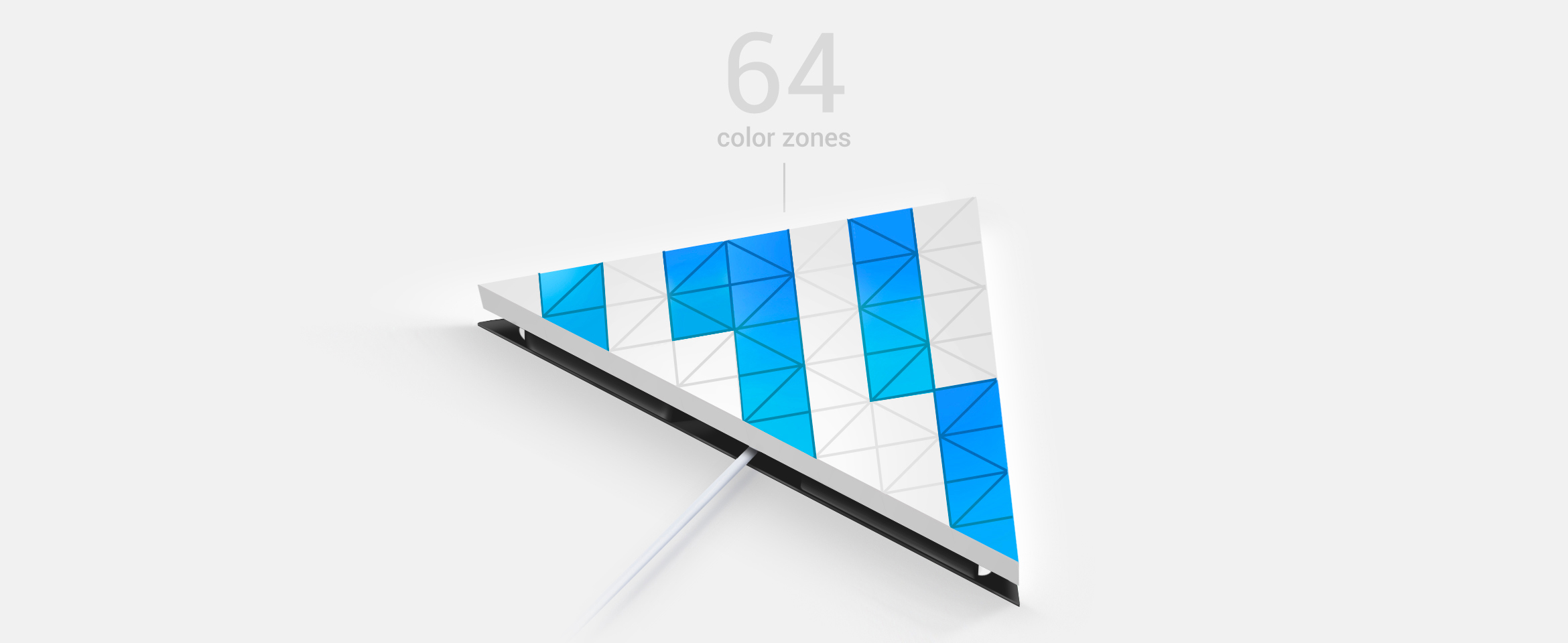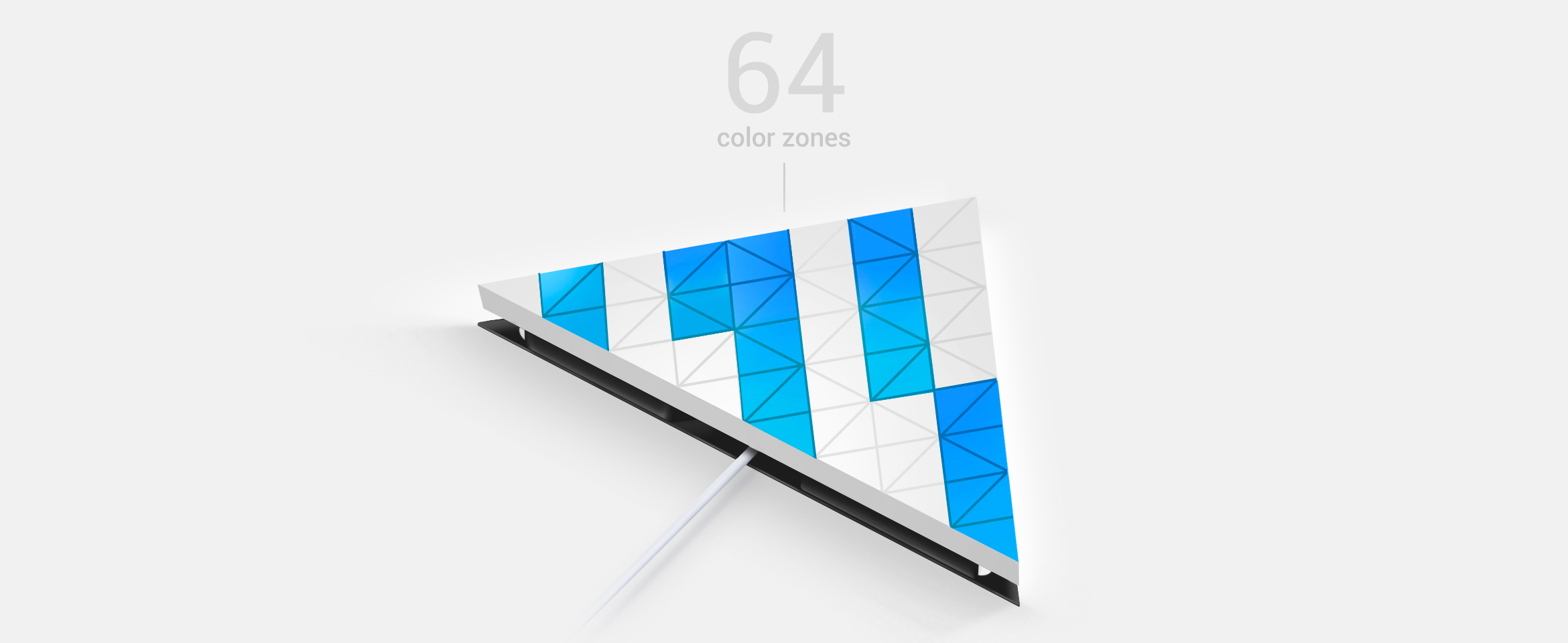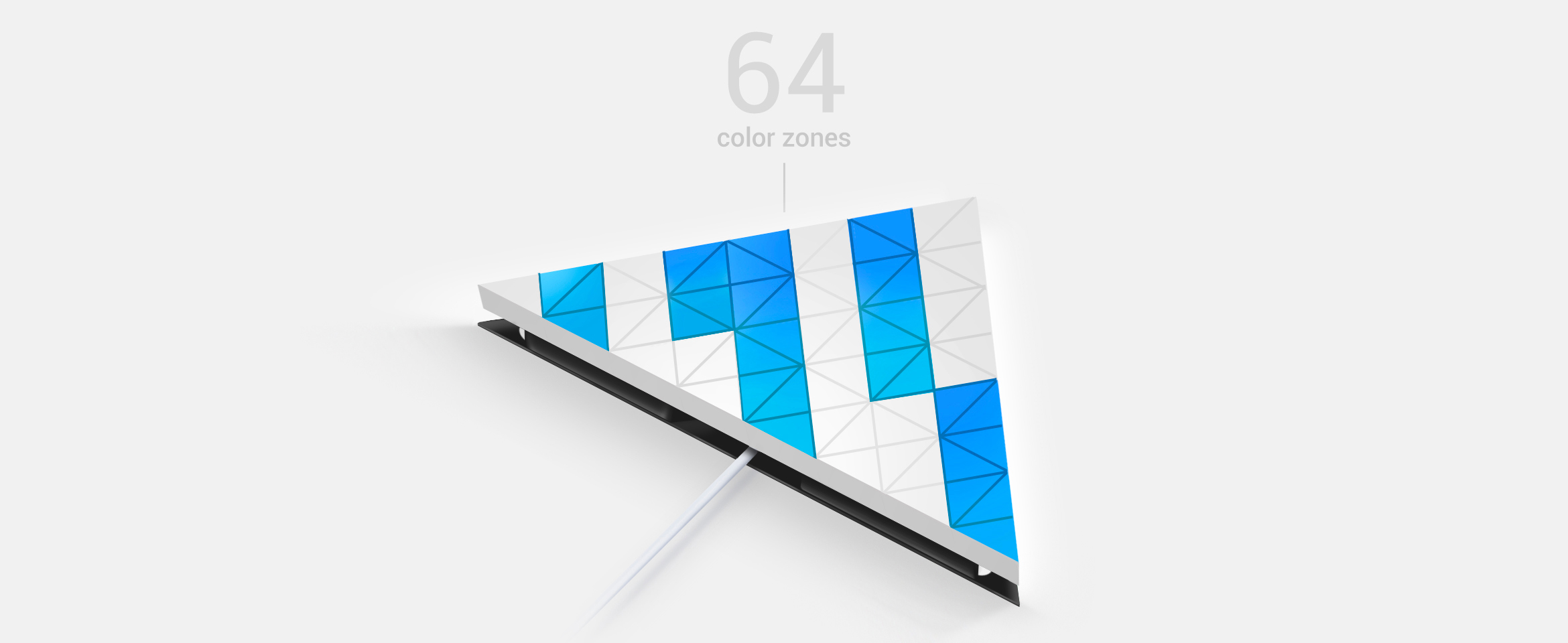 Stained glass inspiration
The inspiration for SKY came from the stained glass, the colored and painted glass of medieval Europe from the 10th to the 16th century. We wanted to create a mosaic window of any shape with a SKY view for everyone's home. The incredible transfusions of 64 independent triangles will create unique decoration in your living room, bring natural phenomena atmosphere and never leave anyone indifferent.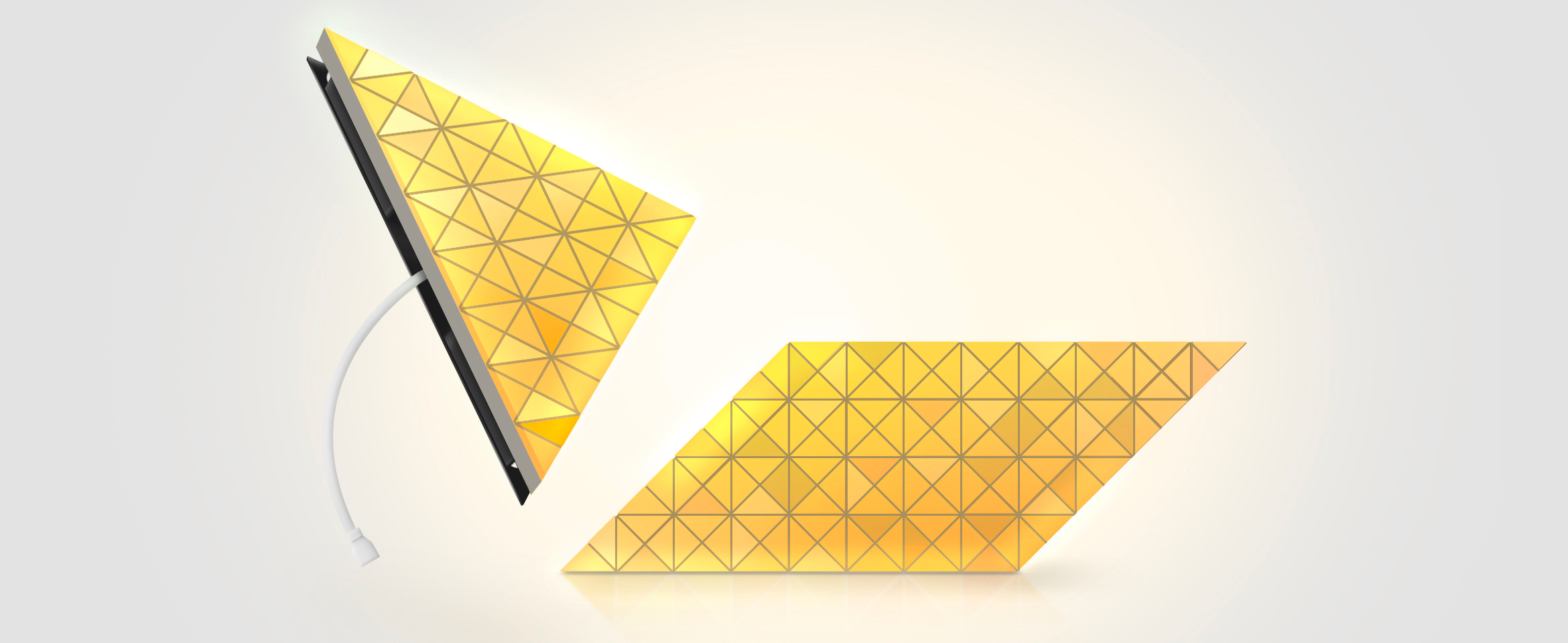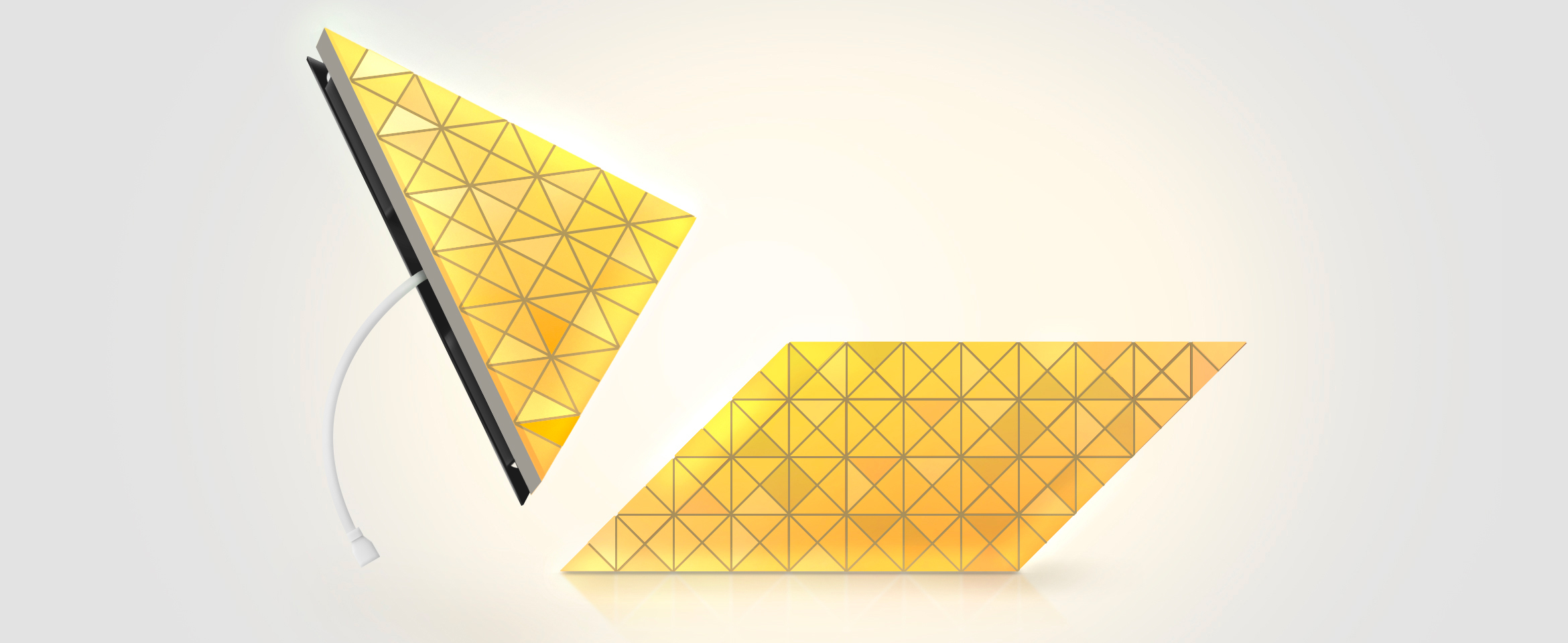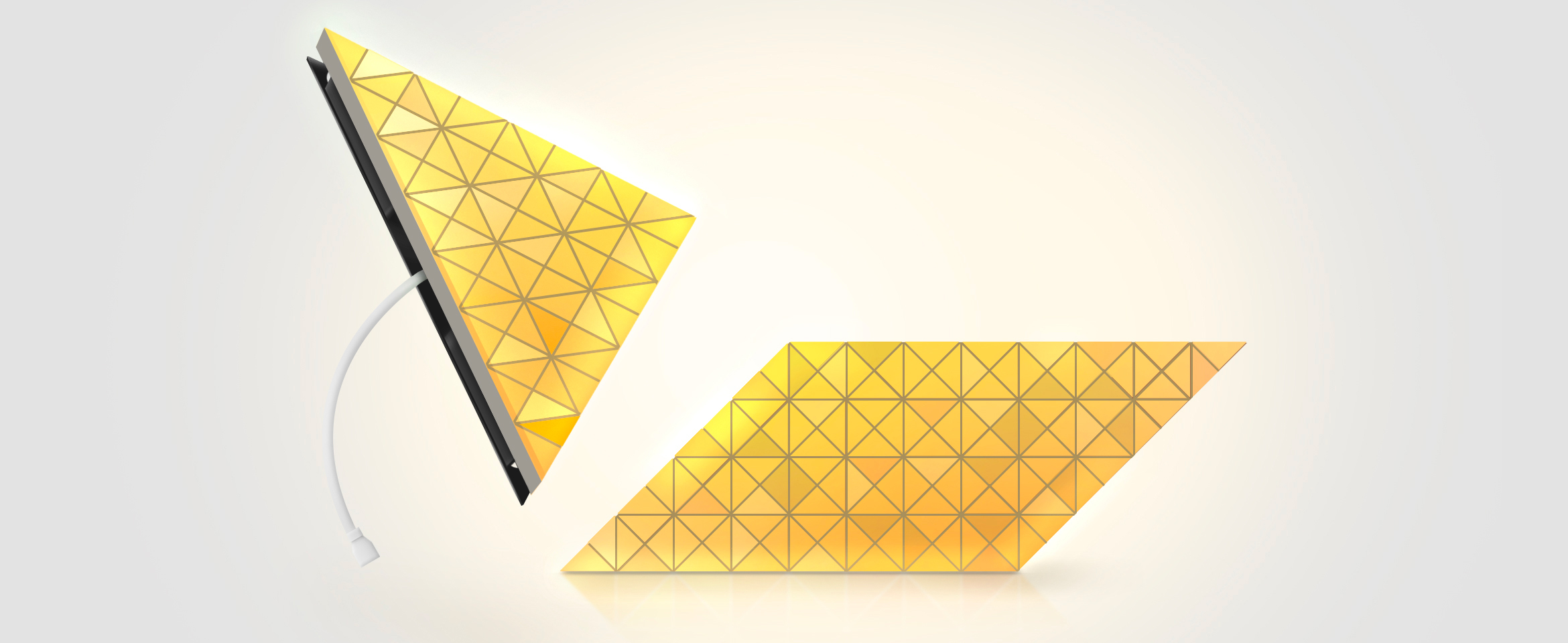 Modular design
SKY's modularity is designed with the highest versatility in mind. You can assemble surfaces using different methods including corner to corner approach when surfaces touch each other in one point only. Together with the right-angled triangle shape of surface, it opens unbelievable possibilities for creativity. Decorate your space with artistic mosaics, add meaning to your wall with Tangrams, stay in the loop with informative screens.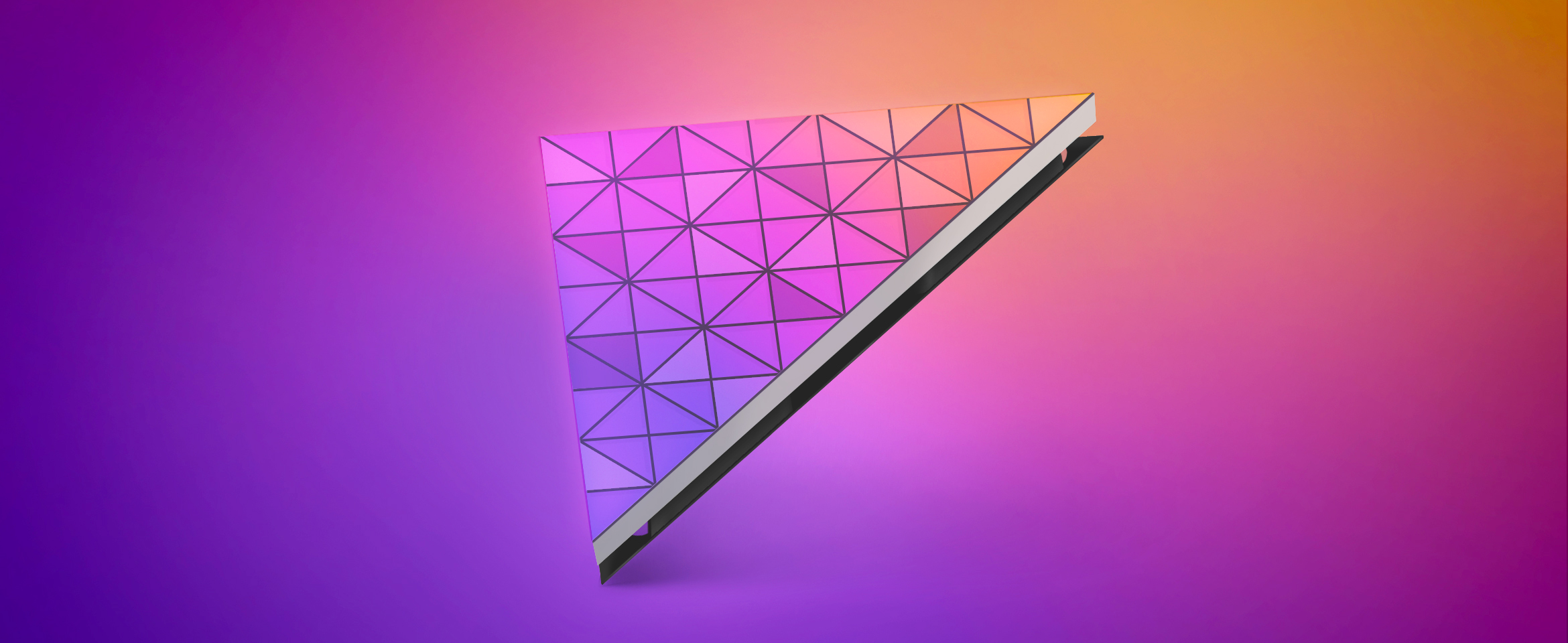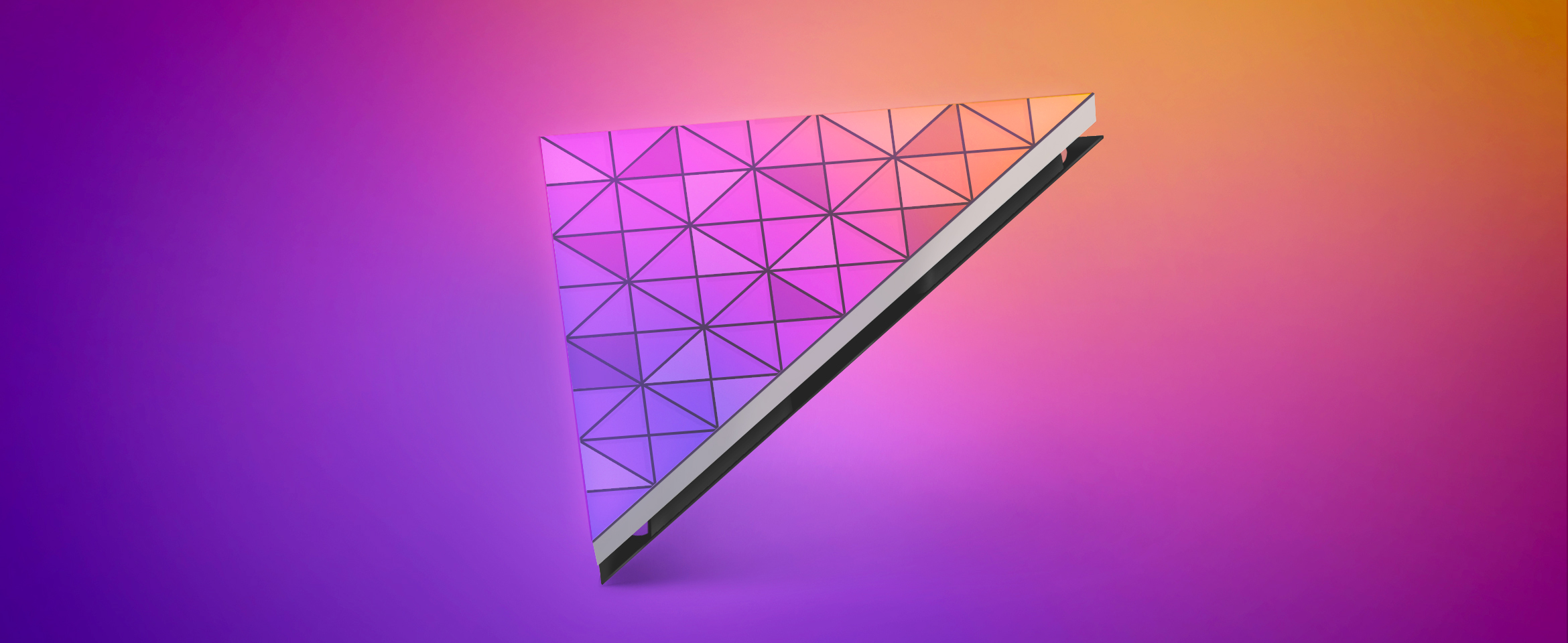 16.4 million colours
Colours matter, especially when it comes to home interior or office design. It is why we've worked hard to enable as many tones as possible. 16,4 mln beautiful colours - that's what you get with LaMetric SKY.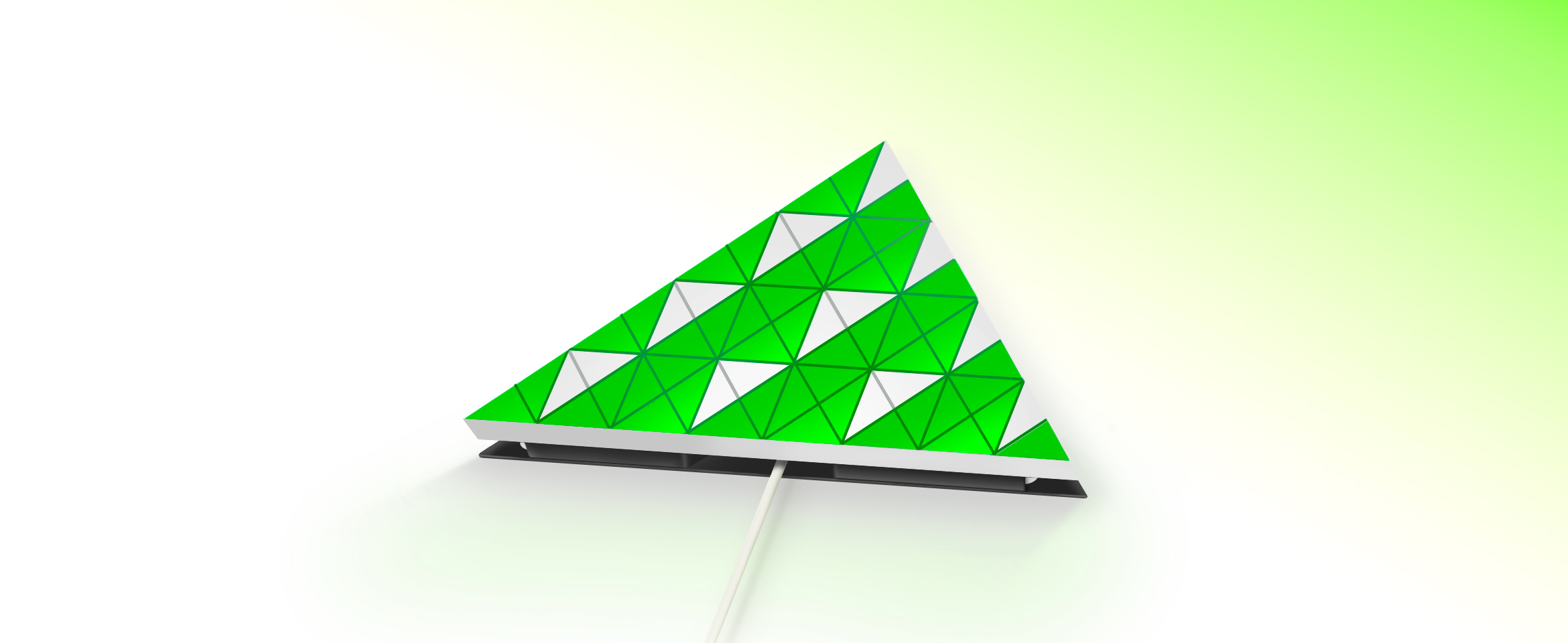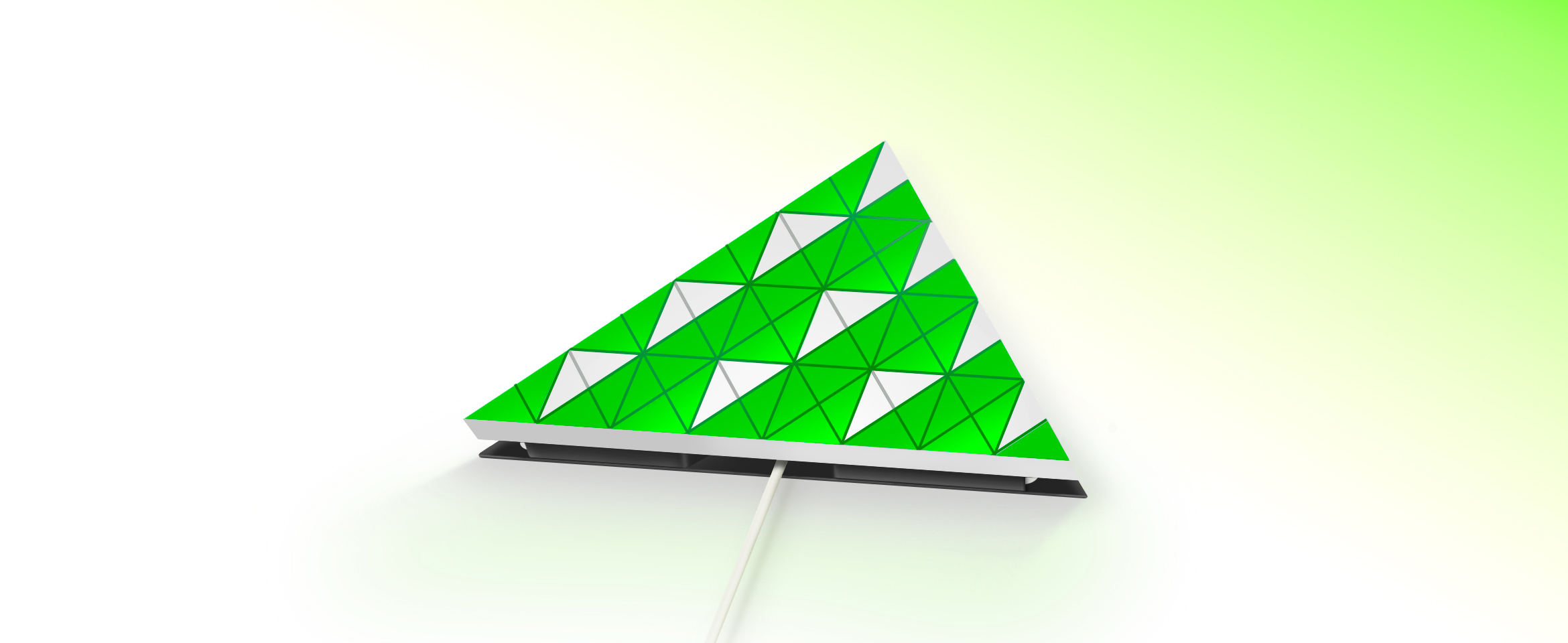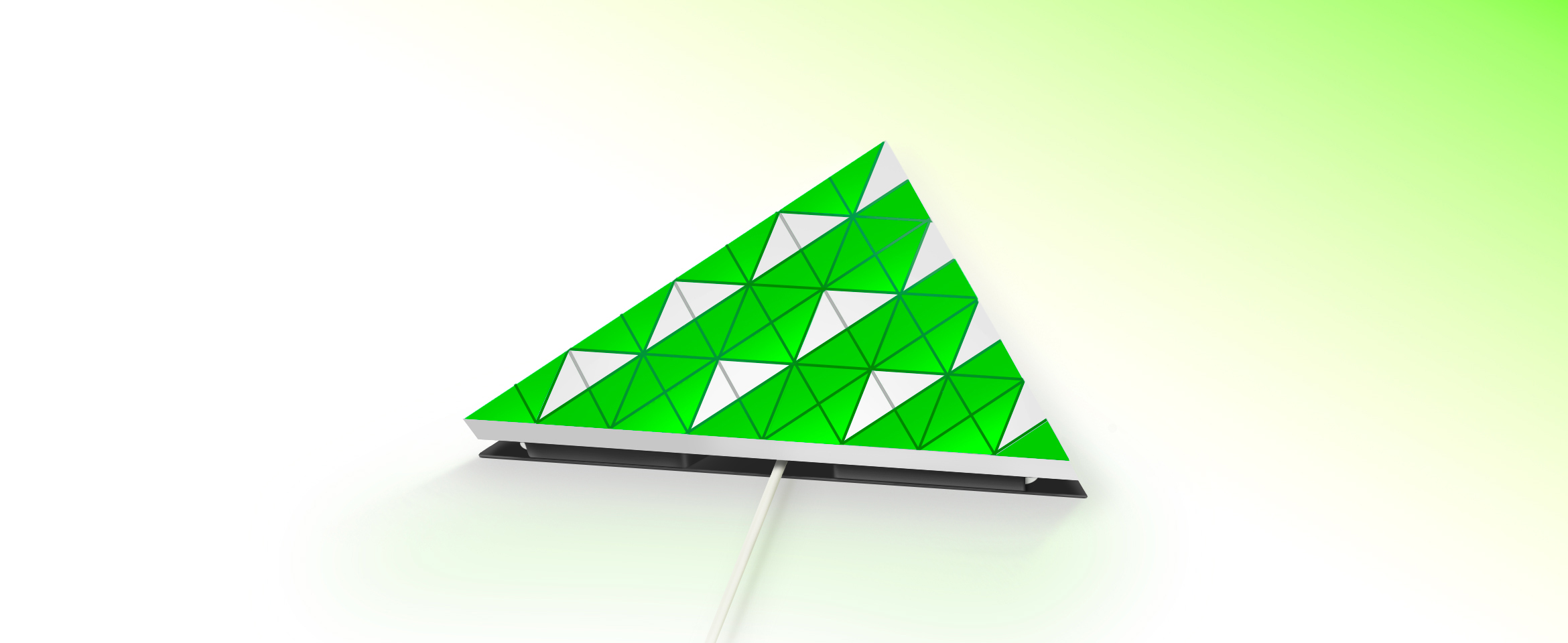 Dozens of styles
Get dozens of styles even with just one surface! Give your surfaces a unique look with "Fish Scales", "Rhombuses", "Glare", "Arrows" and other SKY styles, which look totally stunning, so you will definitely find a perfect one for your favorite shape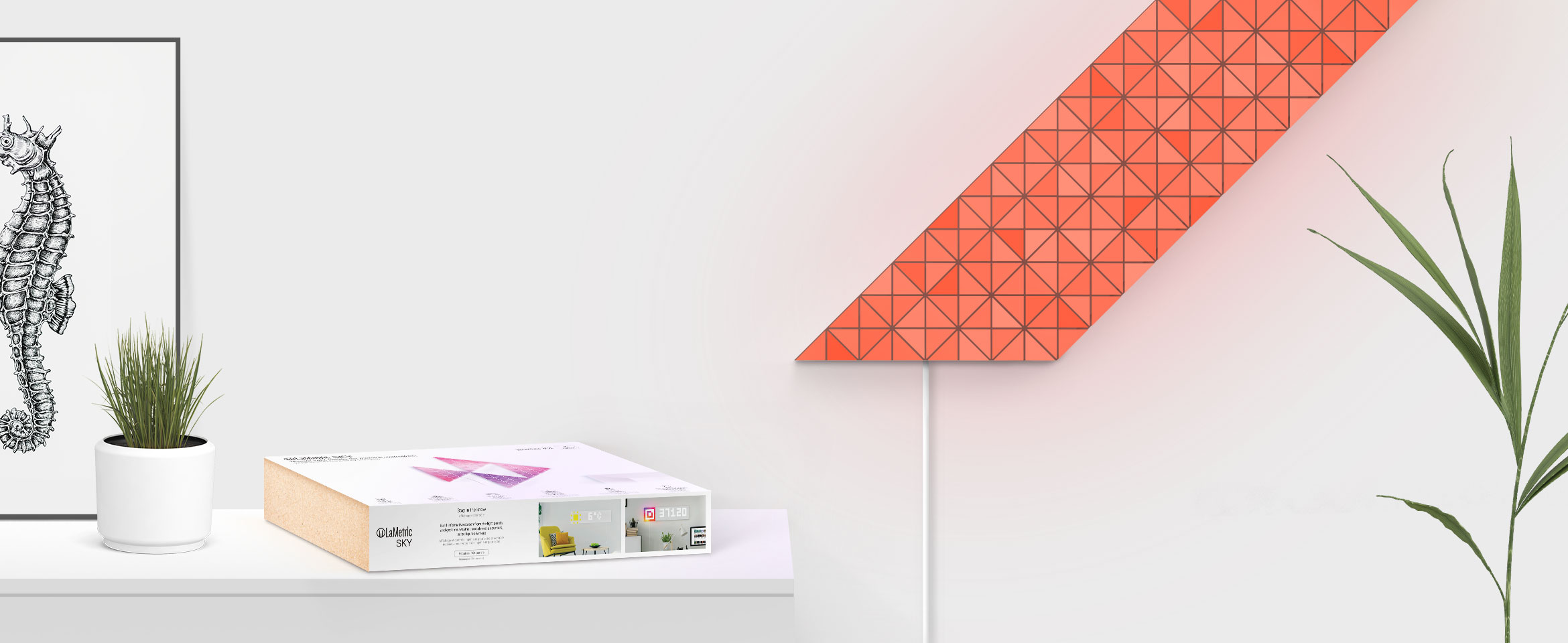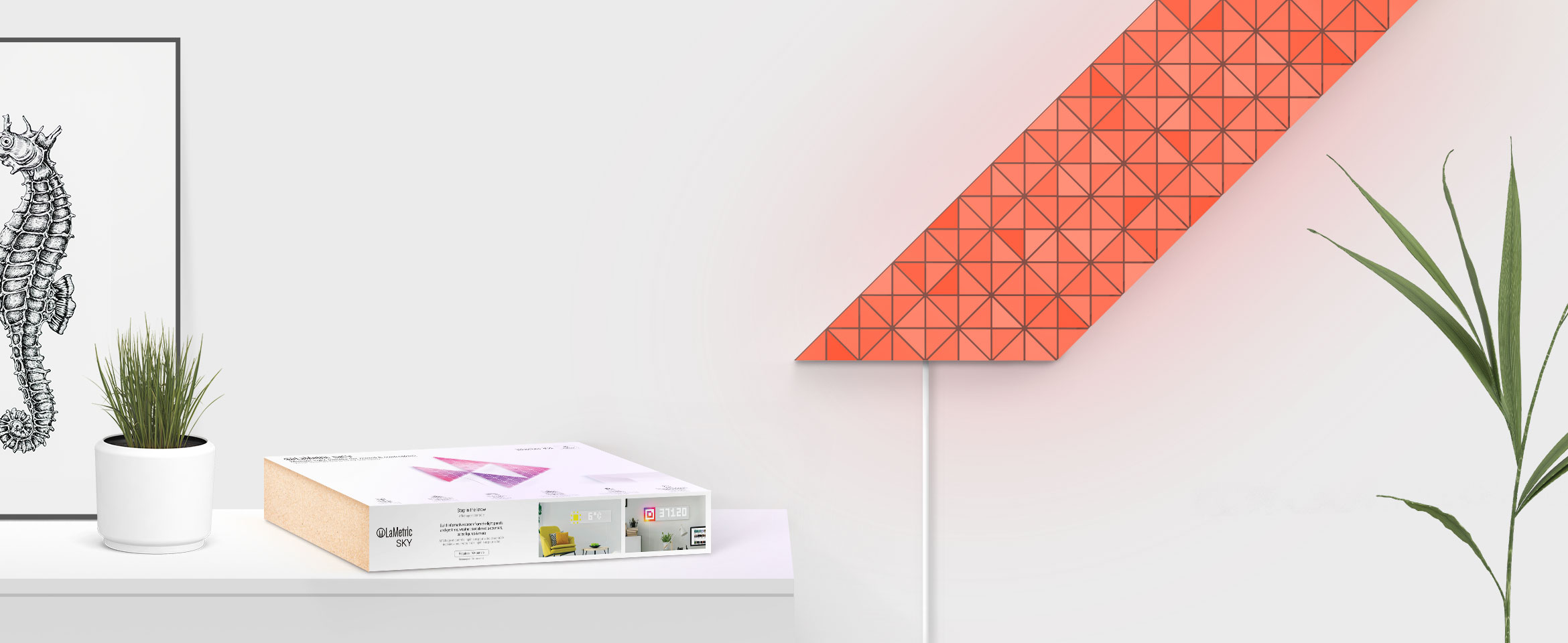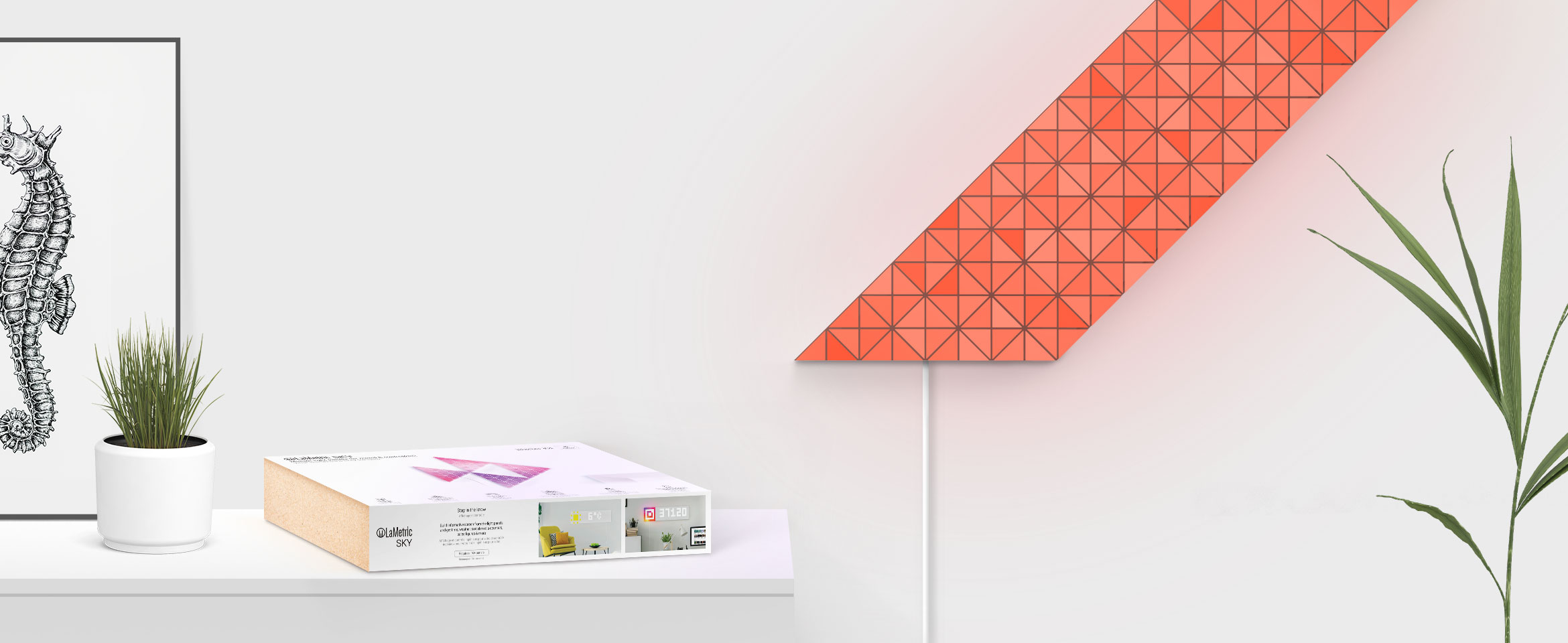 Works out of the box
It seems you can't do anything without your phone nowadays. With us, you can. Set up LaMetric SKY even if you have no phone at all as it starts lighting up your space with summer, autumn, winter or spring transfusions of the triangle pieces as soon as you plug it in.
More possibilities with the app
Download the app to have even more fun with smart light surfaces. Choose among tons of colours, unlock natural phaenomena effects, show information, use a smartphone as a remote, change brightness, control SKY with your voice and more.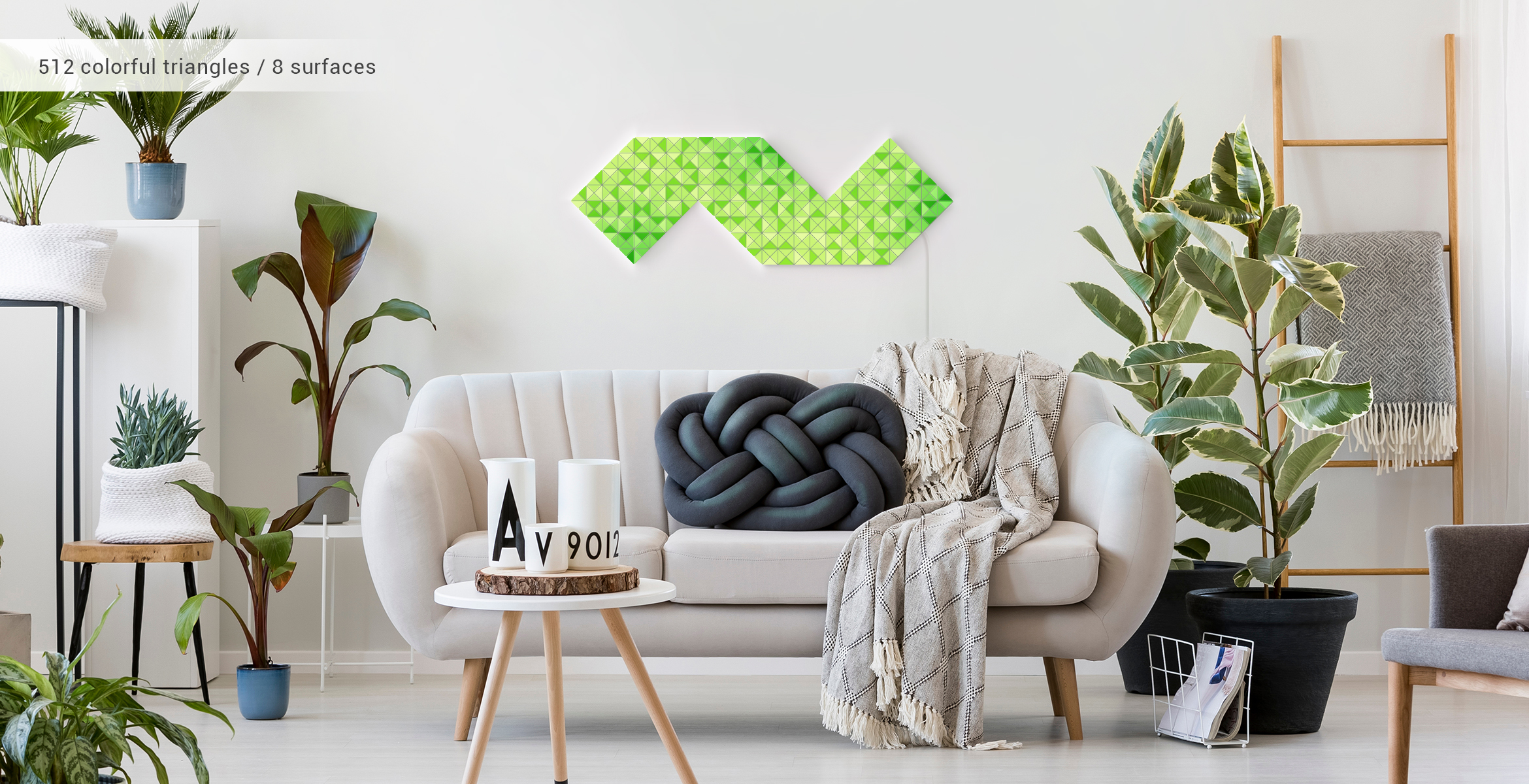 Create adorable mosaics using corner to corner, side to side, corner to side and a half to half side assembling methods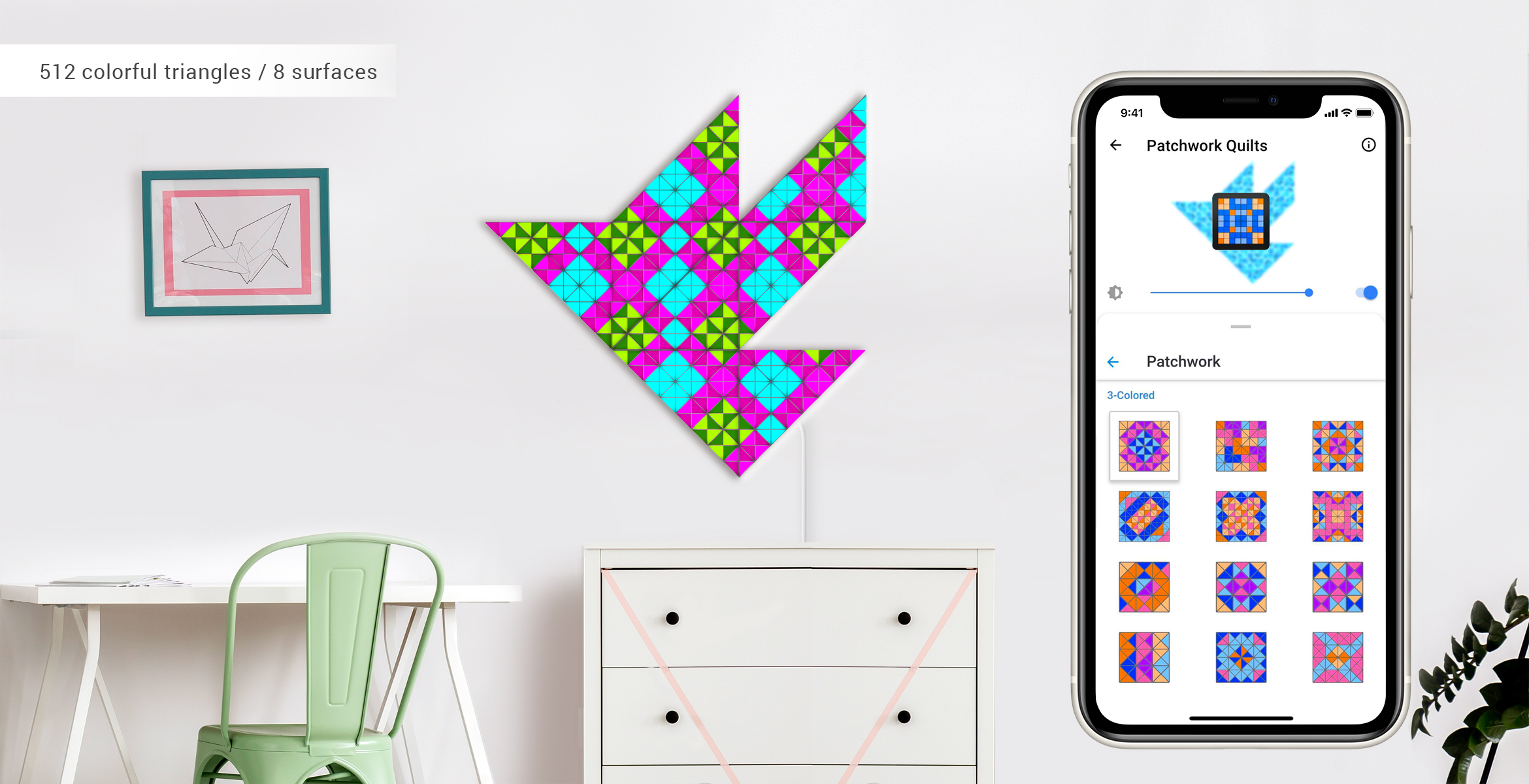 Enhance your creativity with the quilt patterns
Symbolize family heritage, resourcefulness and creativity with unique and high-fashioned ornaments. Patchwork quilt patterns brighten up your decor and make it special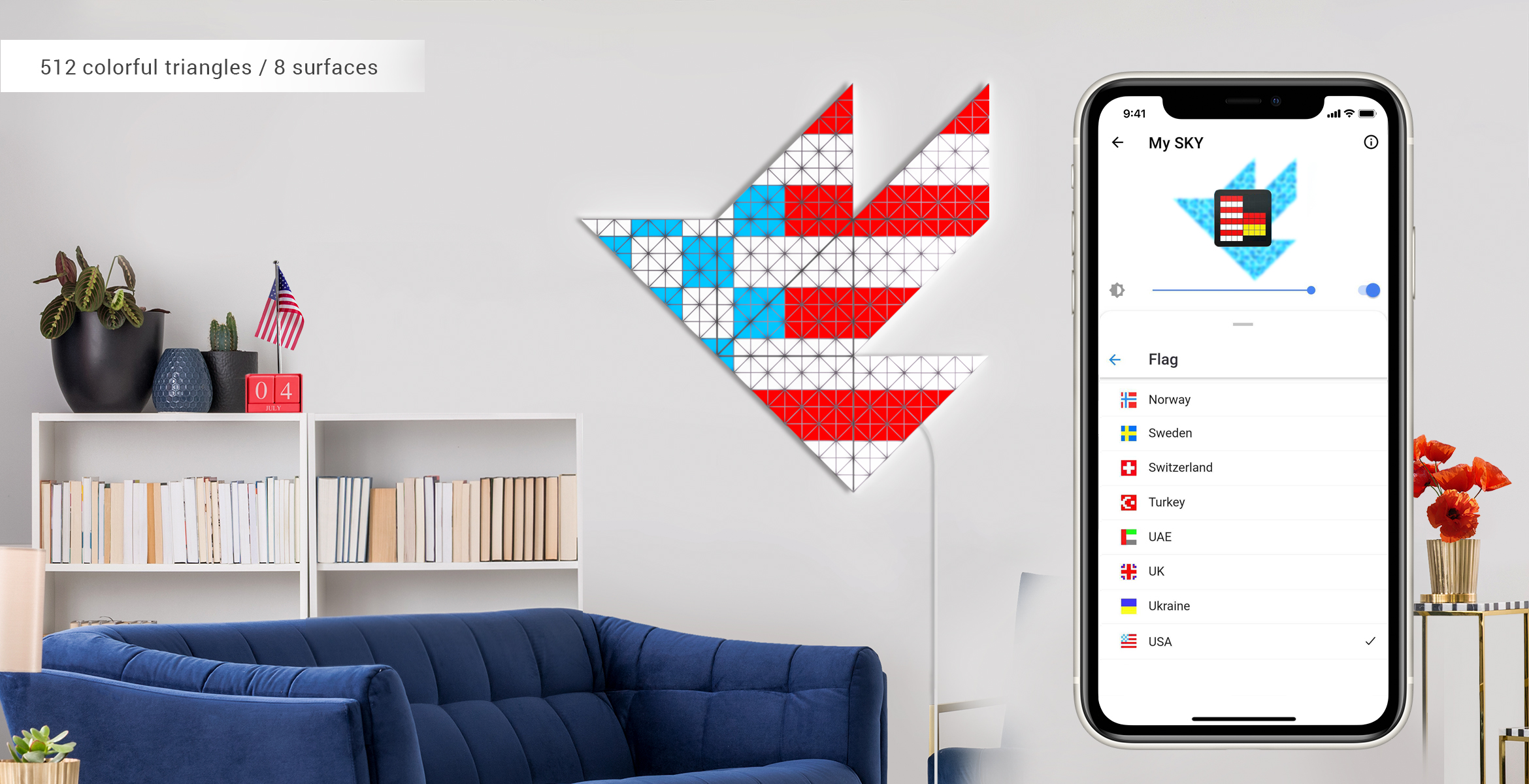 Express your identity with the country flag
Set up your country flag on your wall and enjoy the symbolic eye-catching lighting and colors, which inspire you by their charm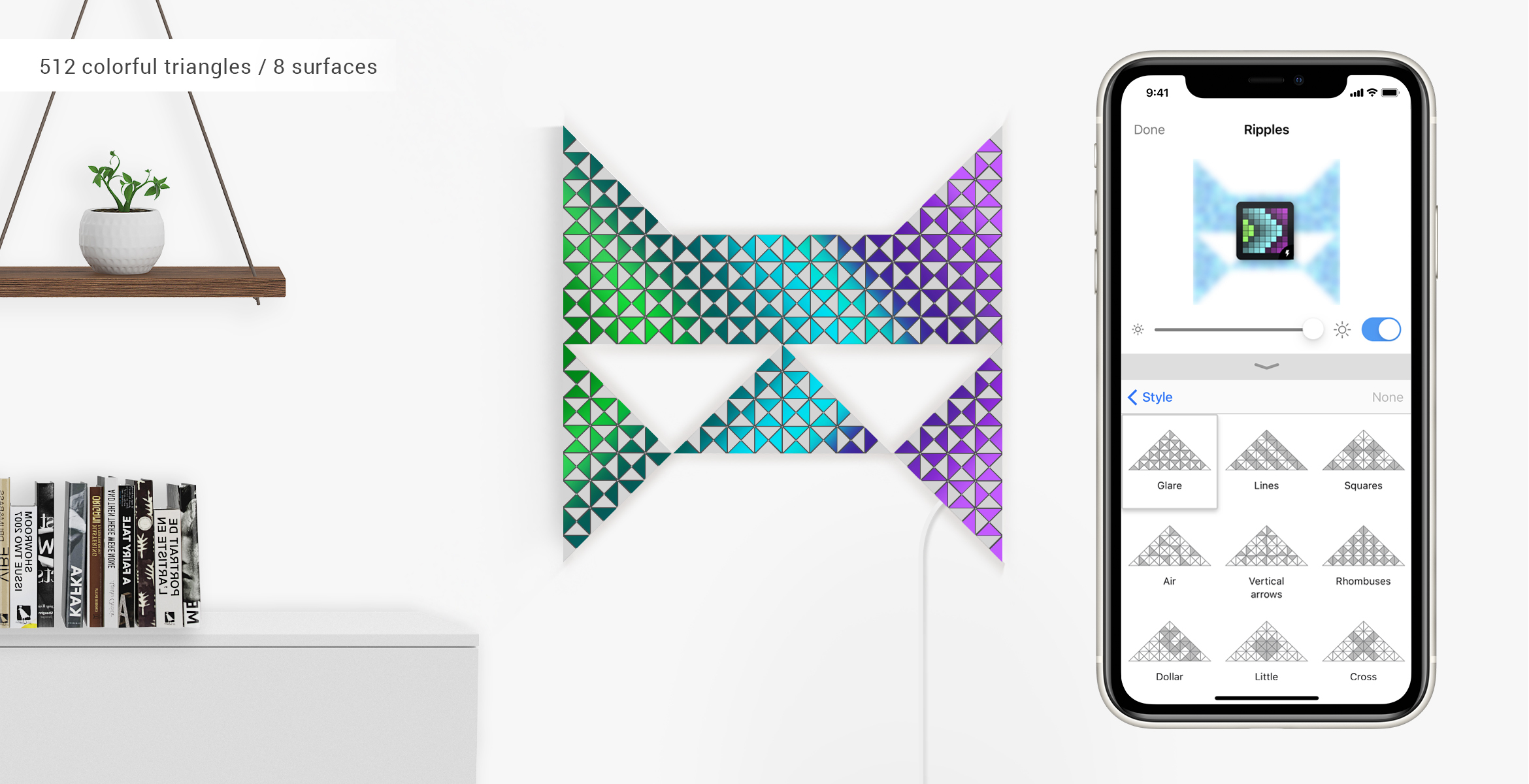 Light up your space in style
Give your light surfaces a unique and gorgeous look with dozens of diverse styles. Discover new patterns and create a special atmosphere in your place with your favorite shape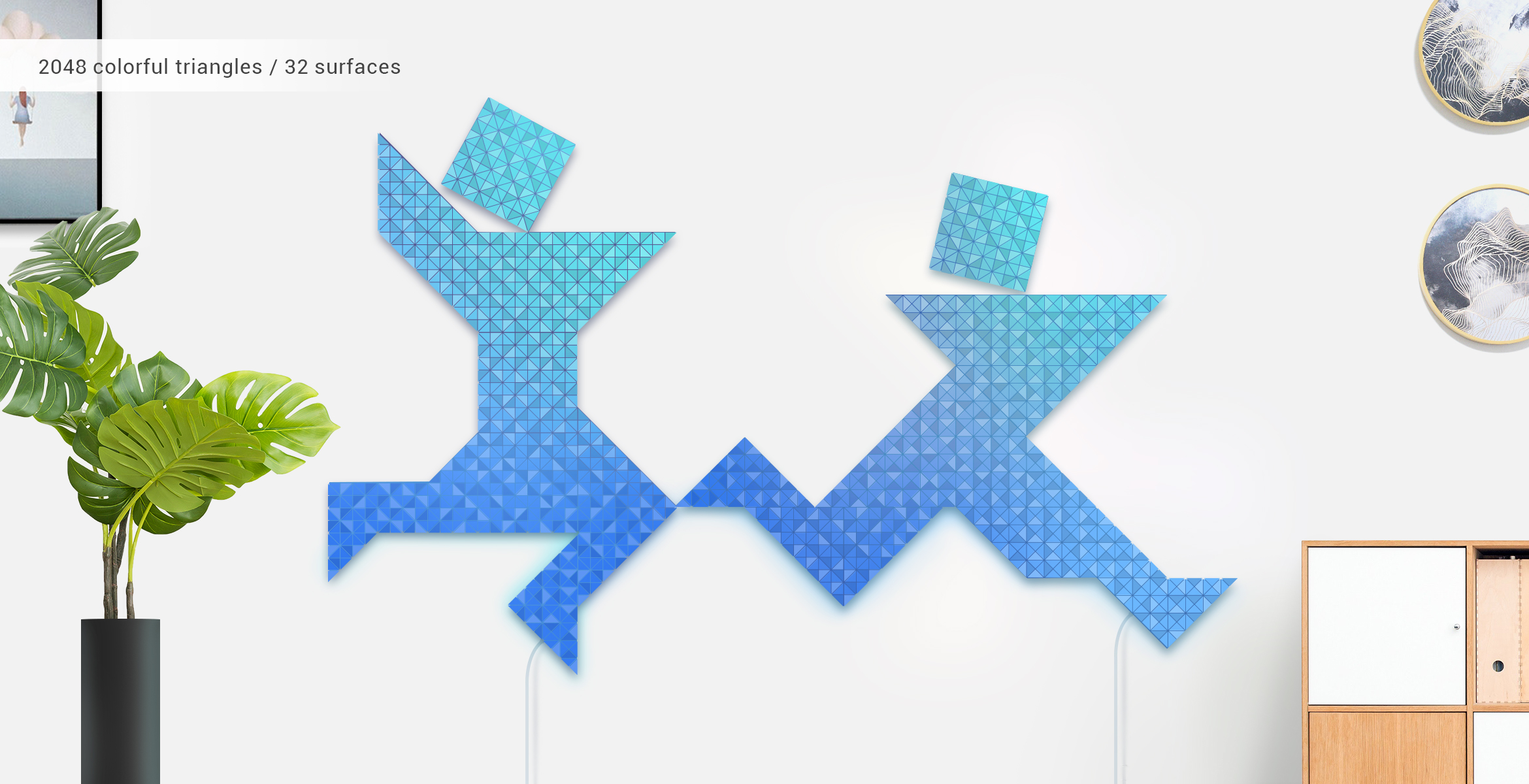 Add meaning to your wall with Tangram art
Recreate the whole beauty of the World using Tangram people, animals and scenes as one sage thousand years ago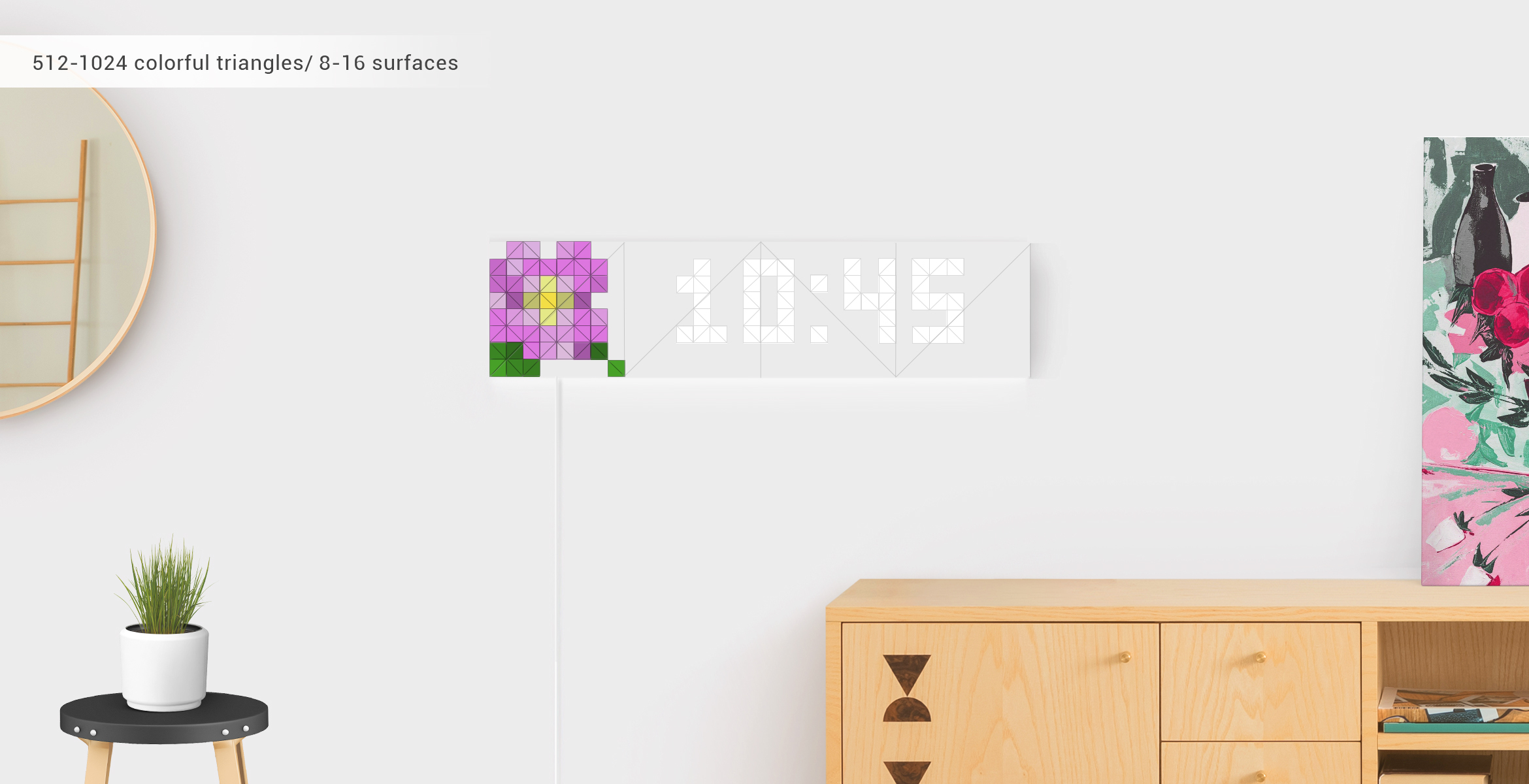 Get time at a glance, create your mood and the atmosphere with SKY faces, display custom messages and a lot more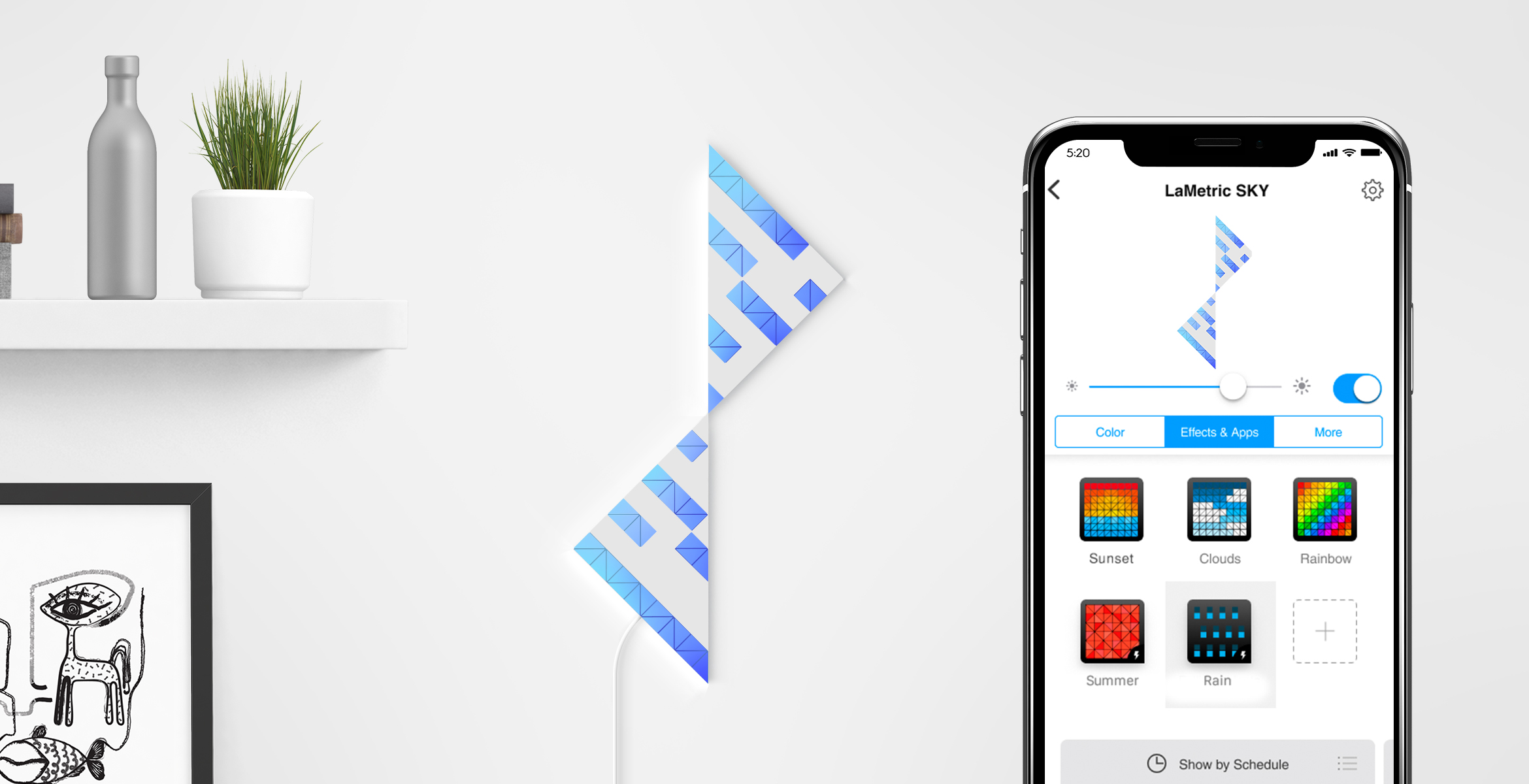 Relax with shades of the SKY
Seasons of the year, clouds or lightning, sunrise or sunset - the choice is yours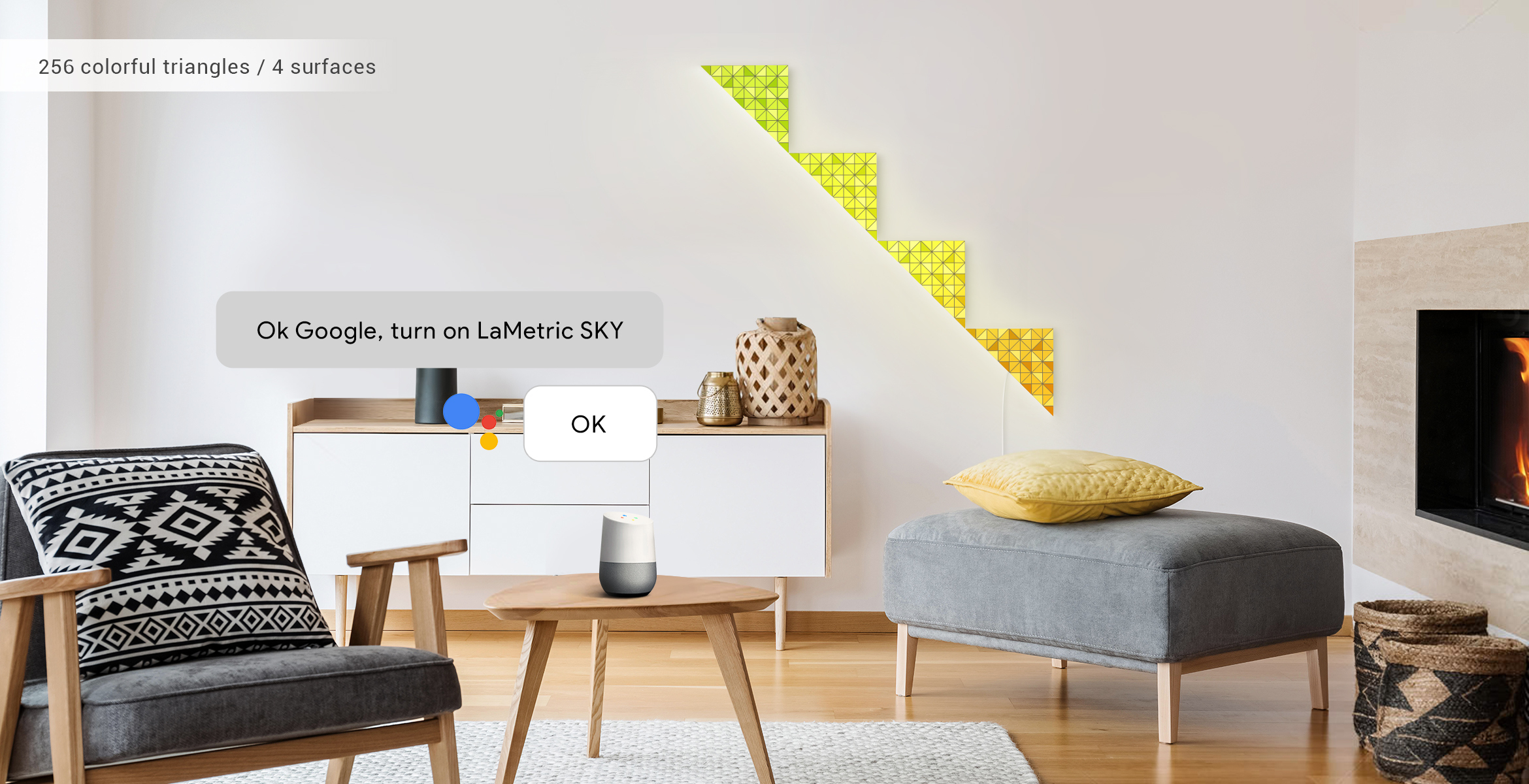 Talk, swipe on your phone or push a button on LaMetric TIME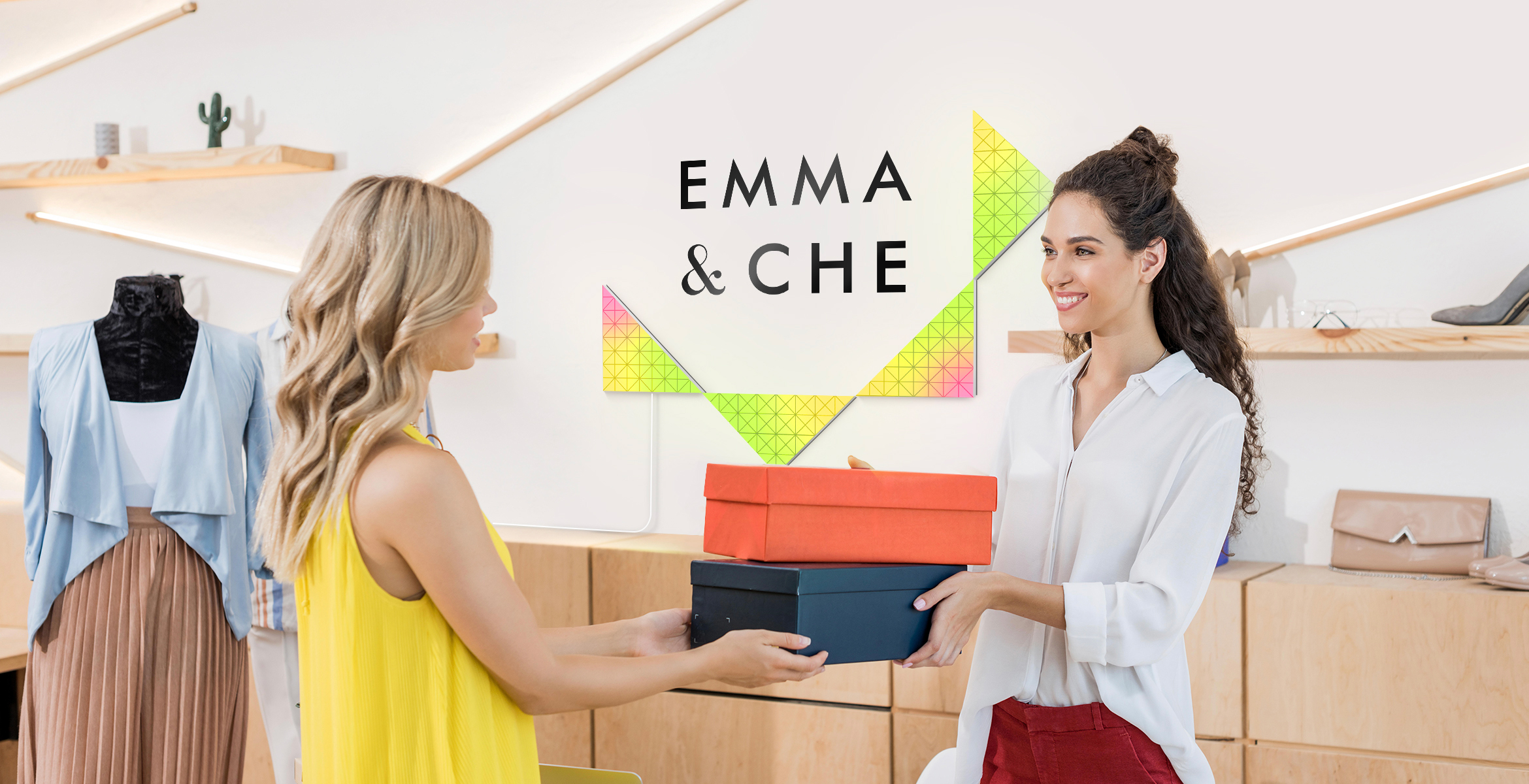 Decorate with a Difference
Light up your business space, emphasize the branding, show your logo. Keep your clients impressed!