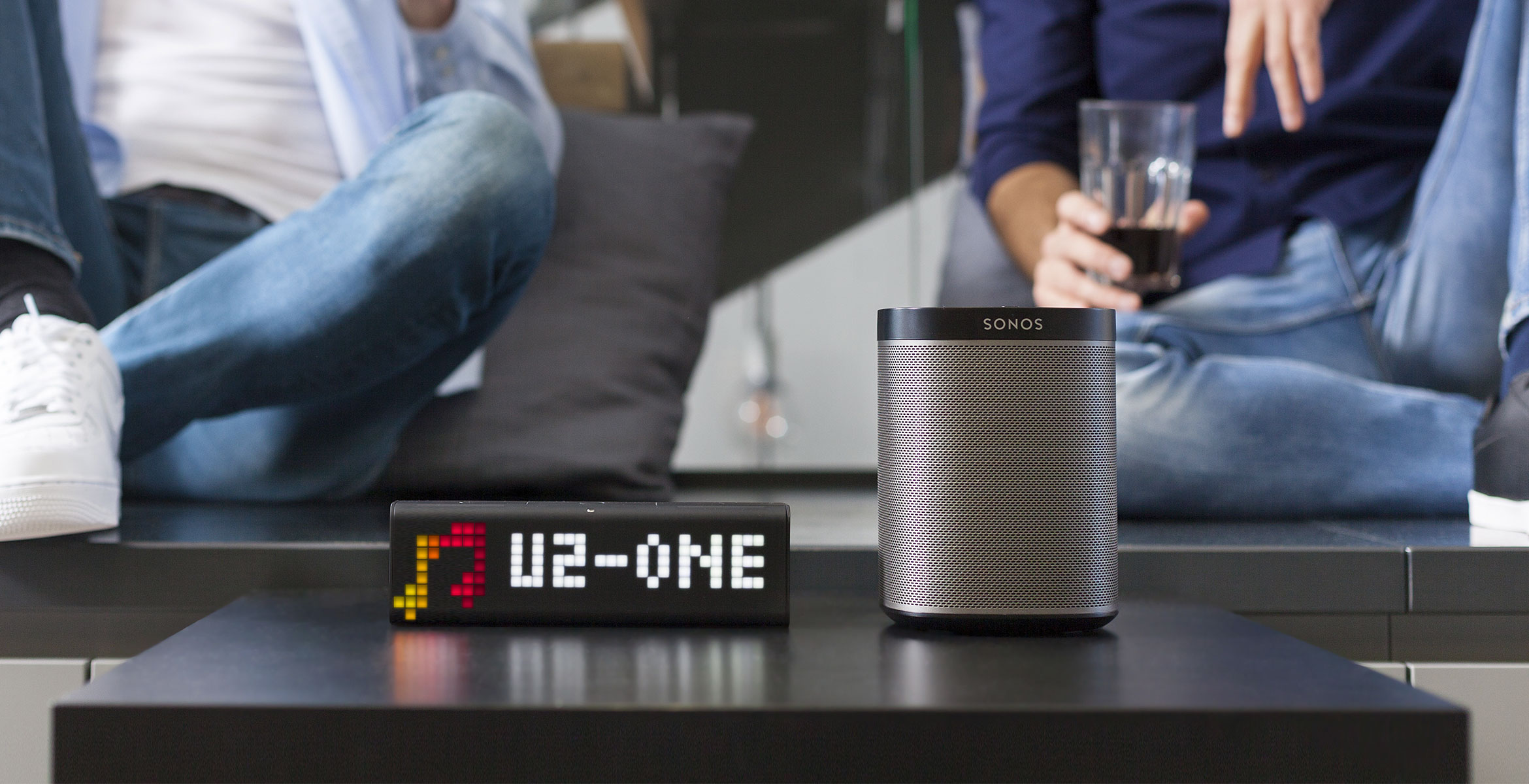 Get song names from your SONOS
Loving the song playing right now but can't remember the name? Take a look at your LaMetric TIME for all the information you need. Too comfy on the couch to turn on the Sonos speaker on the other side of the room? Tap a button on your TIME device and get the party started!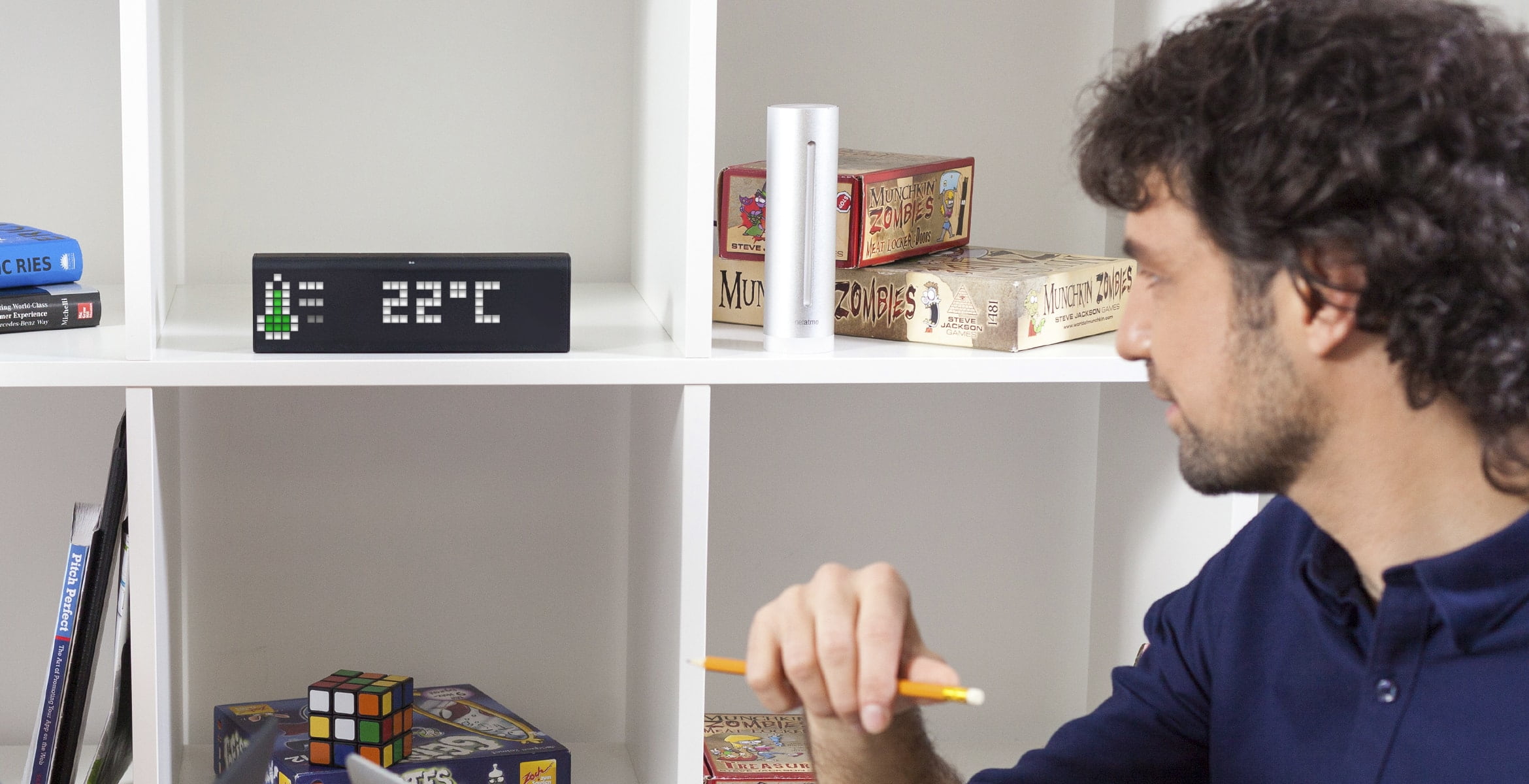 Monitor Netatmo climate measurements
Need some more air in the room? Display for Netatmo Weather Station app for TIME will remind you to open the window or change the thermostat at the precise moment. Set the desired temperature, humidity, and air quality, and you'll be immediately notified when to make any changes.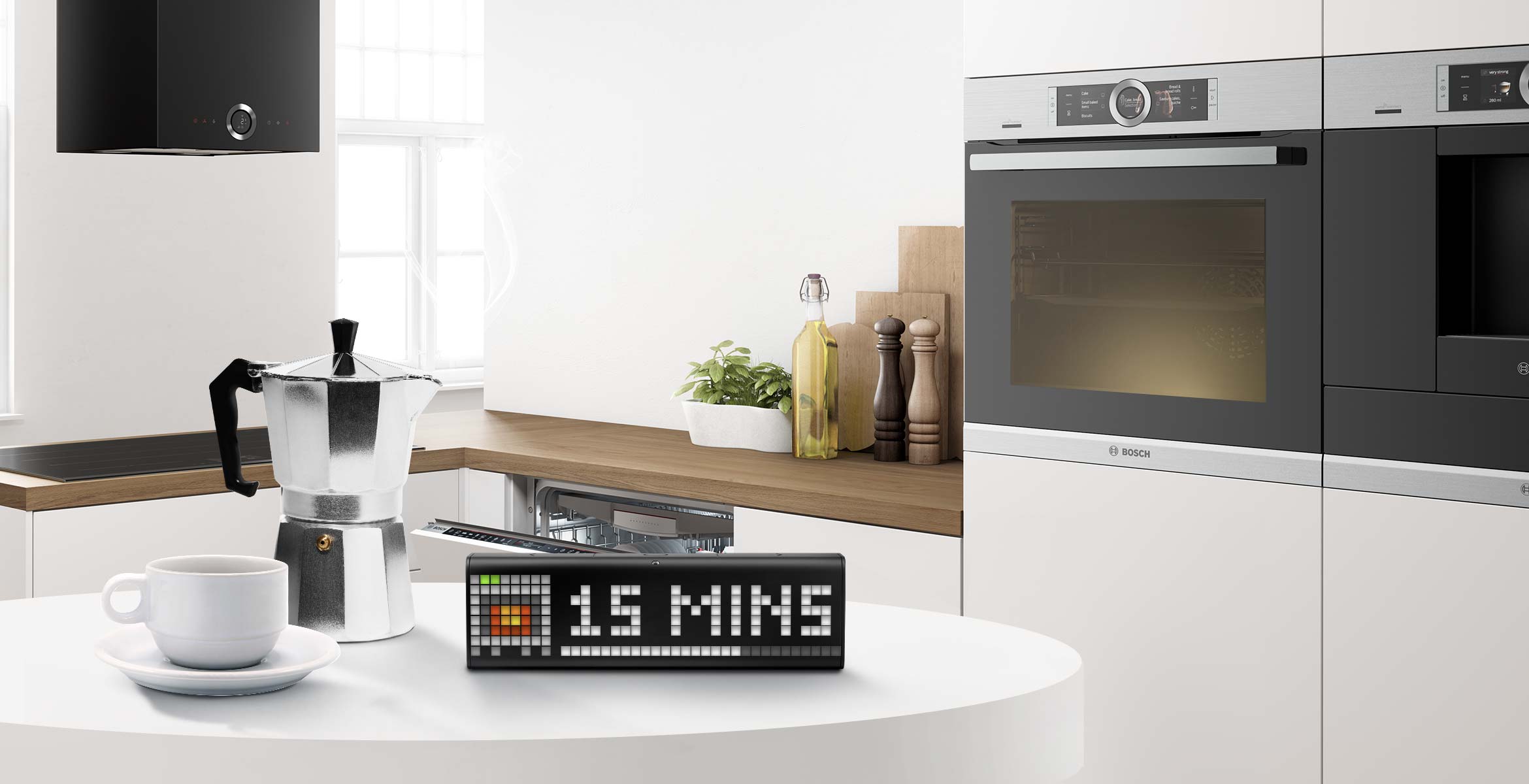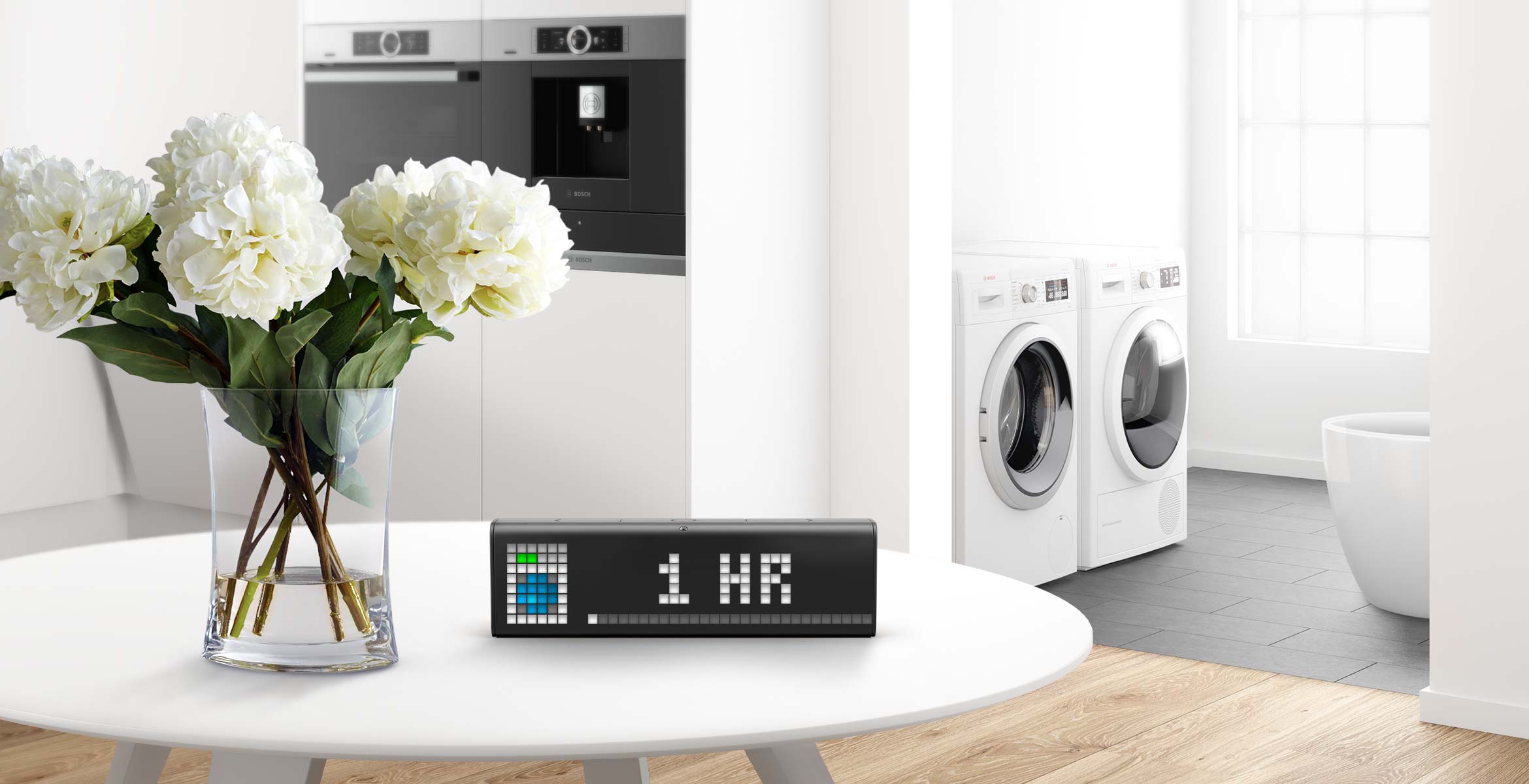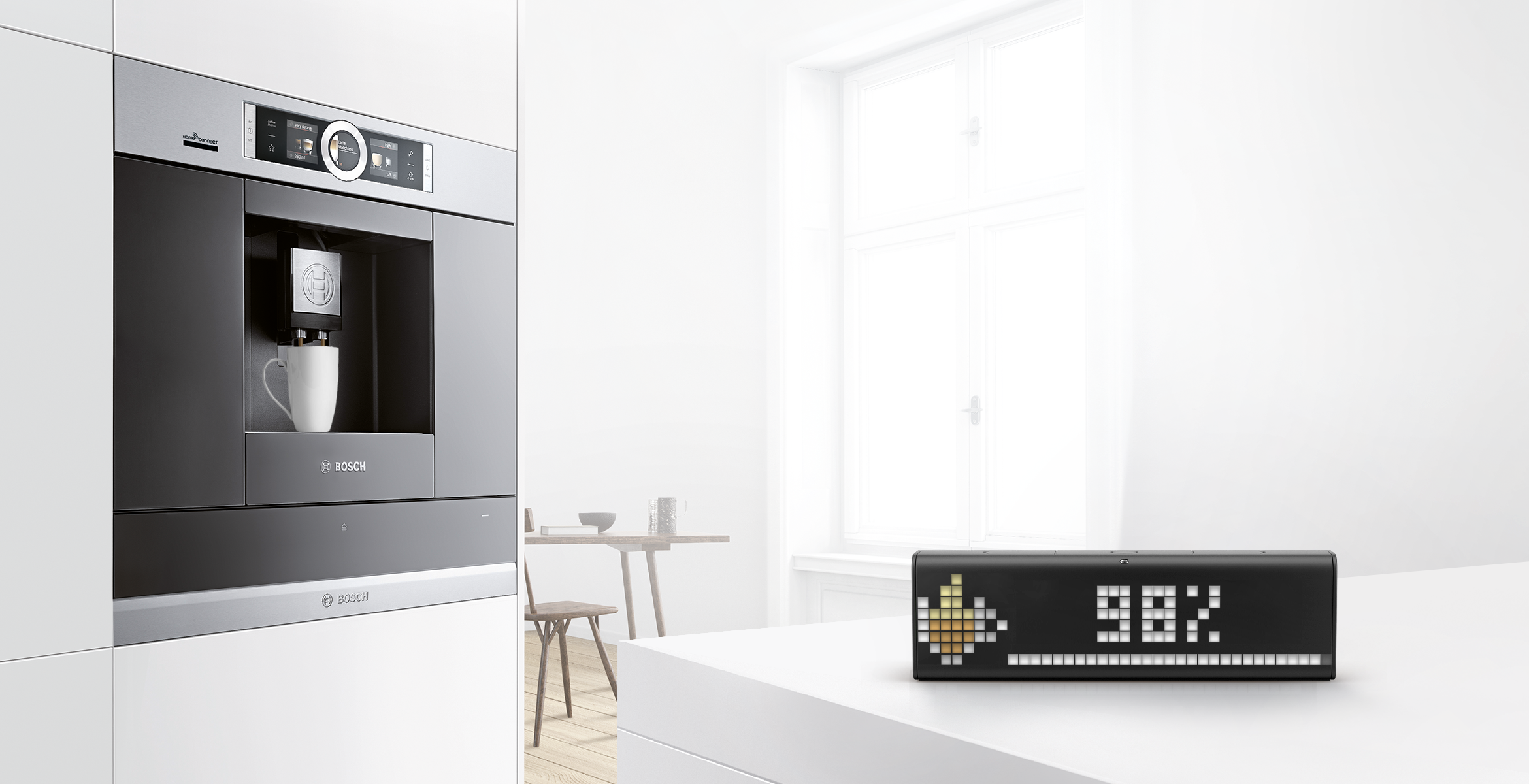 /
Be notified when your home appliances finish a task
Connect your smart home appliances from Bosch, Siemens, Neff, Gaggenau and Thermador via Home Connect Monitor app to LaMetric TIME and monitor the progress of a given task with ease. Track minutes left until the dish is ready, get a notification every time you leave the fridge door open, see when your coffee maker is out of beans or water and a lot more with TIME and Home Connect Monitor app.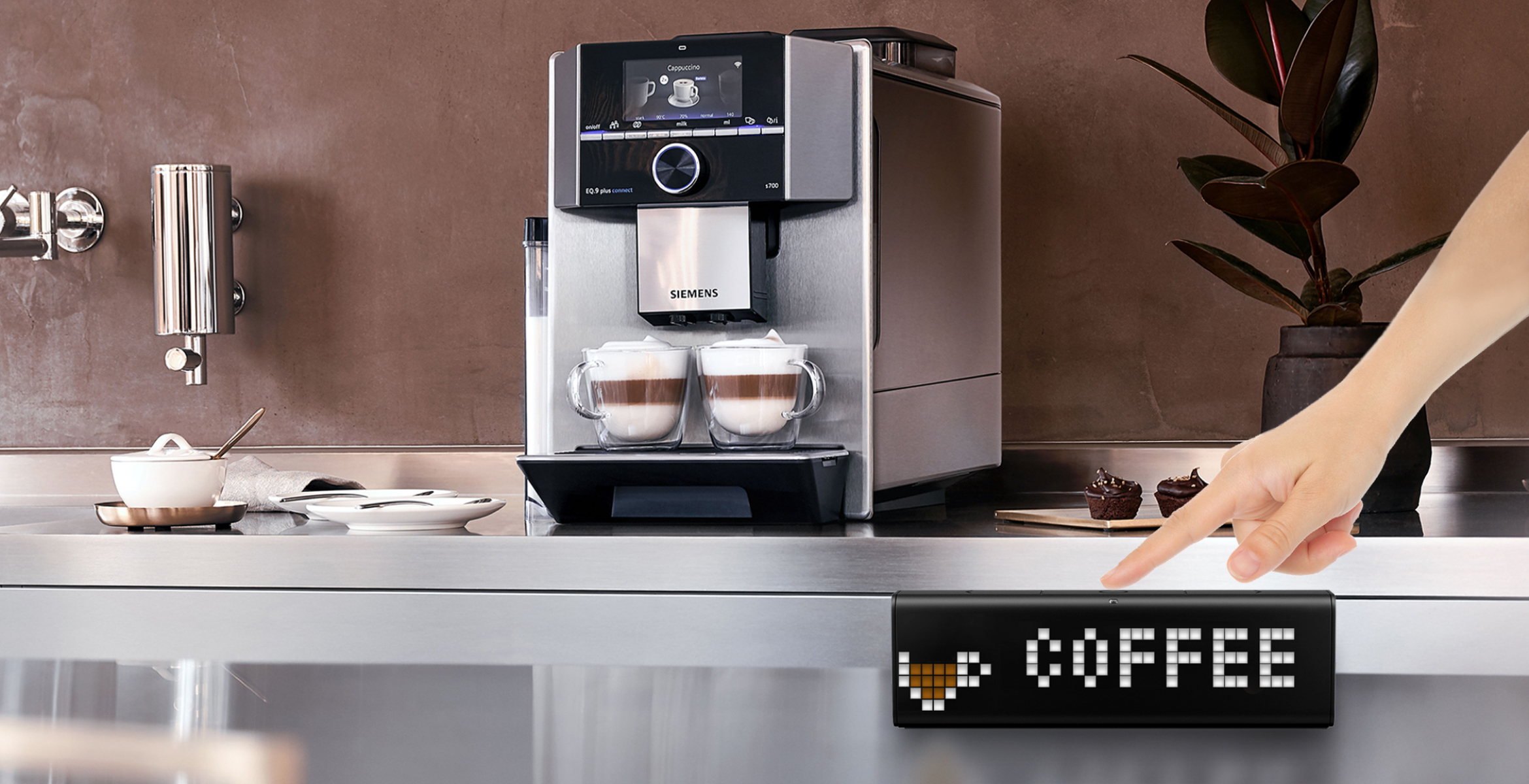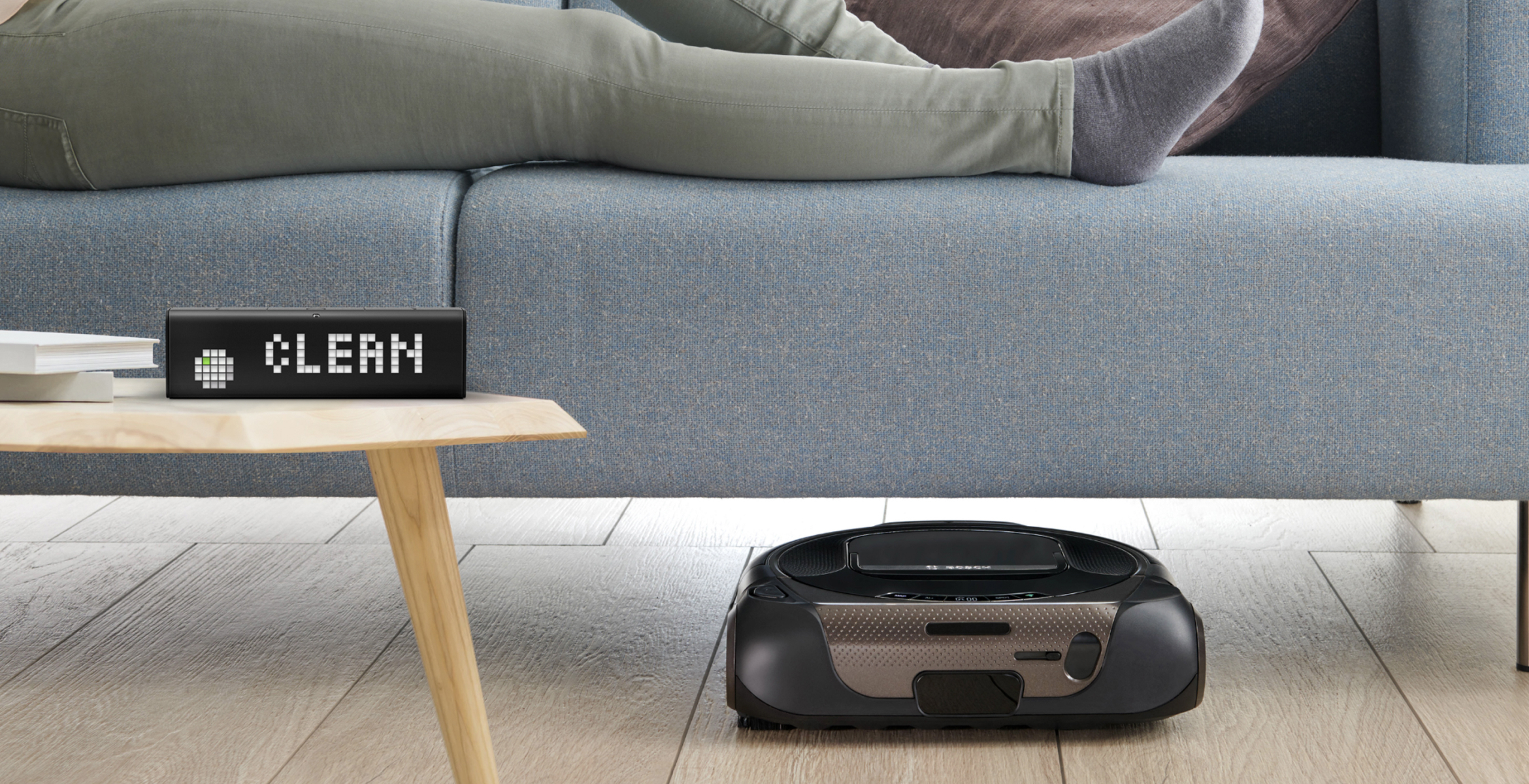 /
Control your home appliances with just one click
Your smart home appliances are your hands when it comes to cooking, cleaning, washing and general home maintenance. Make a morning coffee, ask Roxxter to clean the living room, wash the dishes and perform a lot more actions with just a click of a button on LaMetric TIME. It works with all types of Home Connect appliances, allowing you to save time and simplify the daily life.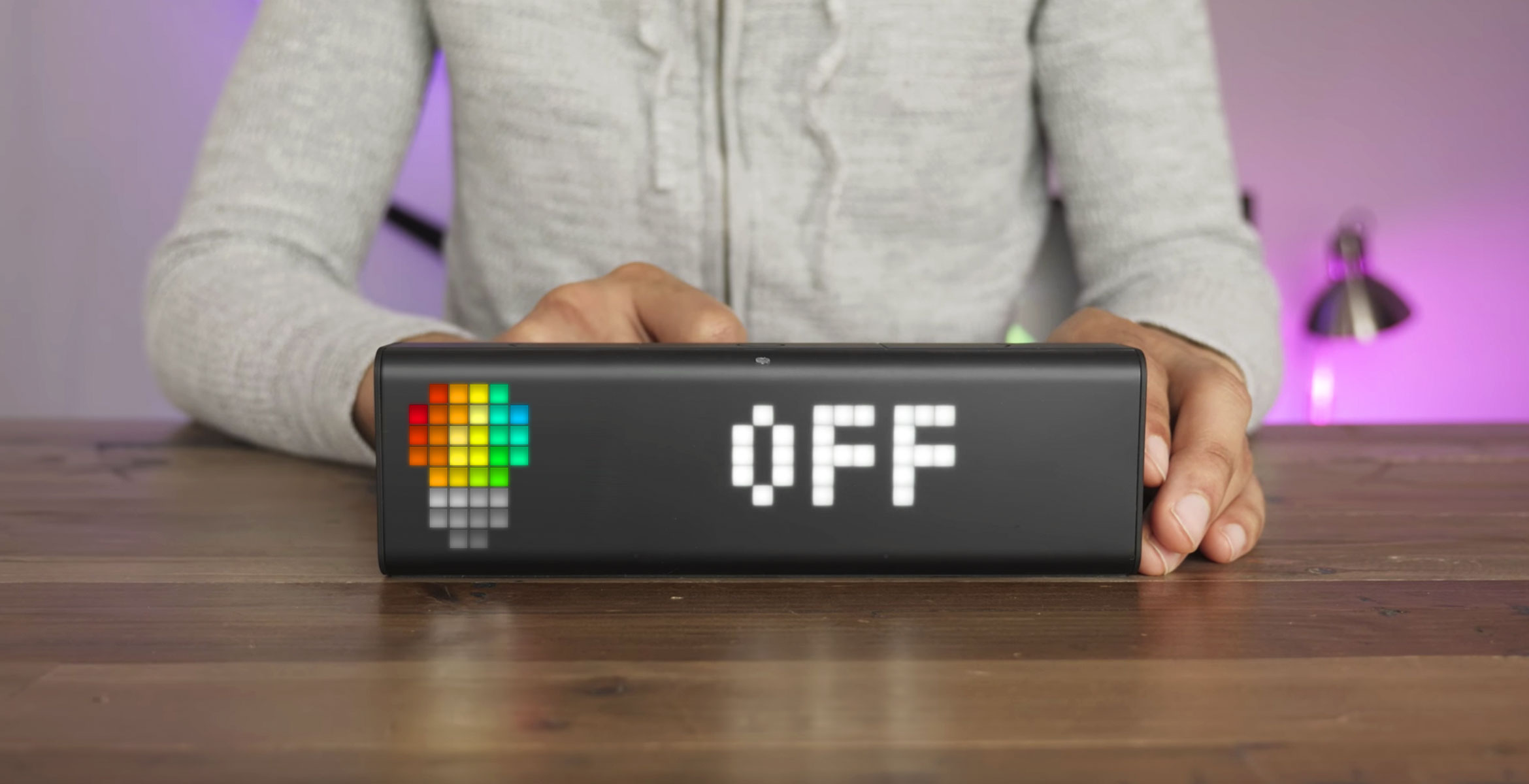 Control lights & home appliances
Enjoy one-button control of all your smart devices and lights. Forgot to turn off the living room lamp before going to sleep? No need to get up, smart lighting controller apps for LaMetric TIME can switch it off for you. Love waking up to the smell of fresh coffee in the morning? Connect your clock to a smart coffee maker to get your morning coffee brewing without leaving your bed.
Talk to your clock via voice assistants
Don't spend time searching for your alarm clock in the dark, ask Google Assistant or Amazon Alexa to set an alarm on LaMetric TIME. Hands tied up while cooking? Start a timer for that pie in the oven with a simple voice command.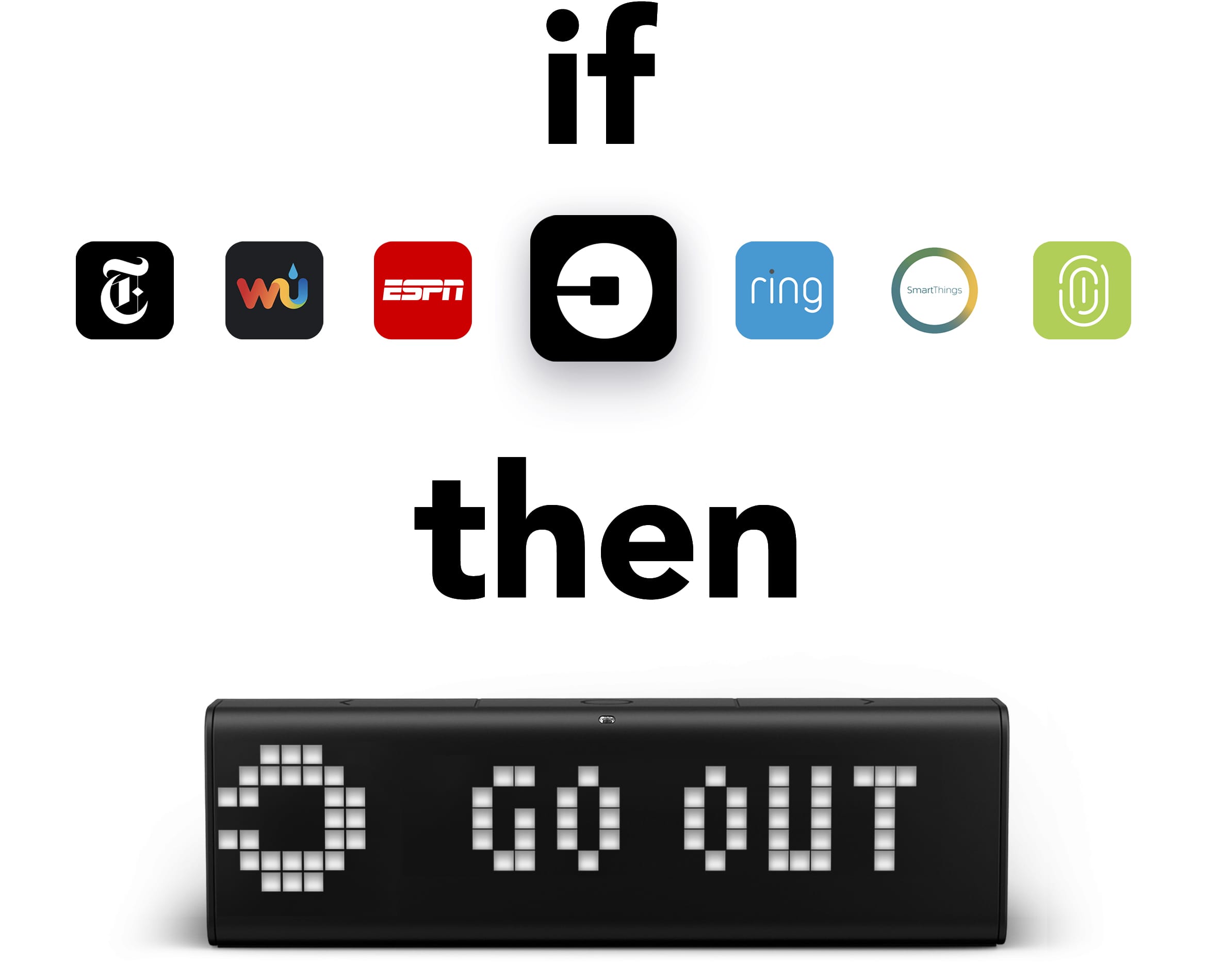 Connect with what you love
Track your team's score with ESPN, be notified when your Uber has arrived, get alerts when Nest Protect detects a gas leak and so much more!