Assemble surfaces in an unbelievable way
Attach light surfaces side to side to create unique and colorful light figures or artistic mosaics which will emphasize your personality. This method also works great for creating picture frames and informational screens.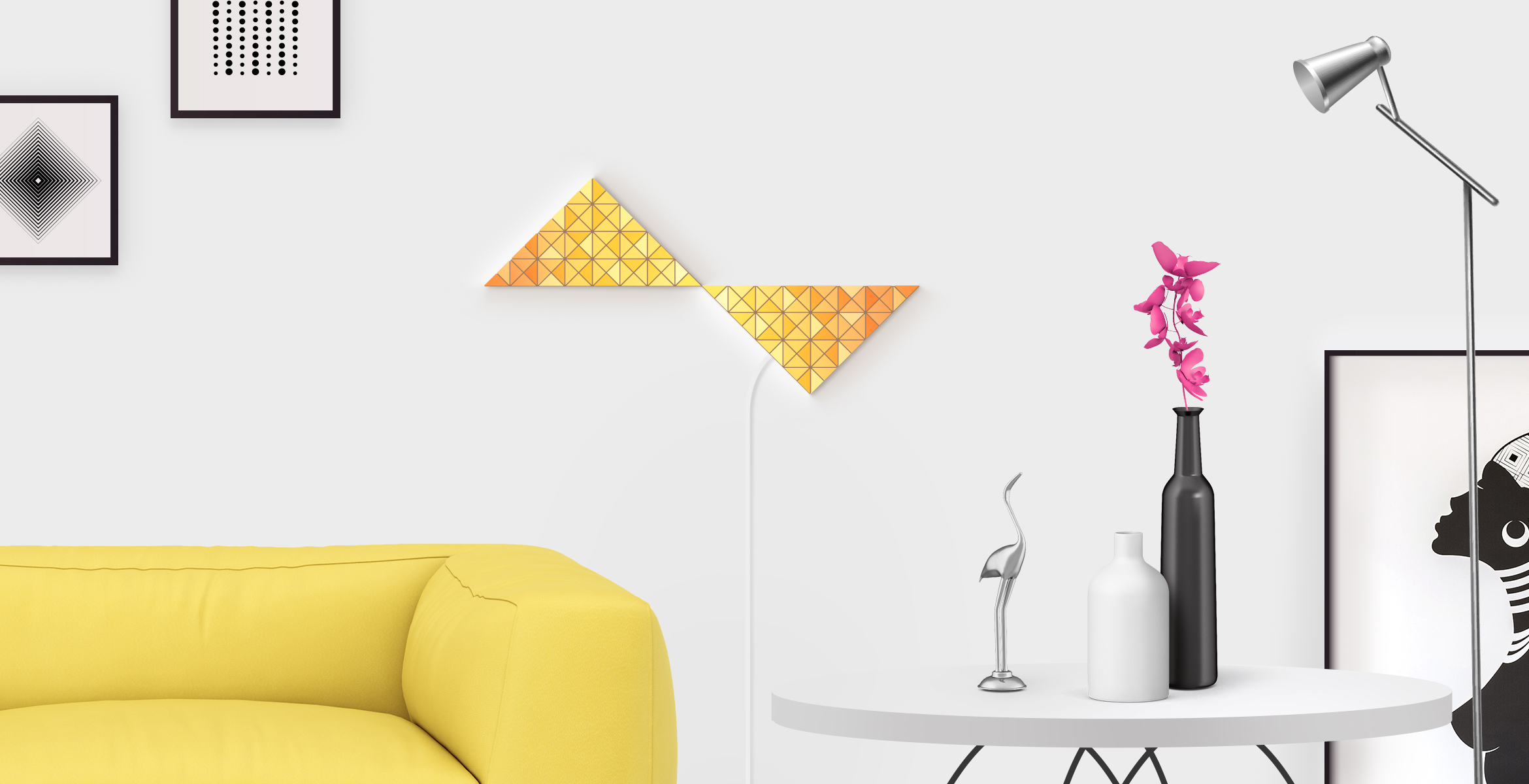 Assemble the light surfaces into more elegant and sophisticated mosaics, like Tangram people, thanks to the proprietary technology of assembling surfaces that touch each other in one point only. Decorate a much bigger area of your wall with fewer surfaces.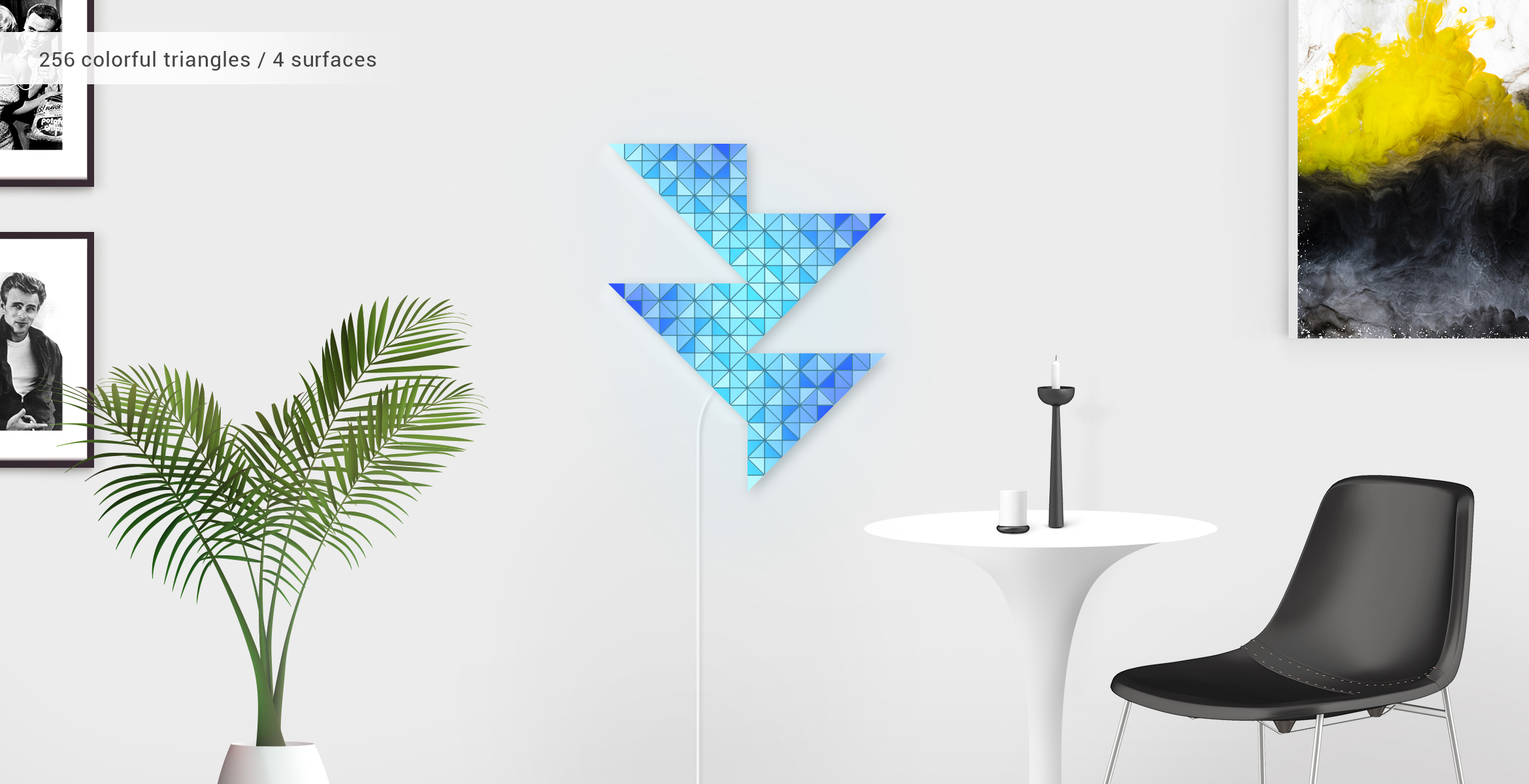 This type of assembling lets you evolve your imagination and bring more nature to your space by building a fir tree, flower, mountains or other adorable mosaics.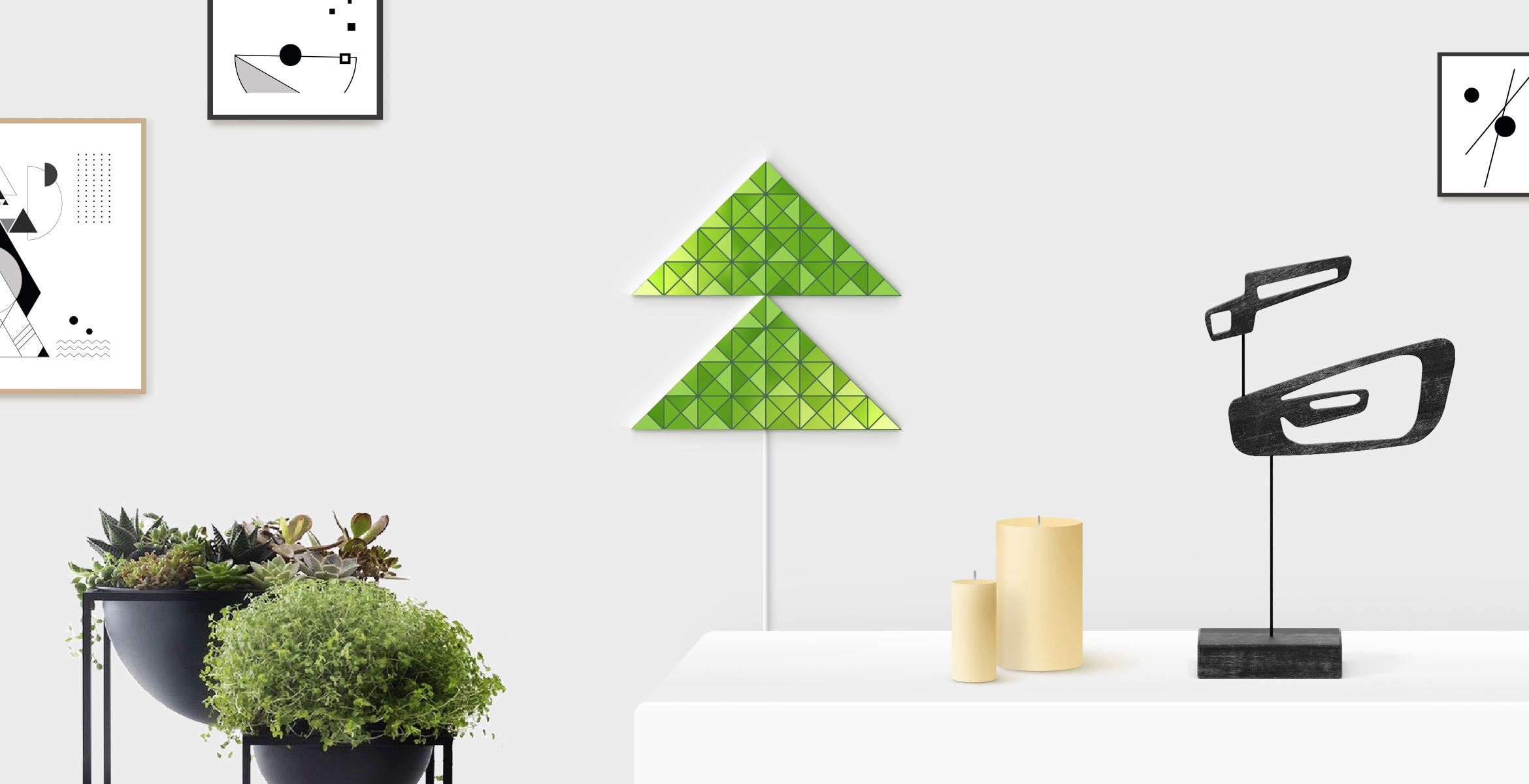 Build mosaics with corner to side connection to give directions with signs or create incredible interior objects.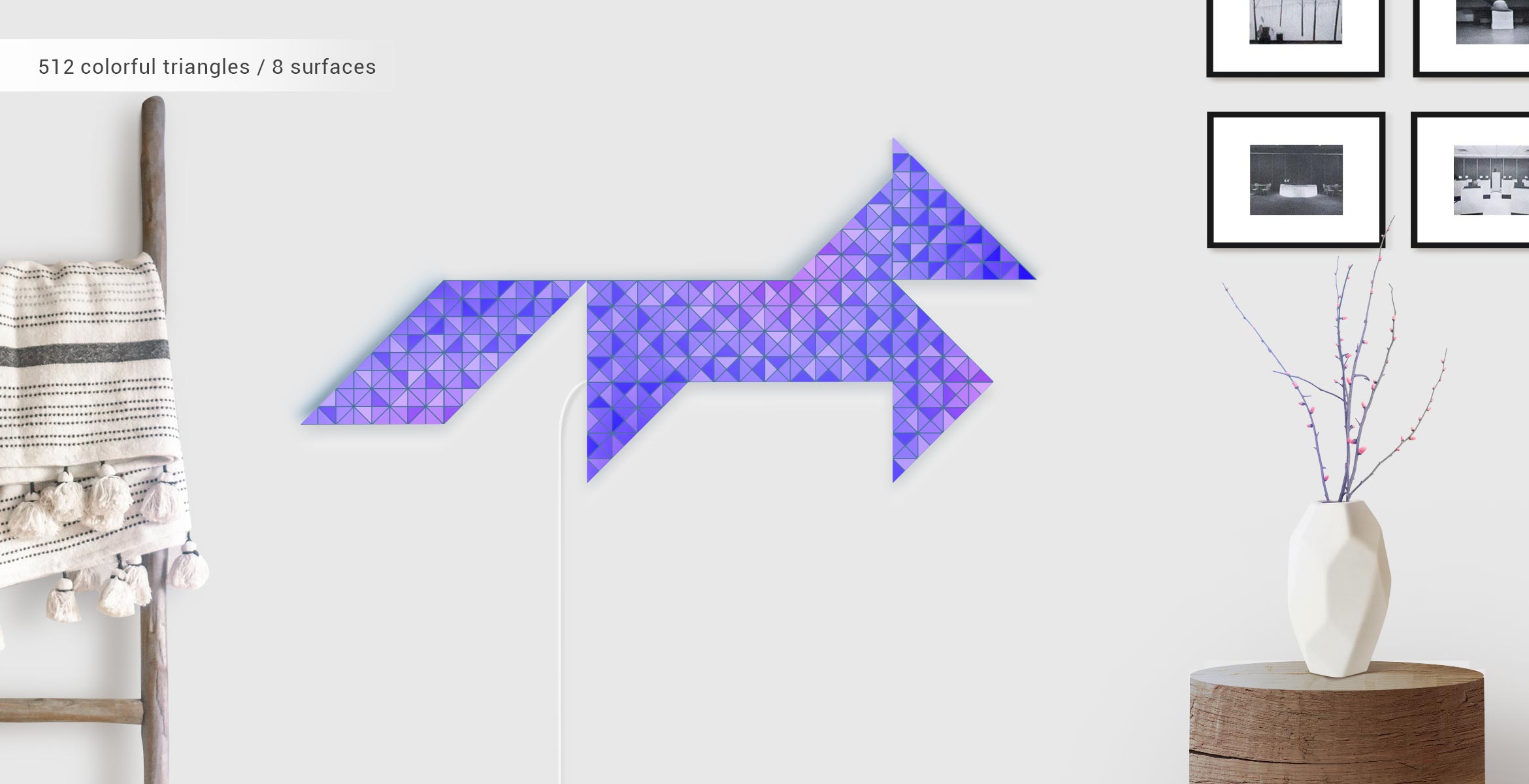 No limits for your creativity
We've worked hard to make SKY the most versatile smart lighting ever created. Assemble light surfaces using the above-mentioned methods, mix them and create whatever mosaics you like or select one from hundreds available in the mosaic catalog.