Motivate your team and keep them informed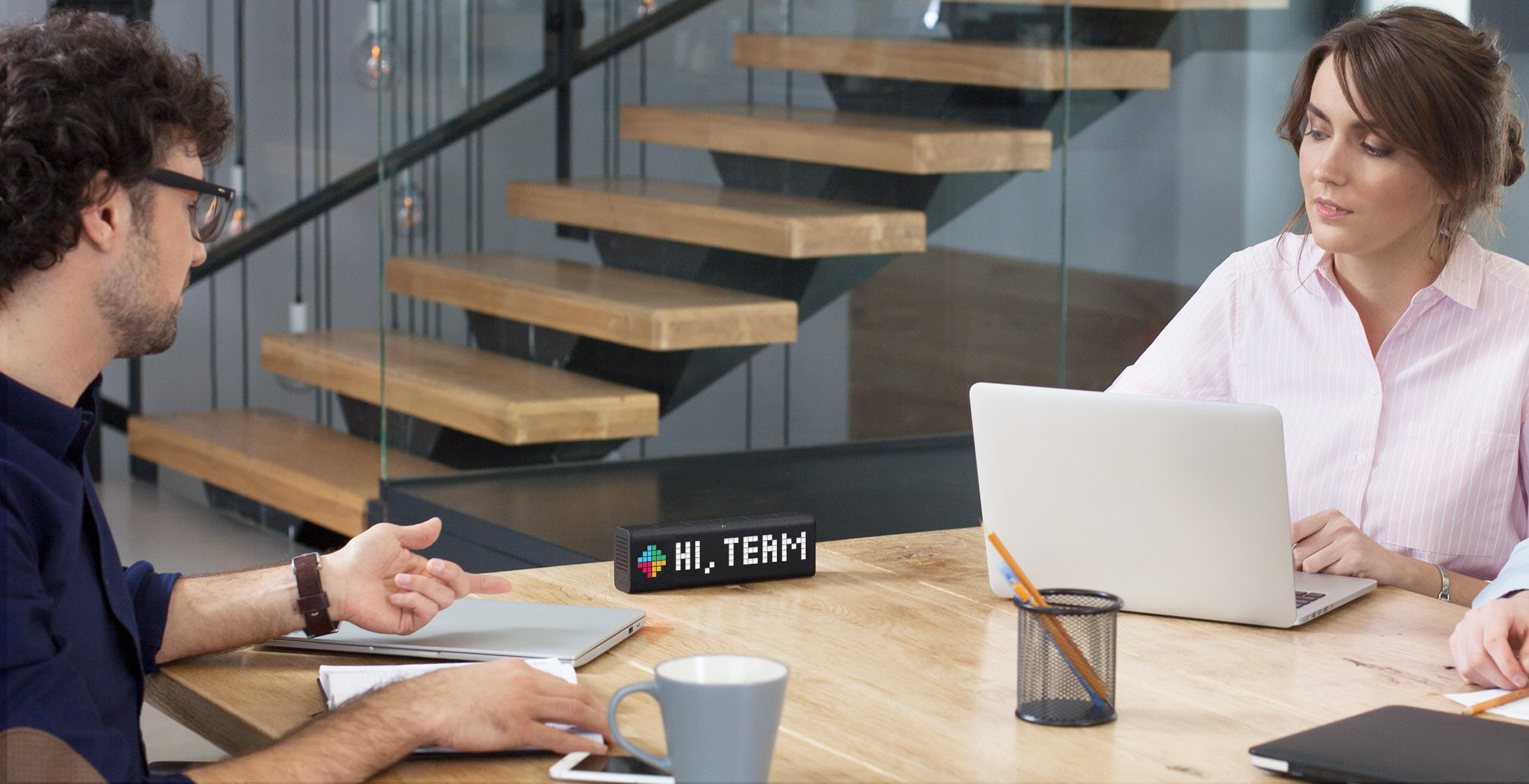 Important messages from Slack at a glance
Never miss an important message on Slack ever again thanks to LaMetric TIME's ability to display messages on its interface while also notifying your team when you send something in your channel.
Up-to-date social media figures for improved marketing
Inspire your team by showing them the results of their digital media efforts at a glance. Display your social media figures on your LaMetric Time for everyone to see.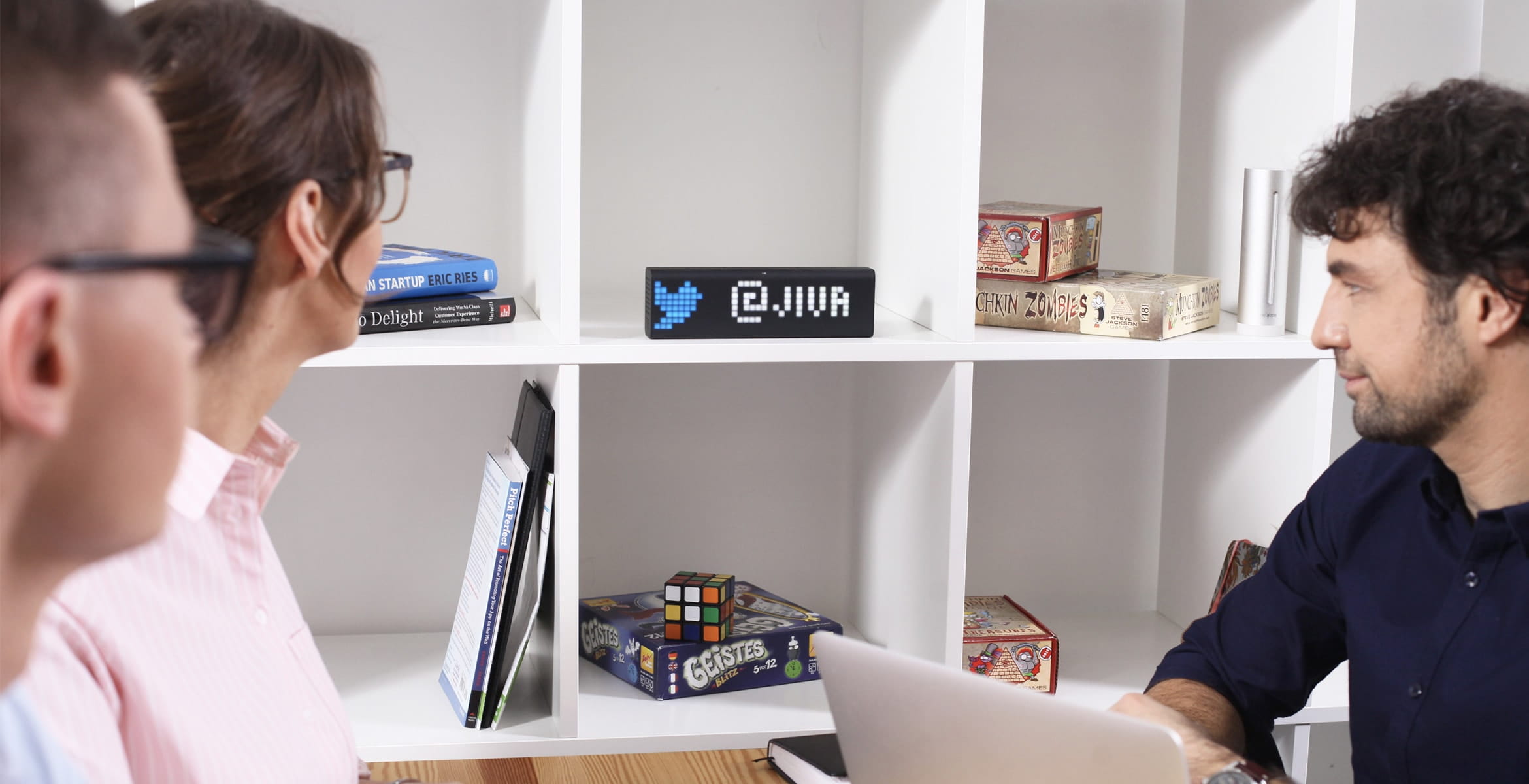 Monitor your social media mentions
Your brand is like a baby — you must keep a close eye on it! Instantly see when customers mention your brand on your LaMetric TIME so that you can impress them with quick responses and timely interaction.