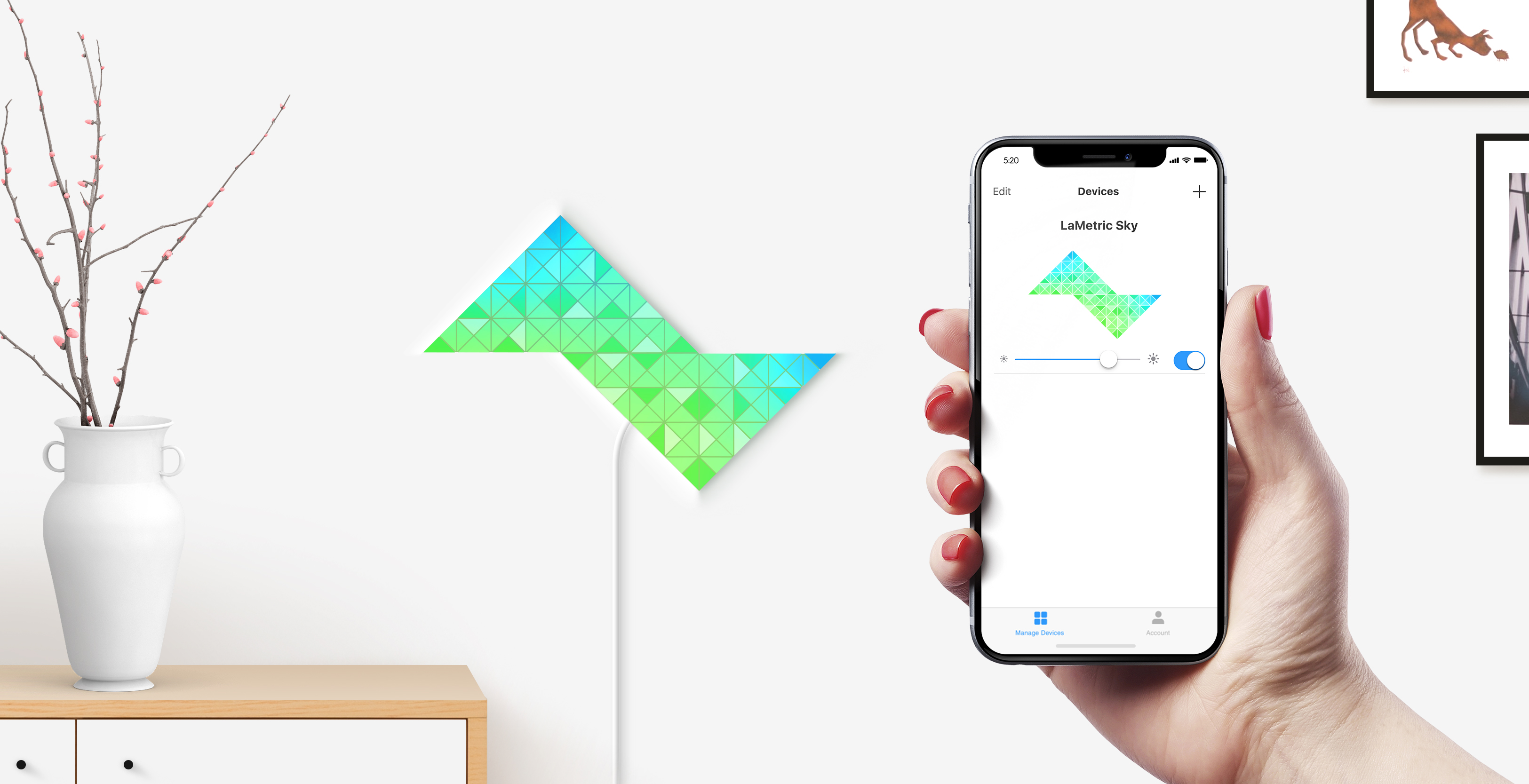 Download the app and discover more possibilities. Change effects, set brightness and choose colors that suit perfectly to your room with the help of your iPhone or Android smartphone.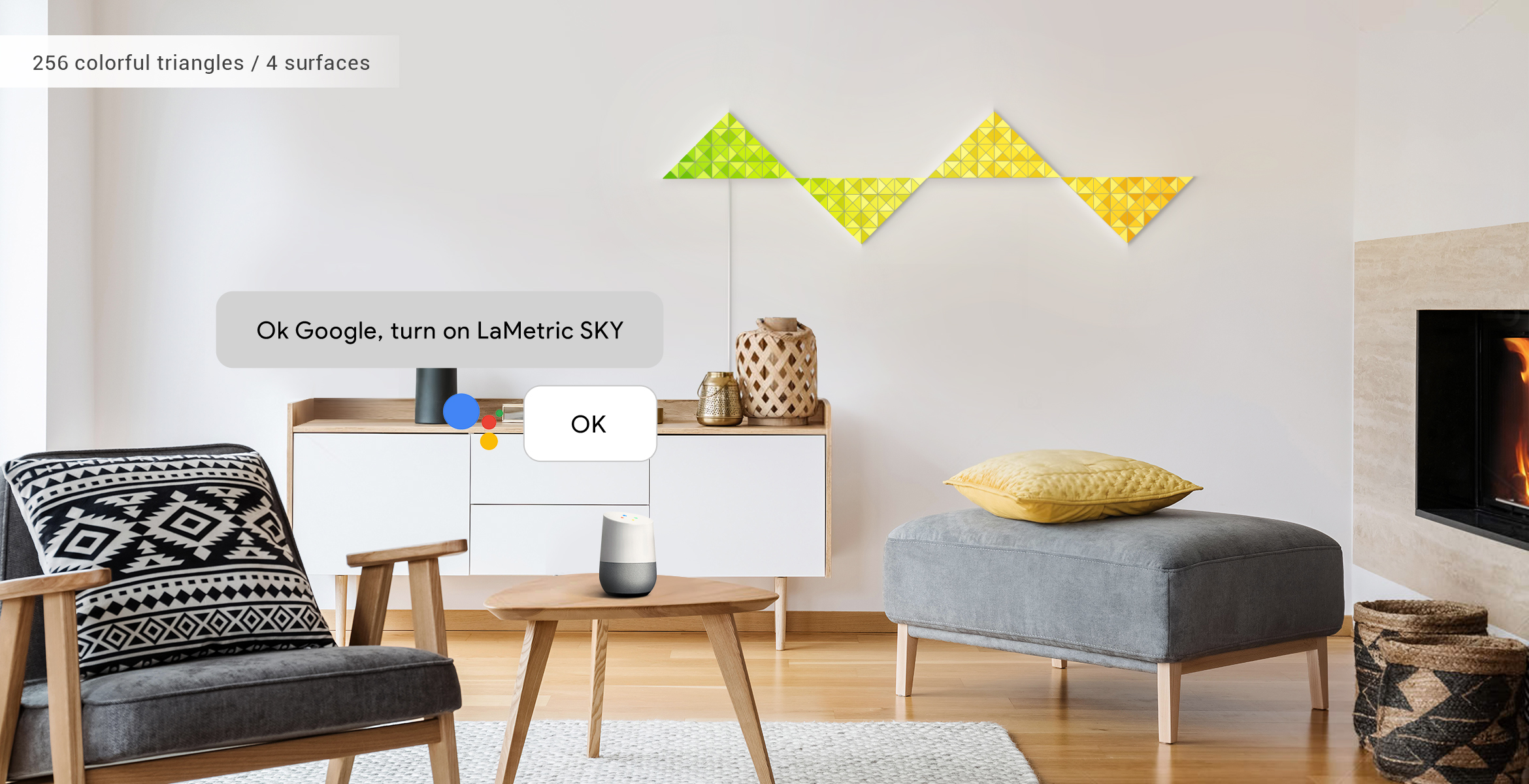 You can also talk to your SKY using voice assistants. Turn on/off, change brightness, switch visual effects via Amazon Alexa, or Google Assistant.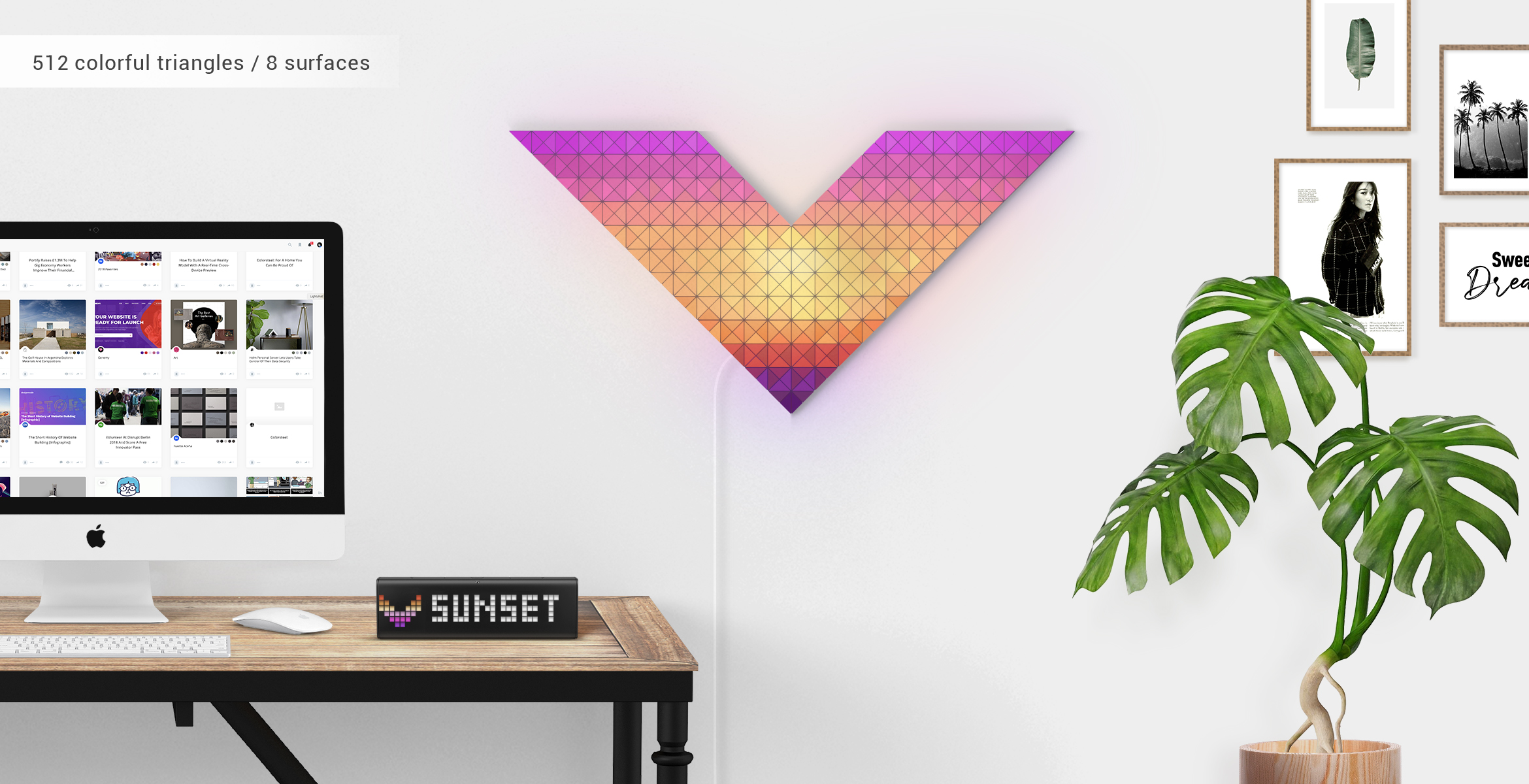 One-button control and auto-brightness
SKY and TIME are designed for the whole house, but especially for desk setups. SKY brings mood, TIME brings motivation - it's all you need to reach new horizons. When you want to light up your favorite effect, don't get up, just click a button on TIME. Moreover, together with the smart clock, SKY can automatically adjust brightness due to TIME's ambient light sensor and light up TIME's notifications - new follower on Facebook, SKY fires in blue, on YouTube - in red.