Track brand mentions and followers in Twitter at a glance with LaMetric TIME
Jan 1, 2020
Social media manager role requires attention to different social media metrics. It's usually easy to track them, but in order to check stats at a glance, you should use special social media tracking tools.
My name is Hilarie and I'd like to highlight my experience of using LaMetric TIME to track social media metrics. I'm working as a social media manager at a clothing brand Emma&Che and our main product line are modern and fashionable jackets for women. One of my main responsibilities is tracking social media mentions and followers from different social media platforms, like Facebook, Twitter, Instagram, Pinterest, etc. and ensuring the rapid growth of our customer base. Lately, I've tried to use different online tools that are meant to help social media managers to check the results of their work and track engagement of followers, likes, brand mentions, etc. However, they tend to be not very handy and visual as I wasn't able to see the needed numbers at a glance and had to spend additional time in order to always stay up to date.
The brand I'm working on is relatively new on the market, and because of that it requires lots of attention to the brand mentions and number of followers in social media. Also, to be a step ahead of our competitors in the cloth industry, we have to make sure our PR strategy is consistent, check what customers are talking about us and how fast our base is growing.
My most recent PR project involved Twitter and I had to track brand mentions and followers on Twitter 24/7. To do that, I needed to have a possibility of tracking some particular figures at a glance so I started to look for the best solution and decided to try a smart desk clock LaMetric Time, which I got from a friend a few months ago. 
Previously, I used this clock at home to track weather, news and control some smart home devices, however, it seemed like I just didn't know the full spectrum of its possibilities. I placed LaMetric Time at my desk and added a Tweets & Followers Counter for a Twitter app to track brand mentions and followers on Twitter. This clock's display is very crisp and the numbers highlighted on it look very noticeable. Compared to other solutions it helped me to see brand mentions and followers at a glance without spending any additional efforts and the best thing about this clock is that it helps me to stay productive and save my time. After using the product for some period of time, I can definitely recommend it for all social media managers, so if you are one of them, you should try to use it too!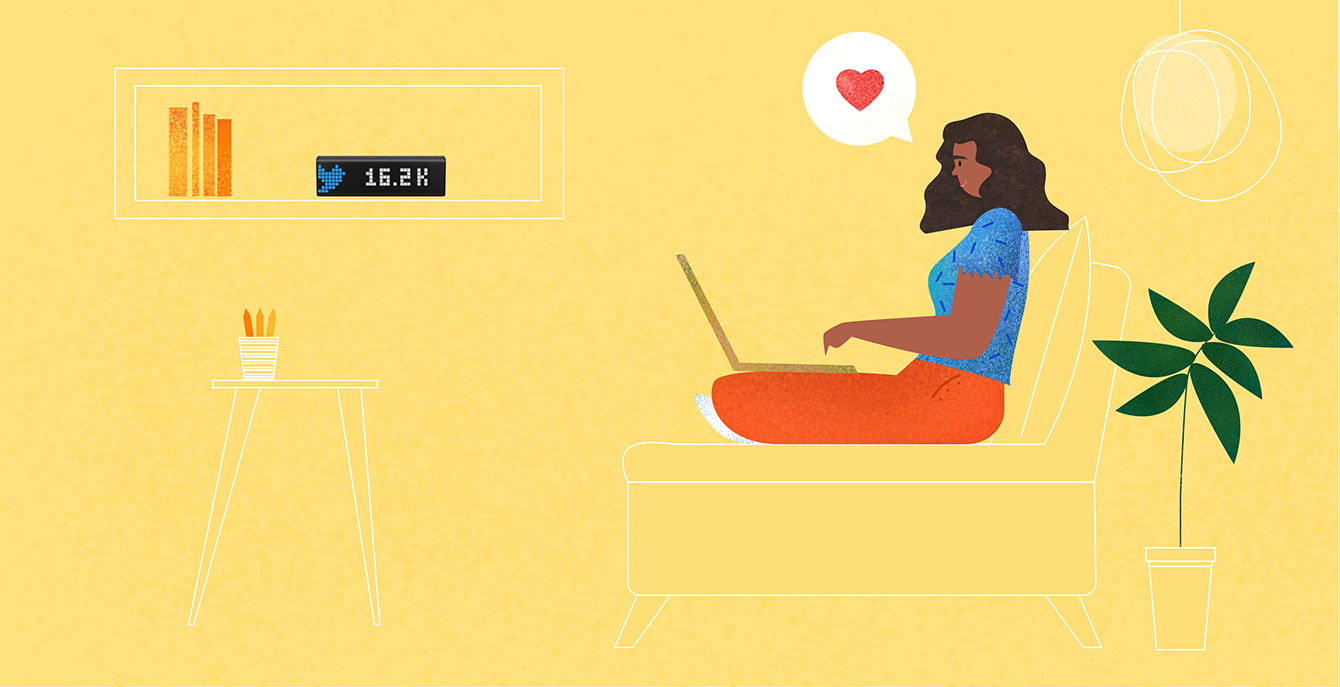 If your work requires tracking different stats from social media, like the number of mentions or followers number on Twitter, you need to use a right Twitter counter to see all numbers at a glance. Use LaMetric smart clock and it's "Tweets & Followers Counter for Twitter" app to track figures at ease and see the number of brand mentions and followers on Twitter at a glance.