Get home climate measurements from Netatmo weather station at a glance
Jan 22, 2020
When living in a smart home, it is important to have smart devices that would help to monitor essential metrics. Especially when these metrics are analyzed with such devices like Netatmo Weather Station, which don't have any display. 

Me and my husband are protagonists of sustainable living. Recently we renovated our home and made it a real smart home, with a smart heating system, solar panels and lots of smart devices. We strive to use natural resources carefully and minimize the negative impact on the environment. That's why we constantly use a Netatmo Weather Station at home, which helps us to indicate temperature, carbon dioxide level, humidity and other essential metrics.
It seemed like the only thing that was missing in our home to ensure a sustainable lifestyle was a display for Netatmo Weather Station that would show all the needed metrics without unlocking the smartphone. I think that is the main reason why our friends gave us LaMetric TIME smart clock. 
It's kind of a smart clock that can be connected with different smart devices, including our Netatmo weather station. One of the great things about Lametric TIME is it's crisp display. It helps a lot when you need to check the humidity or carbon dioxide level several times a day and it also saves a lot of time - no need to check parameters on your smartphone, you can see everything at a glance. LaMetric TIME fits our smart home perfectly, that's why I'm planning to buy one more clock and put it on a second floor.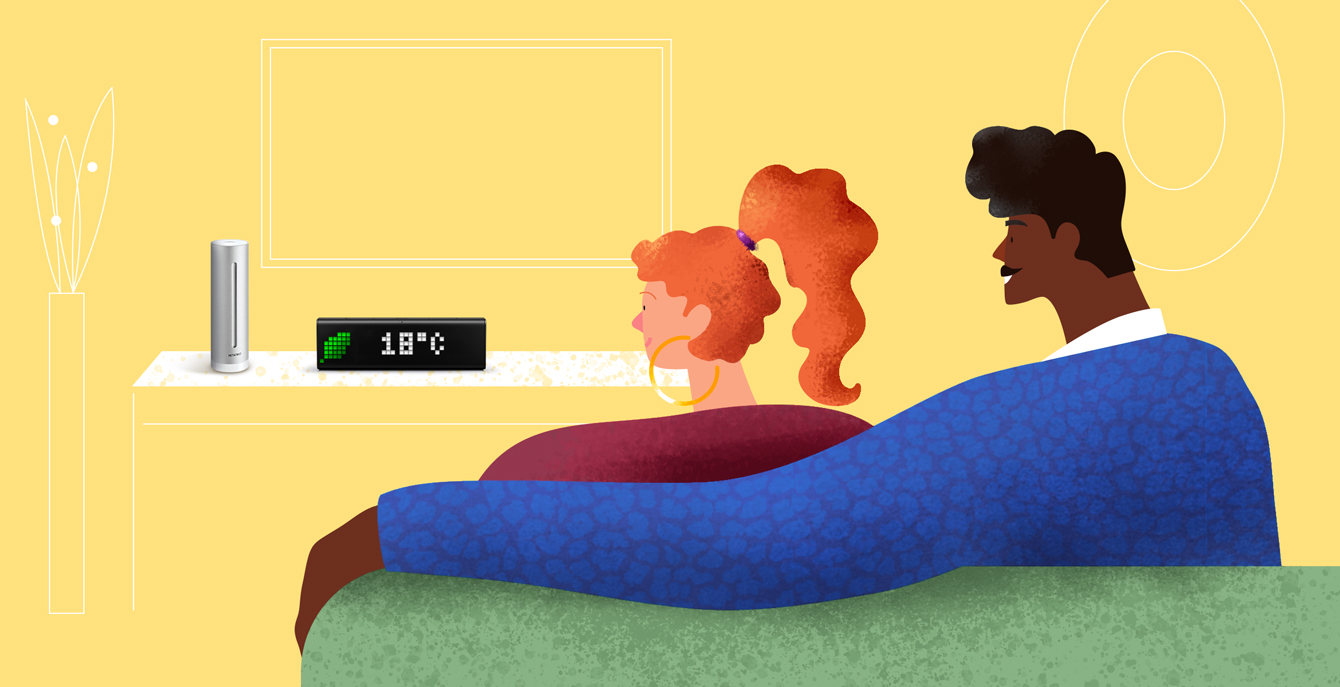 It is not difficult to measure temperature, carbon dioxide level, humidity, etc. But it's quite complicated to monitor these metrics with ease. LaMetric TIME helps to see metrics from Netatmo Weather Station at a glance.