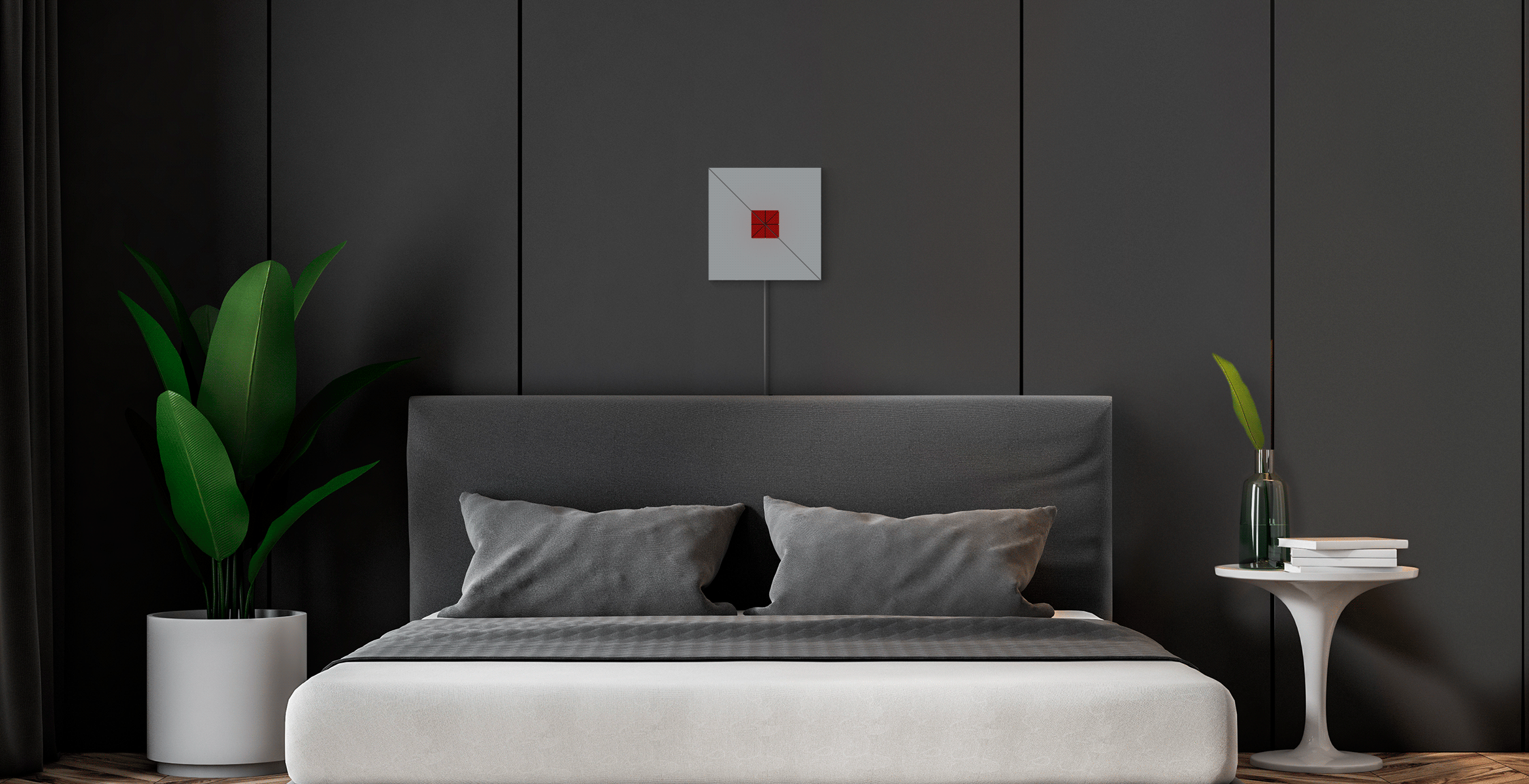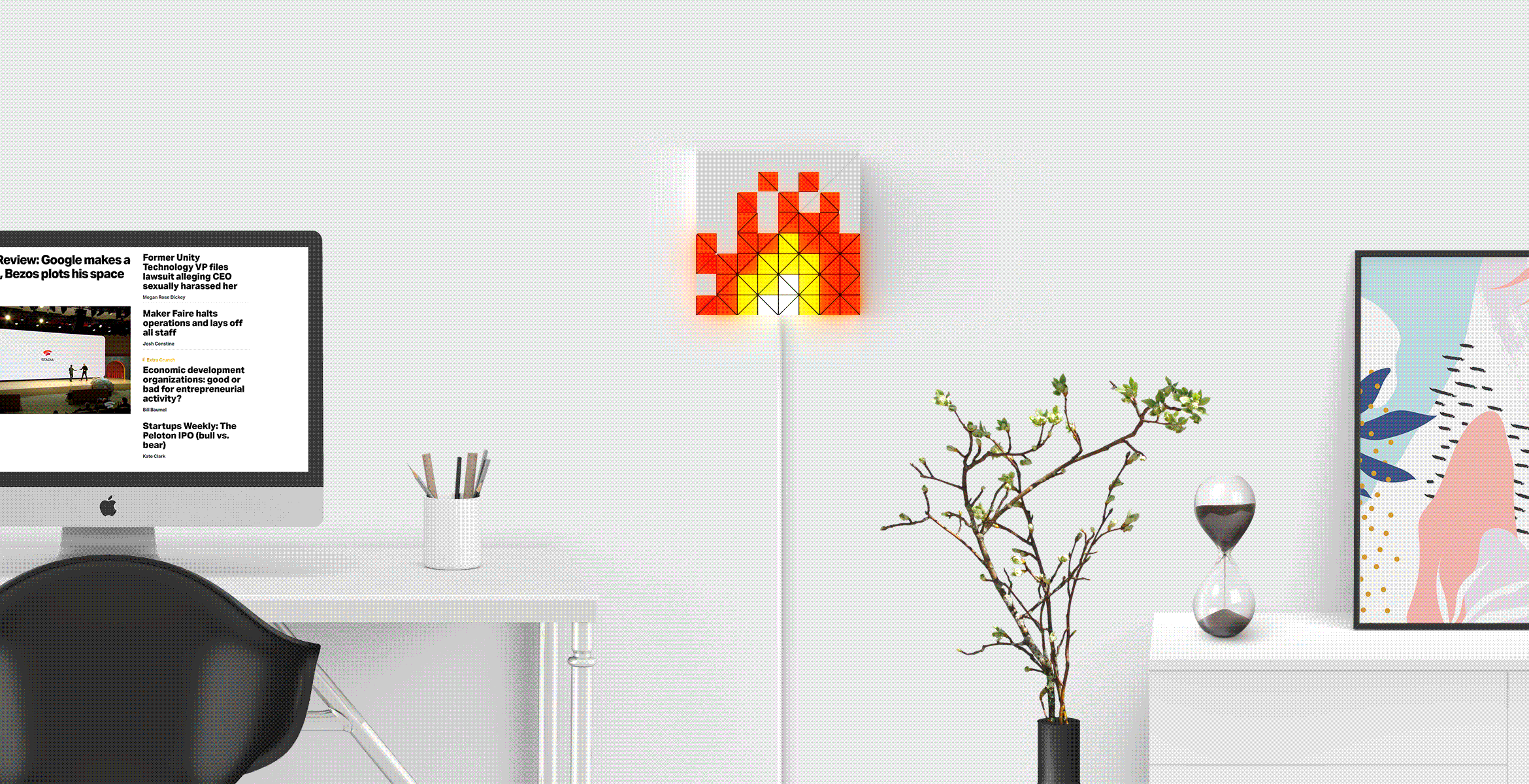 /
Imagine a painting on your wall which makes you smile and can be changed whenever you want. Assemble 4 light surfaces into a square and select a pixelated pattern among 25 thousands of faces -  animals, emotions, game characters. You can even create your own. No boundaries for the imagination.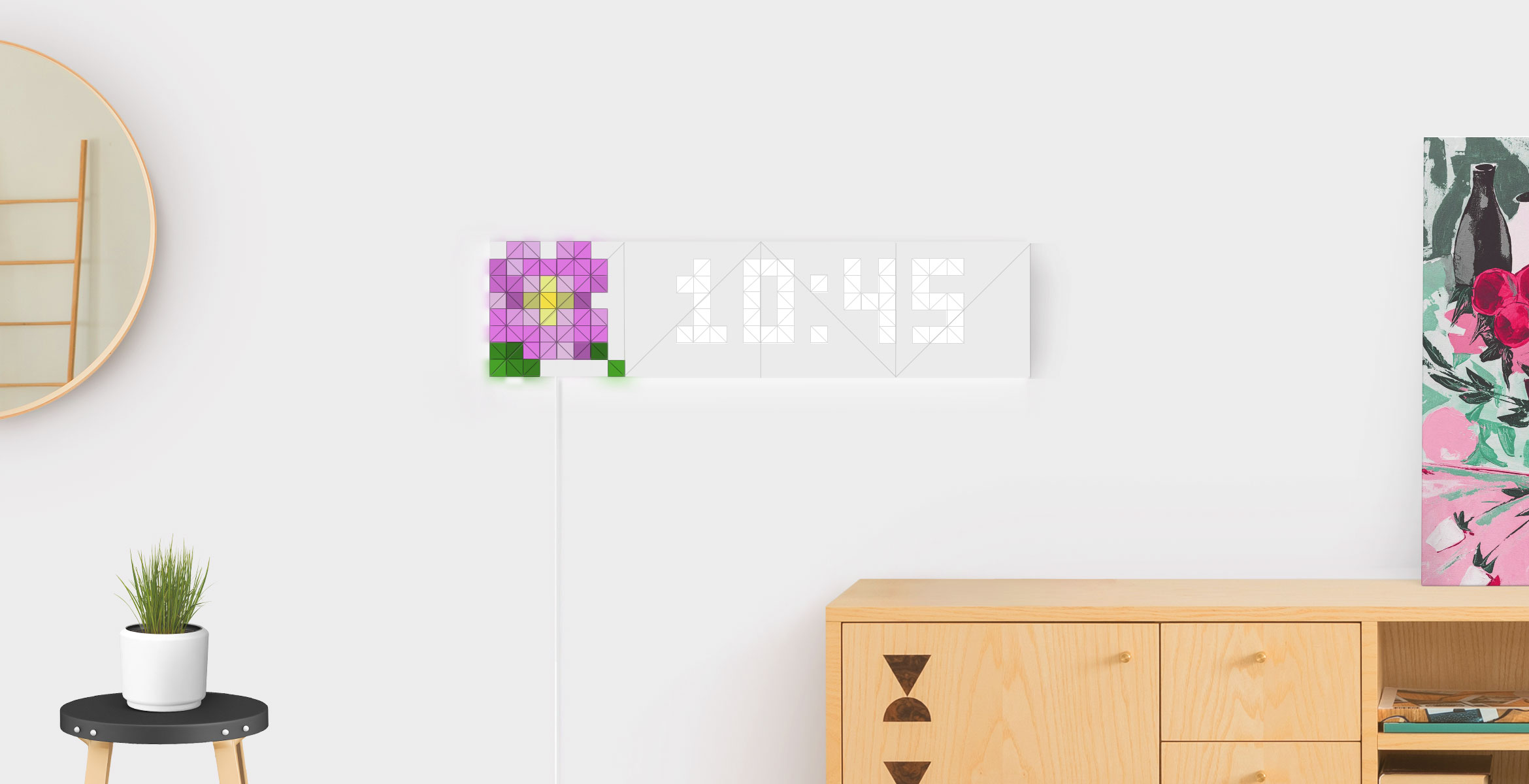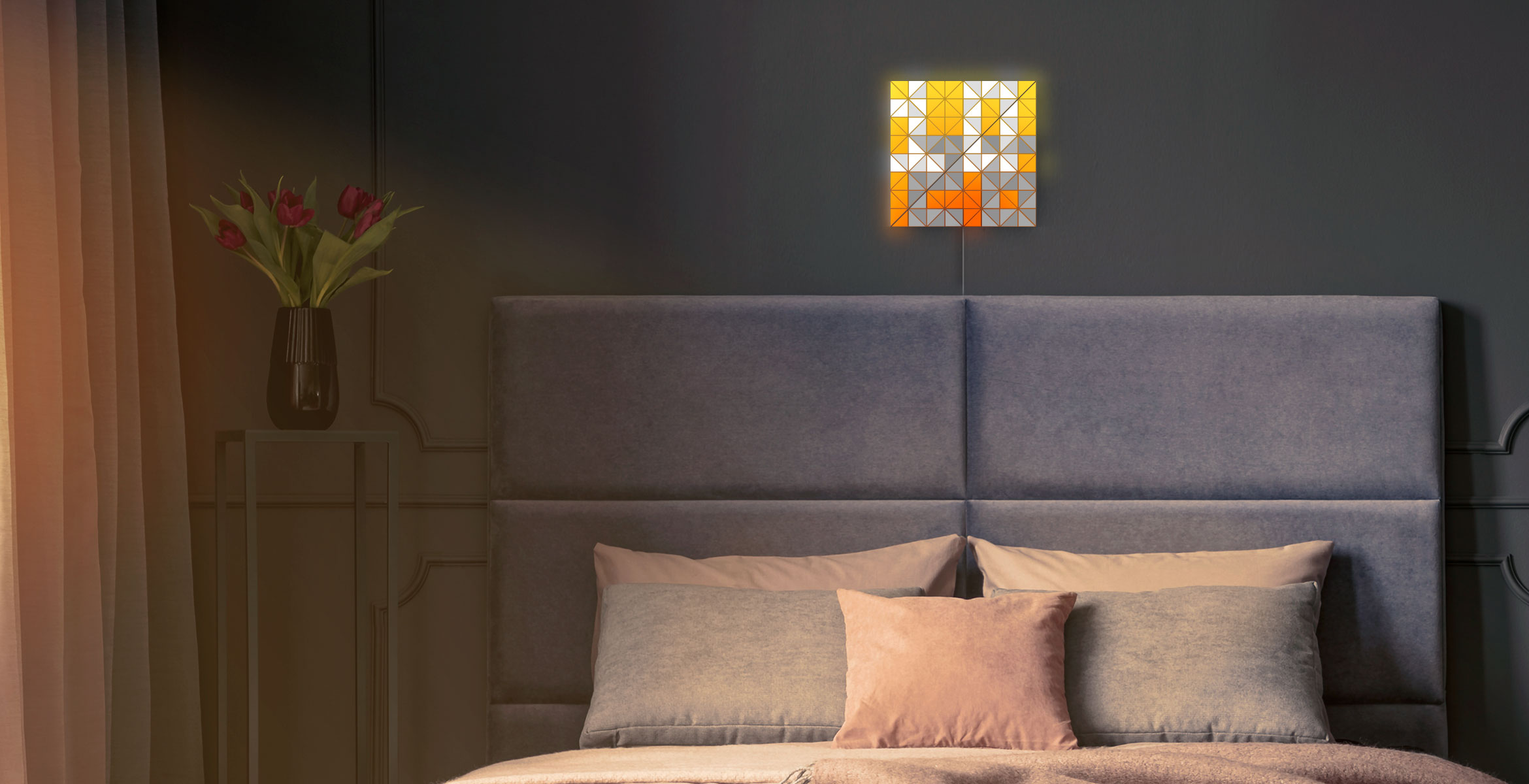 /
Elegant clock with mood-setting faces
Having from 8 to 16 light surfaces, you can build a big smart clock in the living room or near your work desk. Make your interior stand out with accurate time and eye-catching SKY faces. Create your own or choose from thousands of unique ones.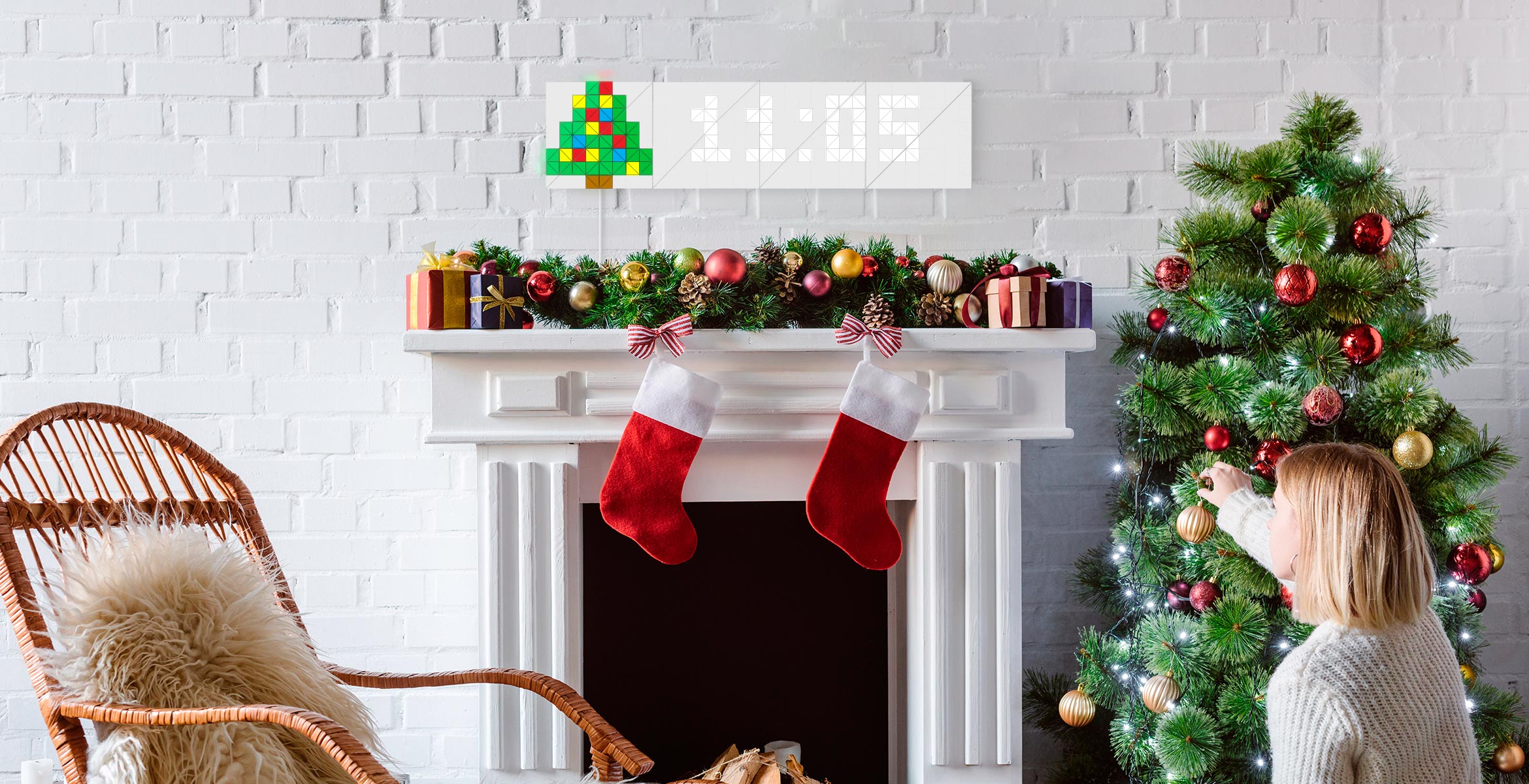 Plunge into the holiday atmosphere with festive SKY faces that automatically come to life on holidays. Christmas tree, Easter bunny or a pumpkin mean it's time to celebrate!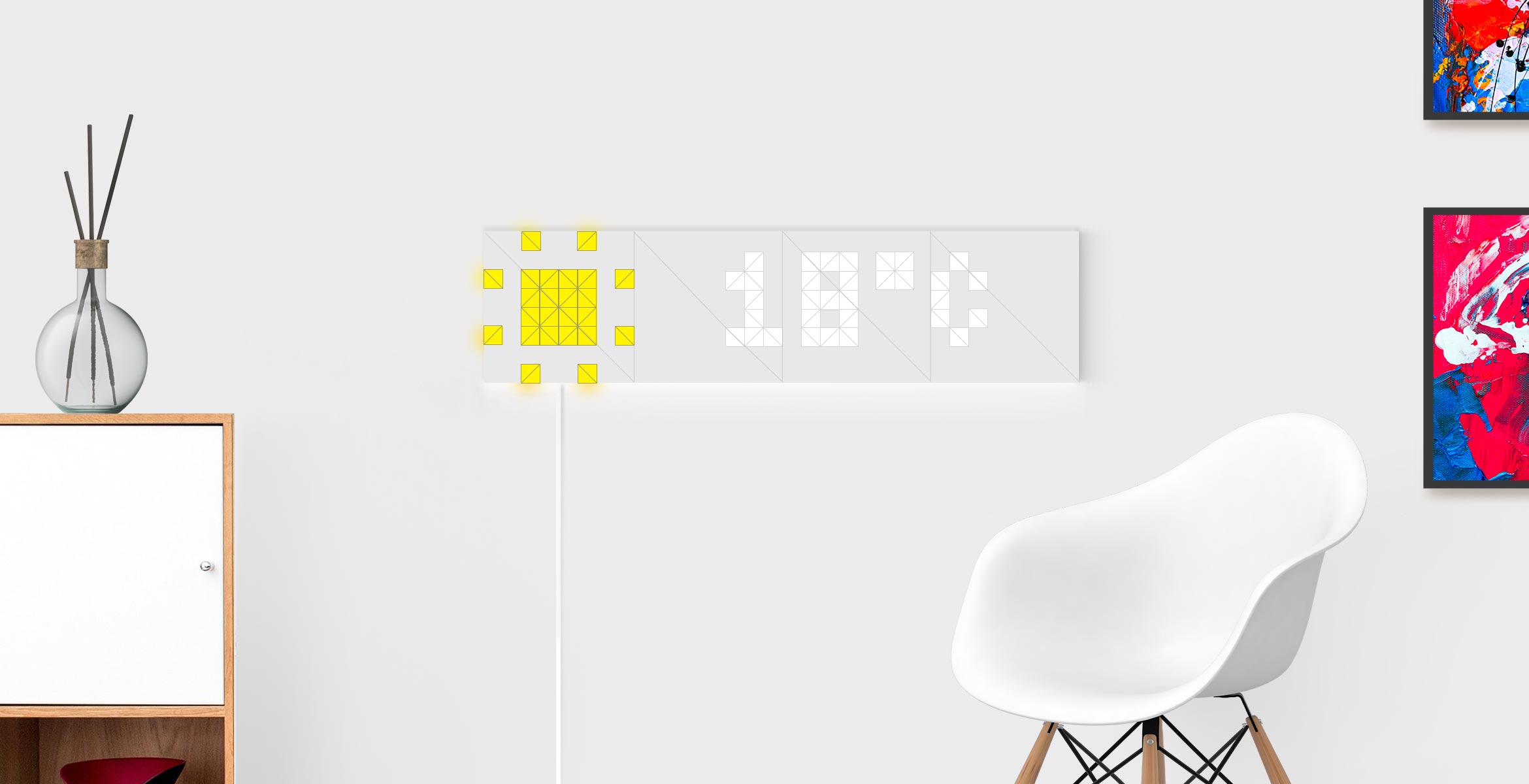 SKY's temperature, humidity, and incredible weather pictograms will help you choose a perfect outfit.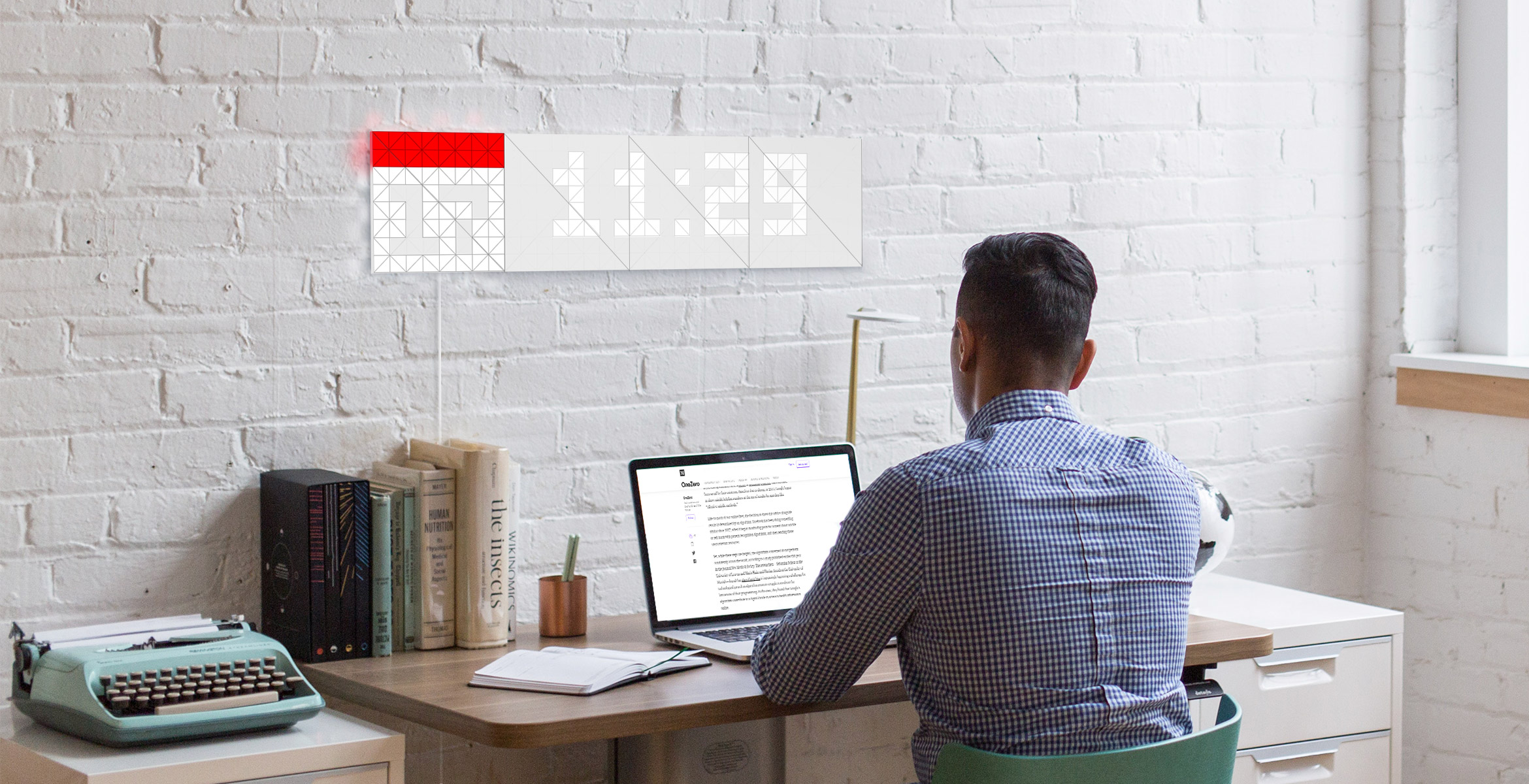 /
Calendar in front of your eyes
Save time with an eco-friendly version of a page-a-day calendar. Don't search for the date anymore when signing papers or wondering if today is your friend's birthday.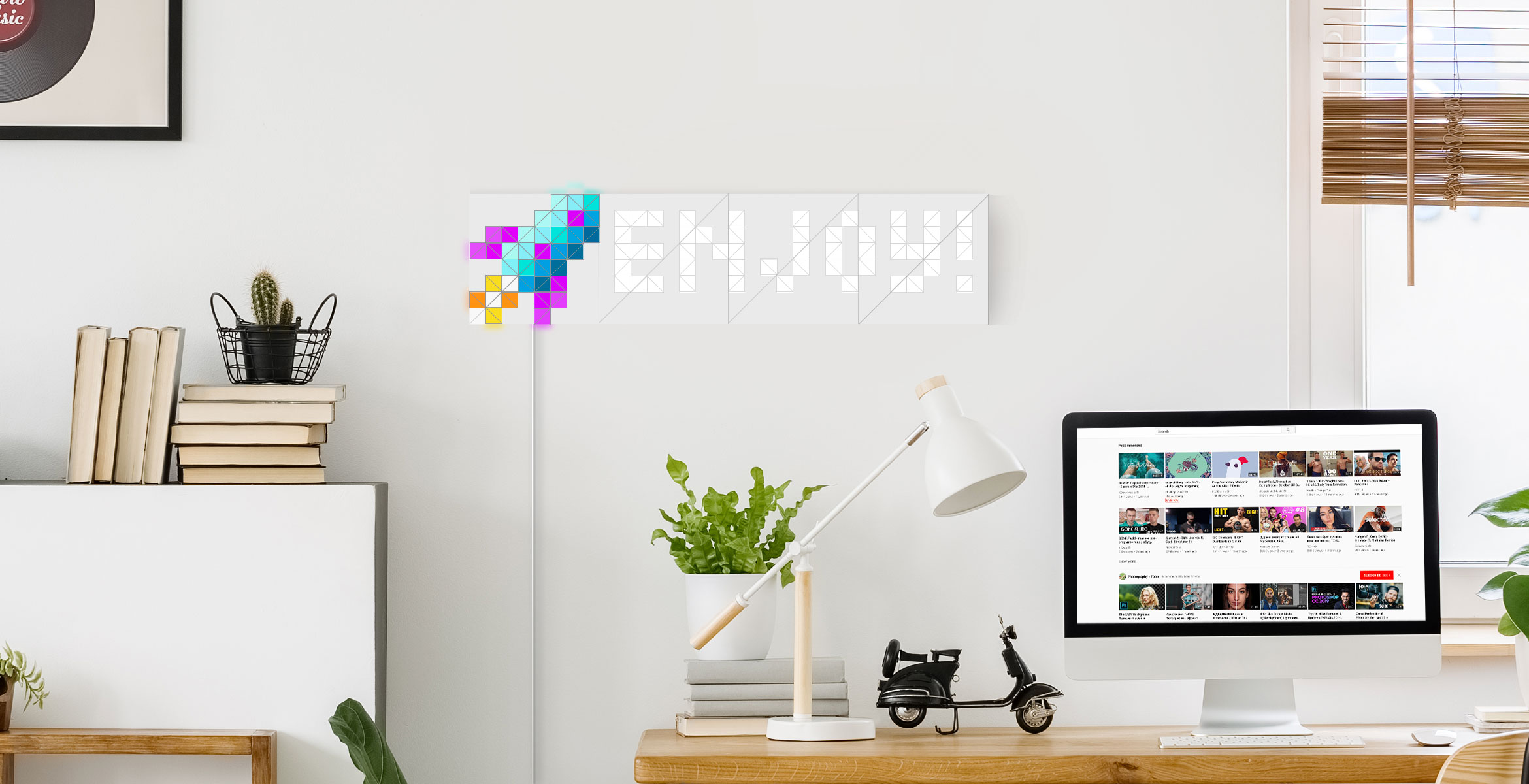 "Create", "Party", "Rest", "Movie time" or any other custom message will look great on your SKY surfaces. All you need to do is choose one of the 25k sky faces and type the message you want to display.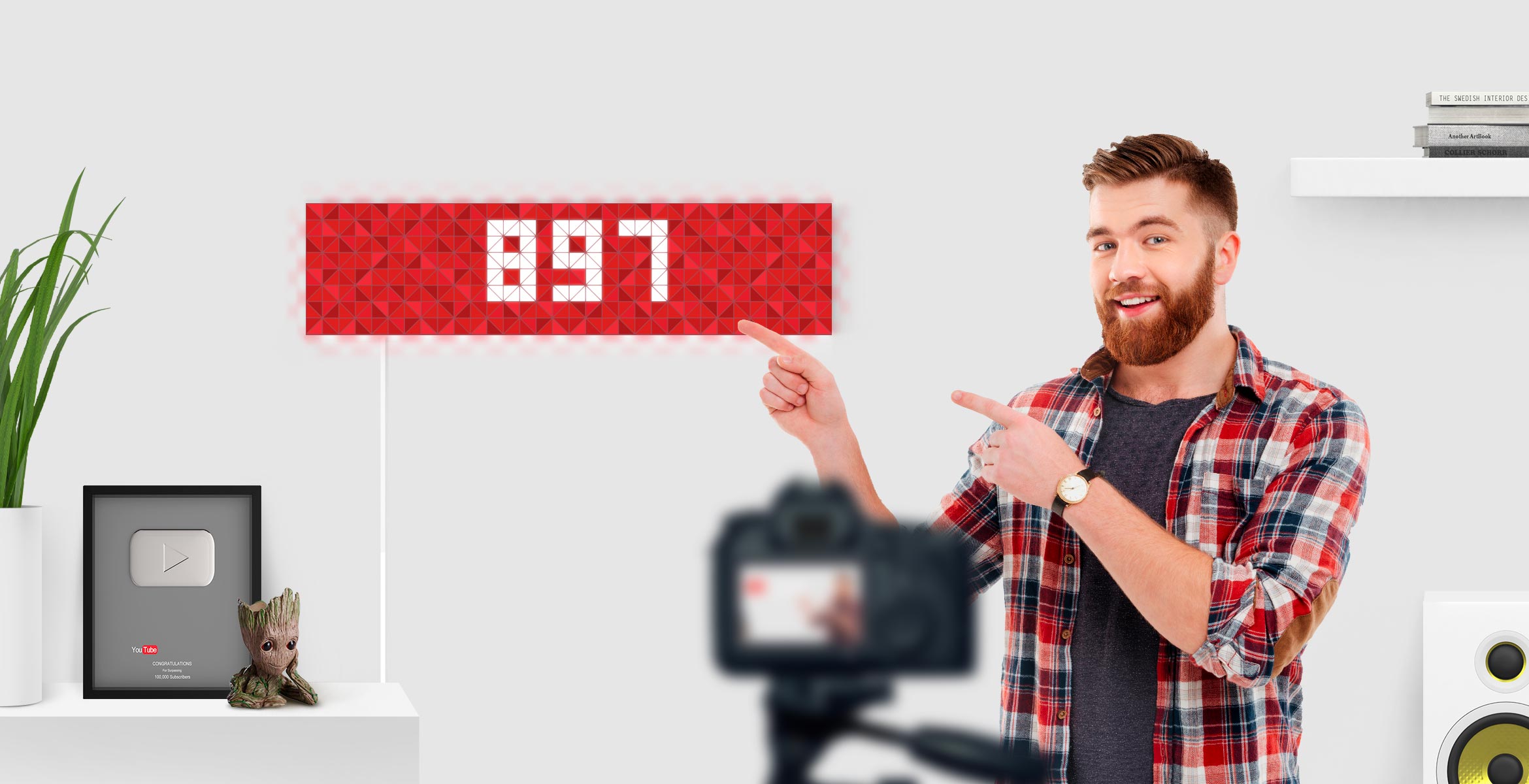 Subscriber counter for influencers
Want your viewers to be your subscribers? Encourage them to join your fan base on YouTube or Instagram in a unique way and see your subscriber count grow.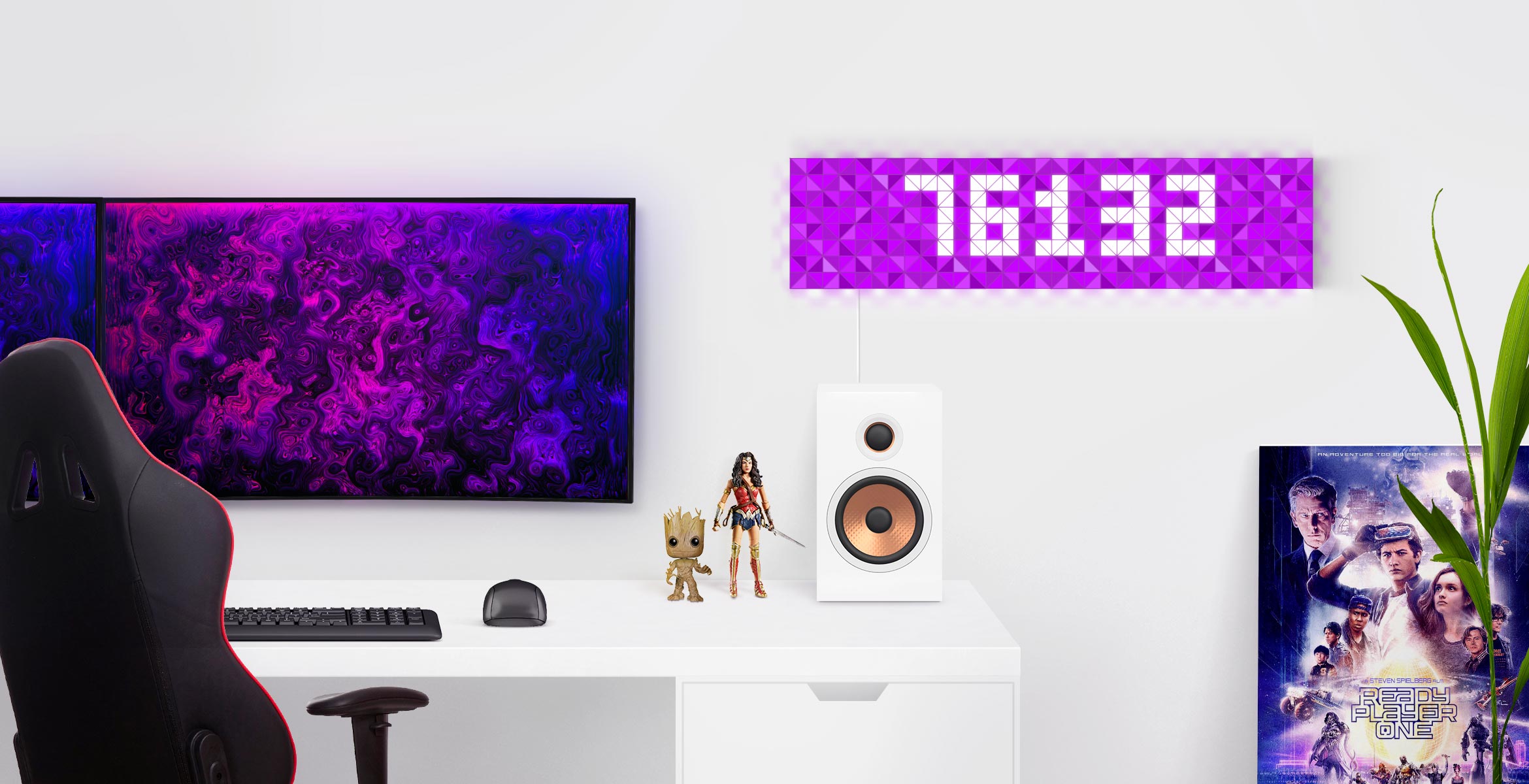 Follower counter for gamers
We know your followers mean the world to you. Cheer up and get inspired to create better content every time you get a new follower or more viewers on Twitch or Mixer.