Control lights remotely with only one button on LaMetric TIME
Mar 3, 2020
We are living in the world, where everything can be automated. Cars can be driven by a computer, the temperature at home can be controlled from a smartphone, lights can be switched on remotely. Thanks to the latest technologies and smart devices we can spend more time on things that really matter. 
My name is Mike. I've been working as a game developer for the last 6 years. Games have always been my passion, that's why I'm telling everybody that I have the best job ever. I started my career in a small startup and worked in the office, but recently we moved to a bigger office with an open space. I like that we have plenty of space now, but, sometimes this open space seems too big. For example, when you need to open doors for some guests or switch on the lights. 
Since we are located in Denmark, our day lasts only a couple of hours in the Winter and almost 18 hours in Summer. In Winter, you come to the office at 9:30 am and it's still a little darkly outside, so you need to switch on the lights. Then, after an hour or so, you need to switch them off and appr. at 3:00 pm you switch them on again. It drove me crazy sometimes, that's why I started looking for some smart devices to help me control lights remotely.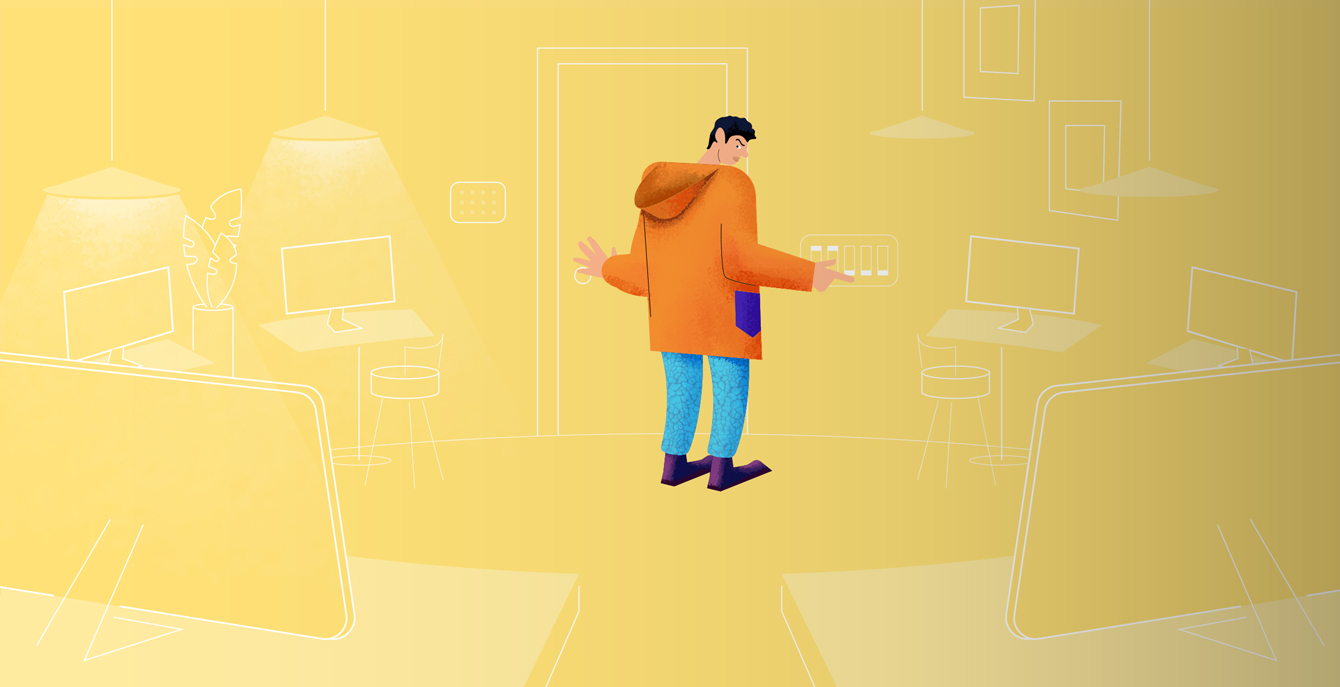 I found LaMetric TIME smart clock on the web and I really liked the description of it. The most exciting thing about it is that it can be connected to smart devices, like Philips Hue, Lifx, Nanoleaf, WeMo and more. This clock looked like a perfect solution for me, to use it as a remote lights control both in the office, where we use Philips Hue and Nanoleaf and at home, where I have Lifx lights and WeMo smart plug.
I connected my LaMetric TIME to Philips Hue lights and Nanoleaf light panels which are used in different rooms in our office and started enjoying it right away. It works like this: you have to add the lights control app to your LaMetric application (for example, "Controller for Philips Hue") and then switch on/off your lights remotely with a button on top of the clock whenever you want. I put my LaMetric at my office desk and from that moment I could sit and work on developing games and not bother about switching on lights in the room at all. I totally recommend this clock to everybody. I wonder if LaMetric could open the door for me in the future, lol.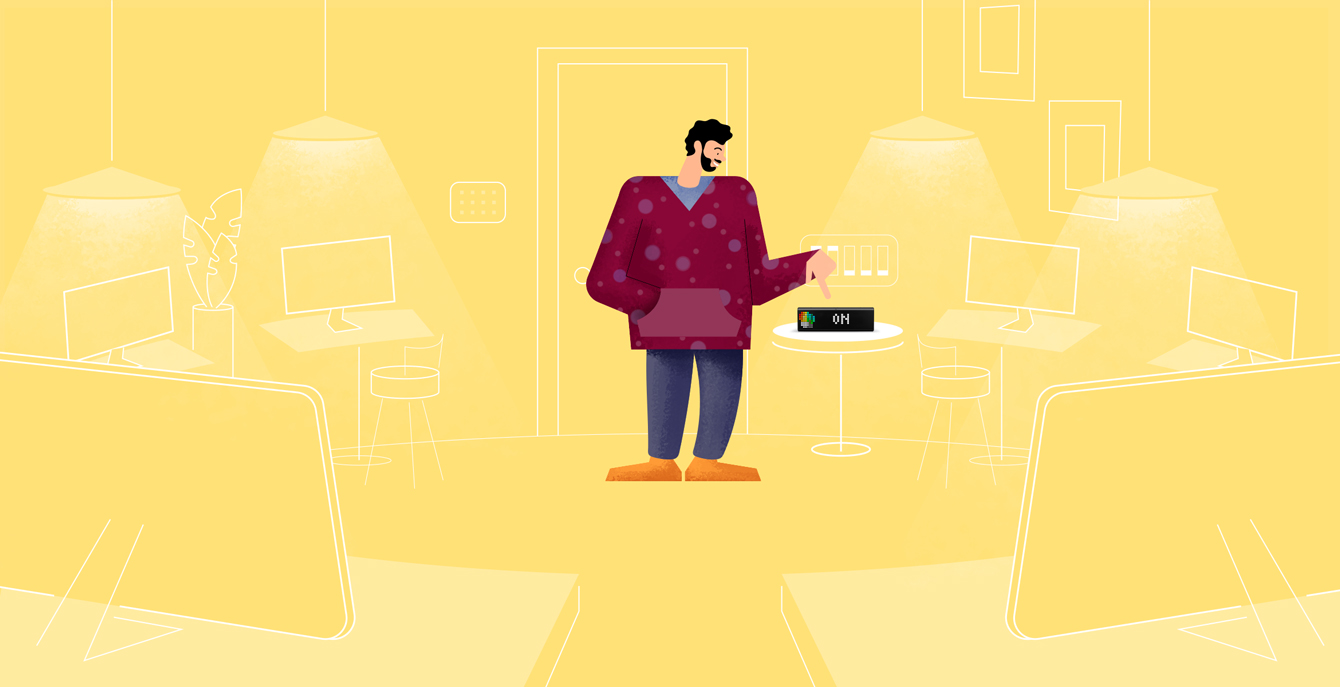 LaMetric TIME is one of those smart devices that helps us minimize our energy spends on unnecessary things. Use LaMetric TIME for remote control of lights at the office or at home and enjoy it!