Relax with shades of the SKY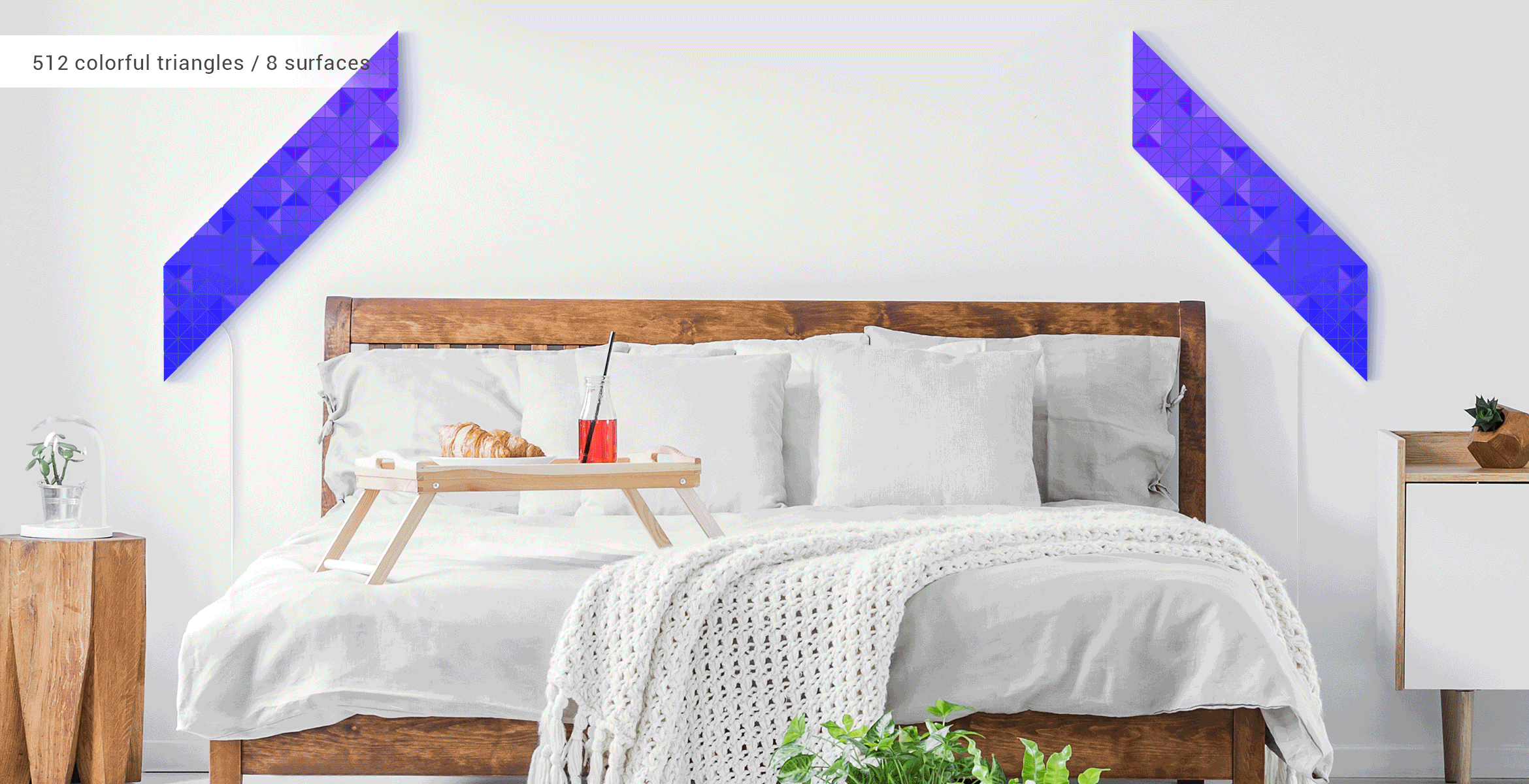 Fascinating light effects that work out of the box
SKY is designed to work out of the box - select desired mosaic, mount light surfaces on the wall, plug it in and get into the atmosphere of seasons of the year with summer, autumn, winter or spring transfusions of the triangle pieces.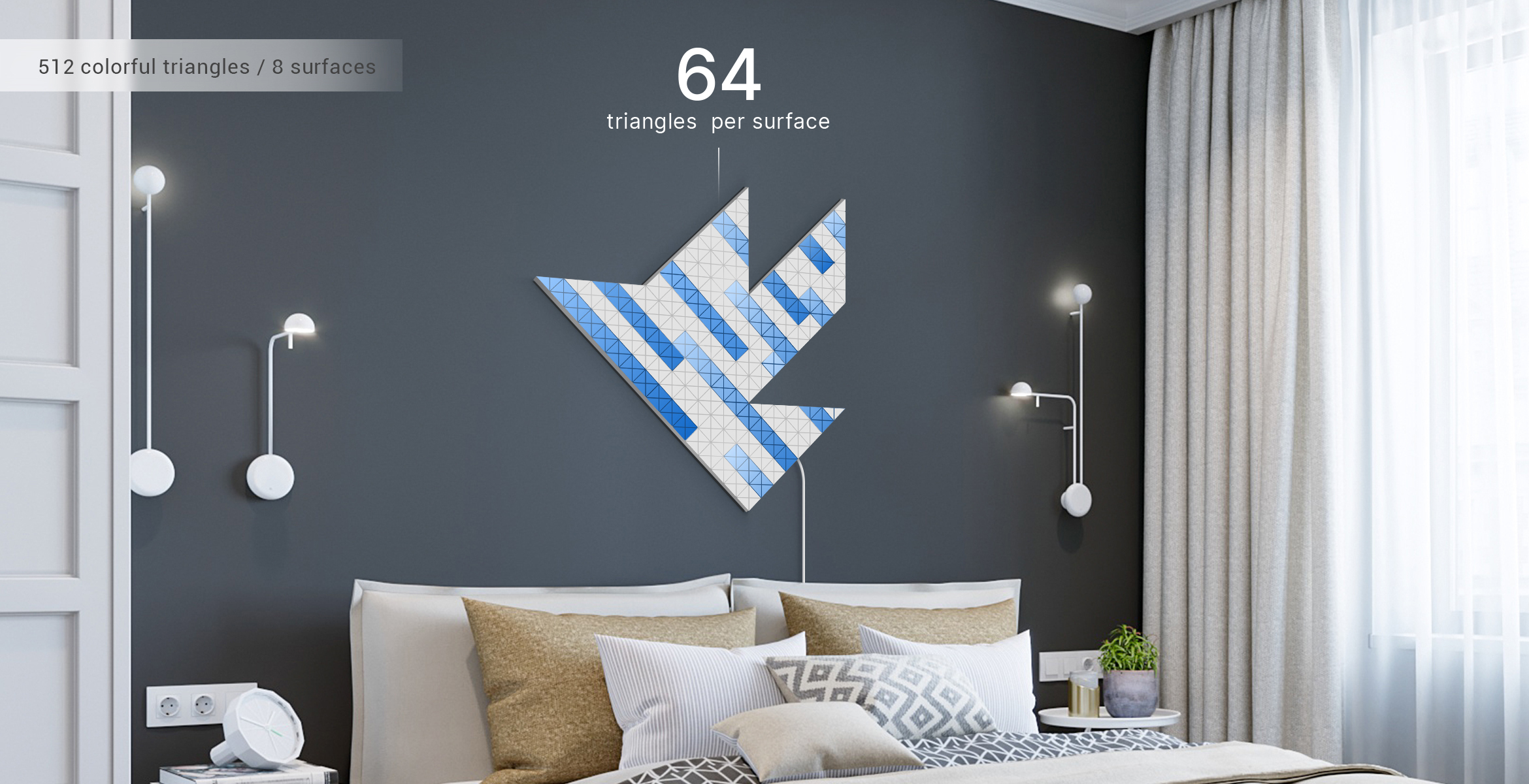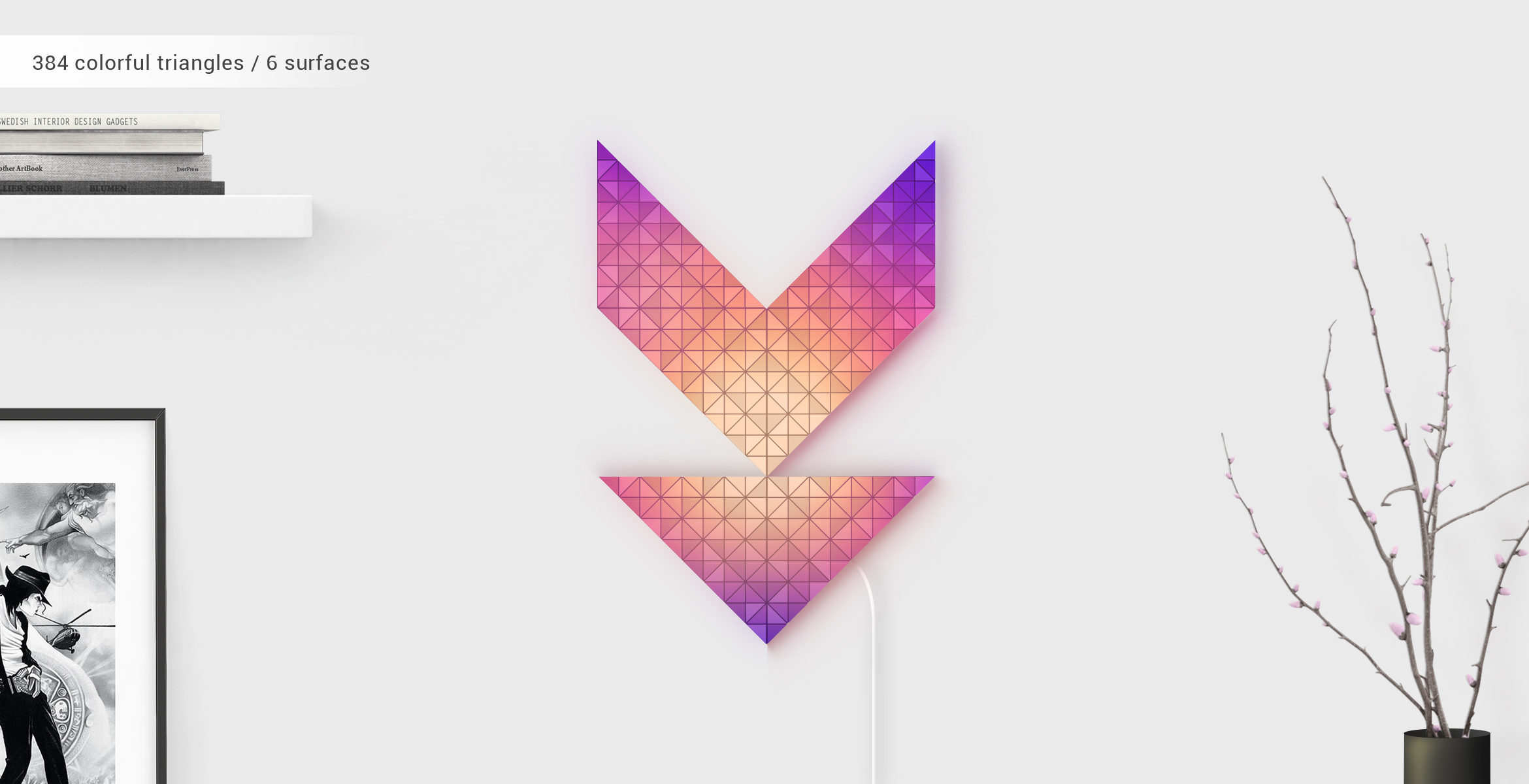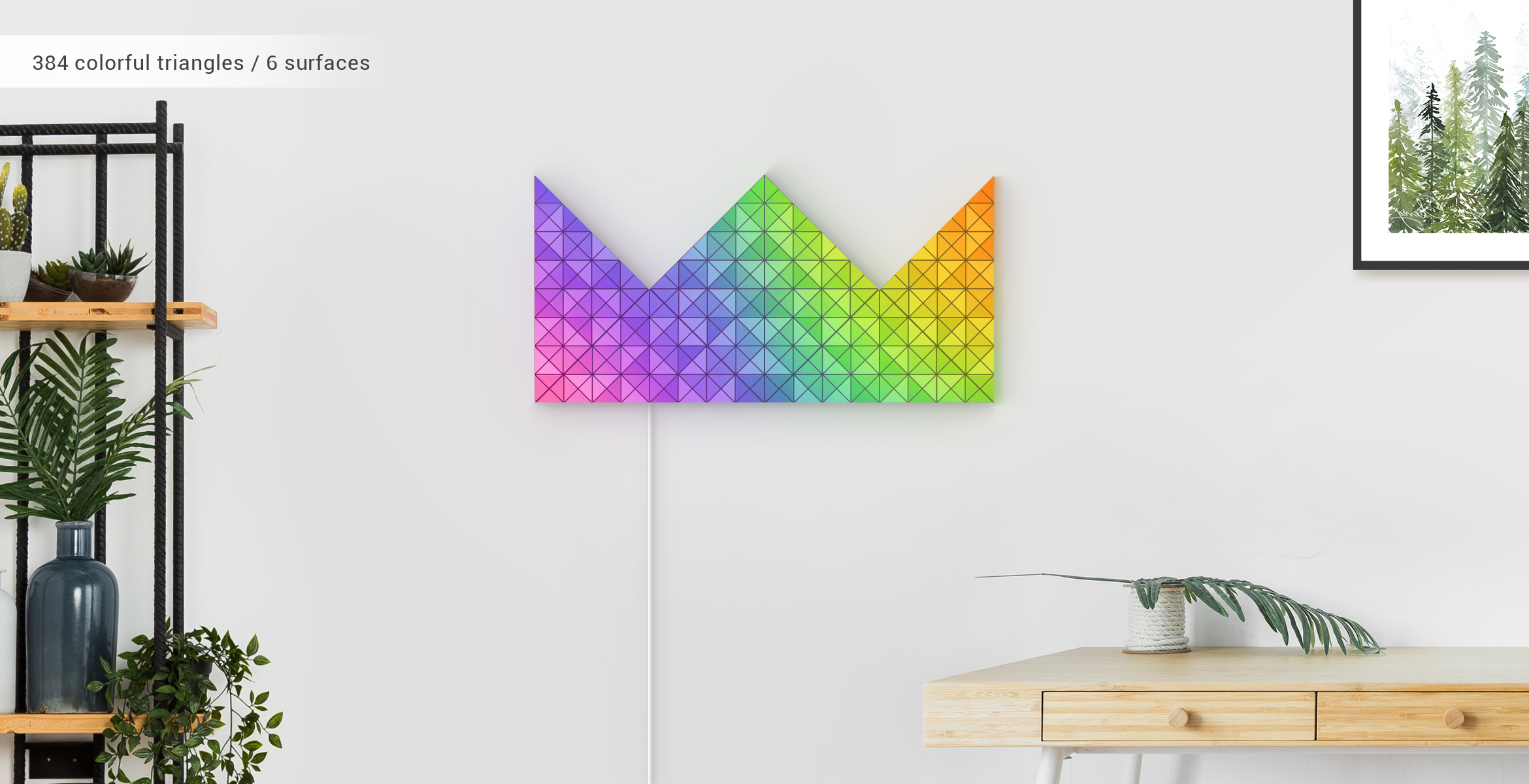 /
Explore more possibilities with the app
You can add your SKY into an official iPhone or Android smartphone app and select among millions of colors, change the brightness and unlock natural phaenomena effects like sunrise, clouds, rainbow, lightning, rain, ripples and more. Clouds effect is perfect for work, sunset is great for relaxing, lightning for home parties, the choice is yours.