Intelligent Display for a Smart Home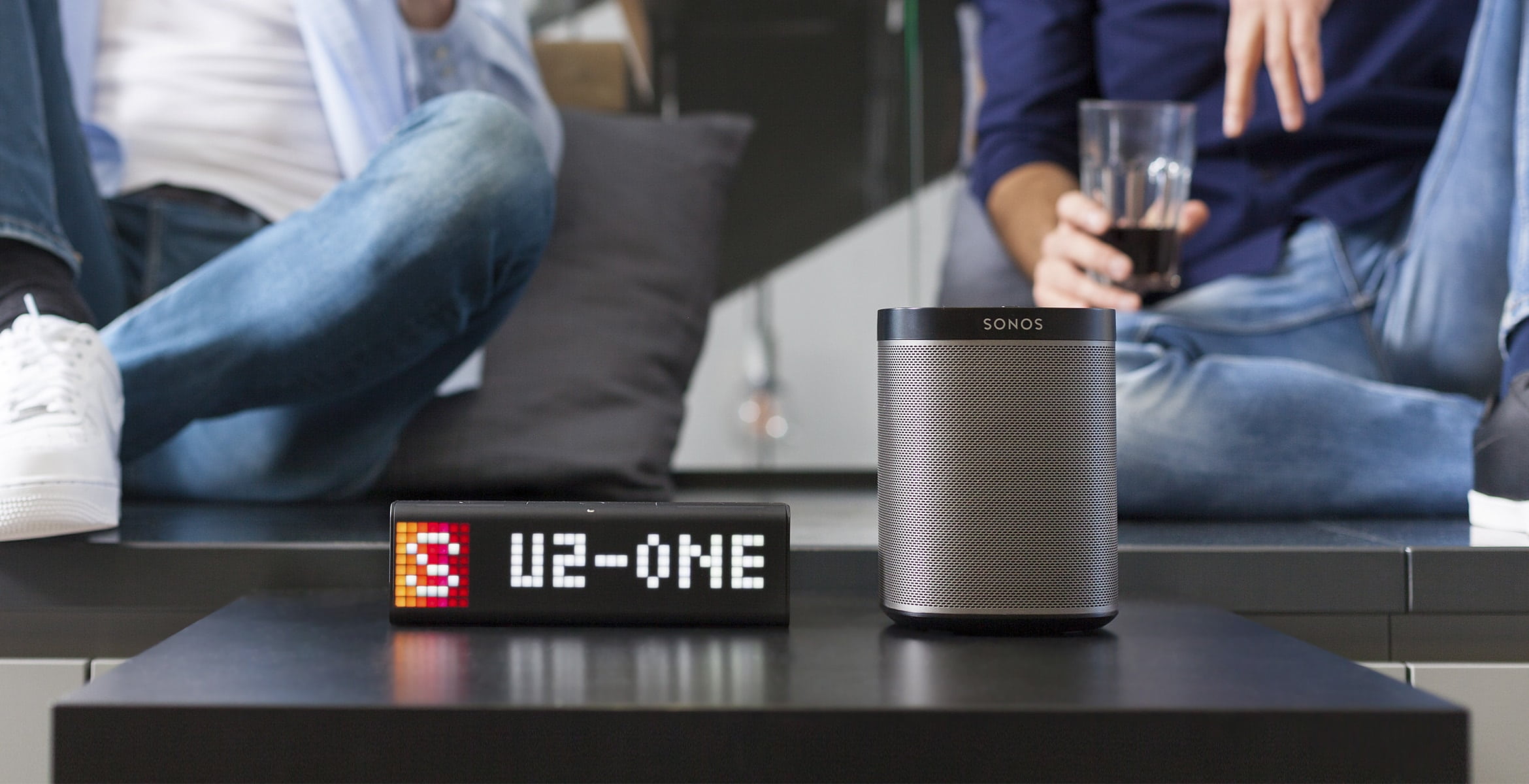 Get song name from your SONOS
What's a nice song playing on SONOS right now? You don't need Shazam to get its name, your clock will show it. Don't get up from a sofa to turn on your smart speaker mounted to the wall. Do it with a button click on LaMetric TIME at the coffee table, and enjoy good music with the dance of pixels.
Monitor Netatmo climate measurements
Not enough oxygen in the room? A smart clock will remind you open the window in the right moment. Set the desired temperature, humidity, air quality on LaMetric TIME and be immediately notified when they go beyond the comfortable limits.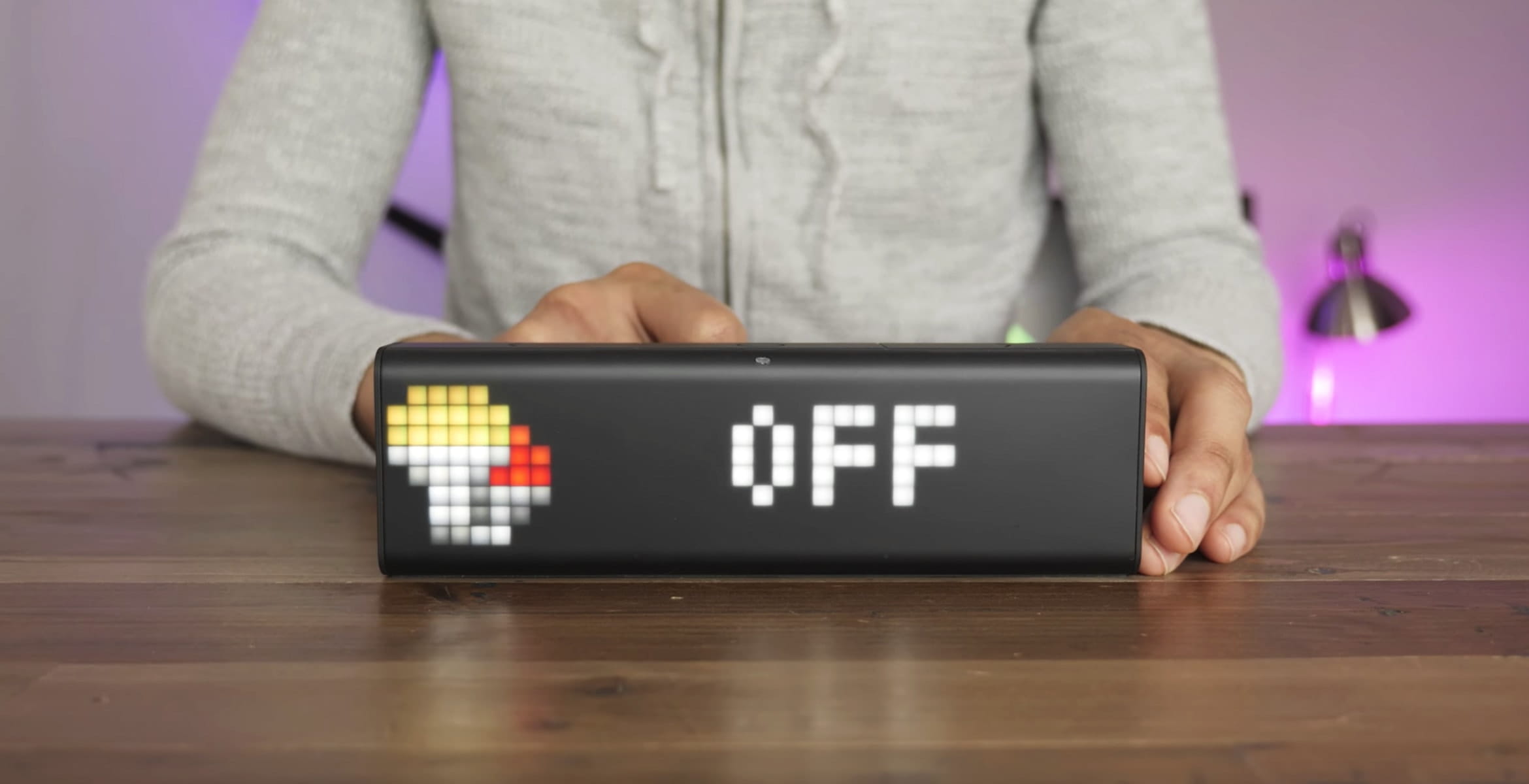 Turn on/off lights & home appliances
Get your morning coffee preparing while still enjoying a cozy bed. Press a button on a bedside clock to switch on a smart coffeemaker. Don't want to go up on the second floor to switch off the smart lights? You can do it with a click on your desk clock! Enjoy easy control over all home appliances and lights.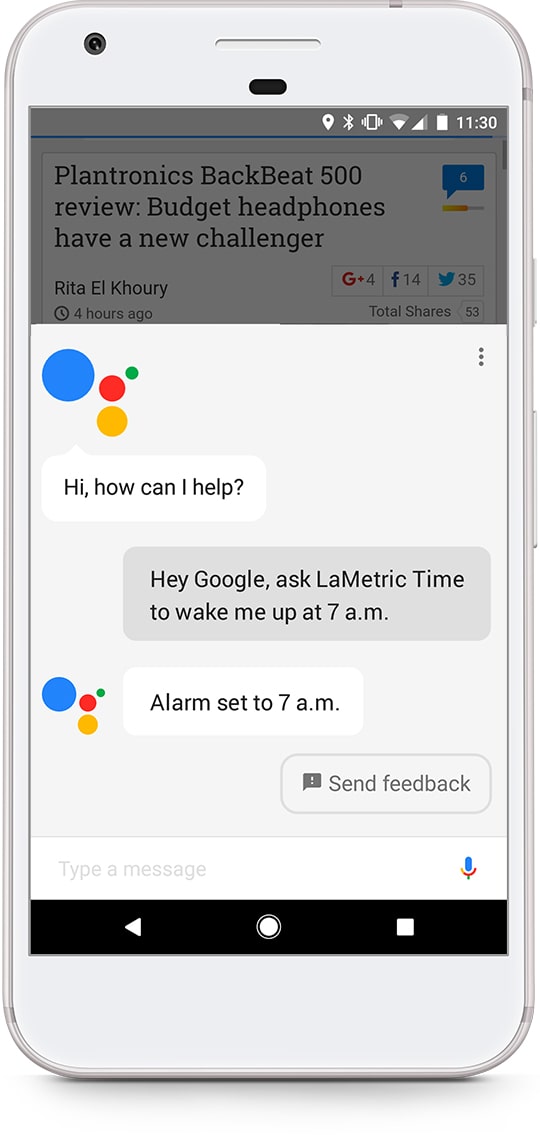 Talk to your clock
Have just understood that you should get up very early tomorrow? Don't spend time searching for a clock in the darkness, ask Google Assistant or Amazon Alexa set the alarm on LaMetric TIME. No need to take hands off the magic cooking process, you can start a stopwatch by voice when put a pie into the oven.

Remote control for your Nest Thermostat
Don't get out of a warm blanket in the morning to turn up the heating in the cold room. Reach the desired temperature by controlling your Nest Thermostat with the press of a button on your bedside clock.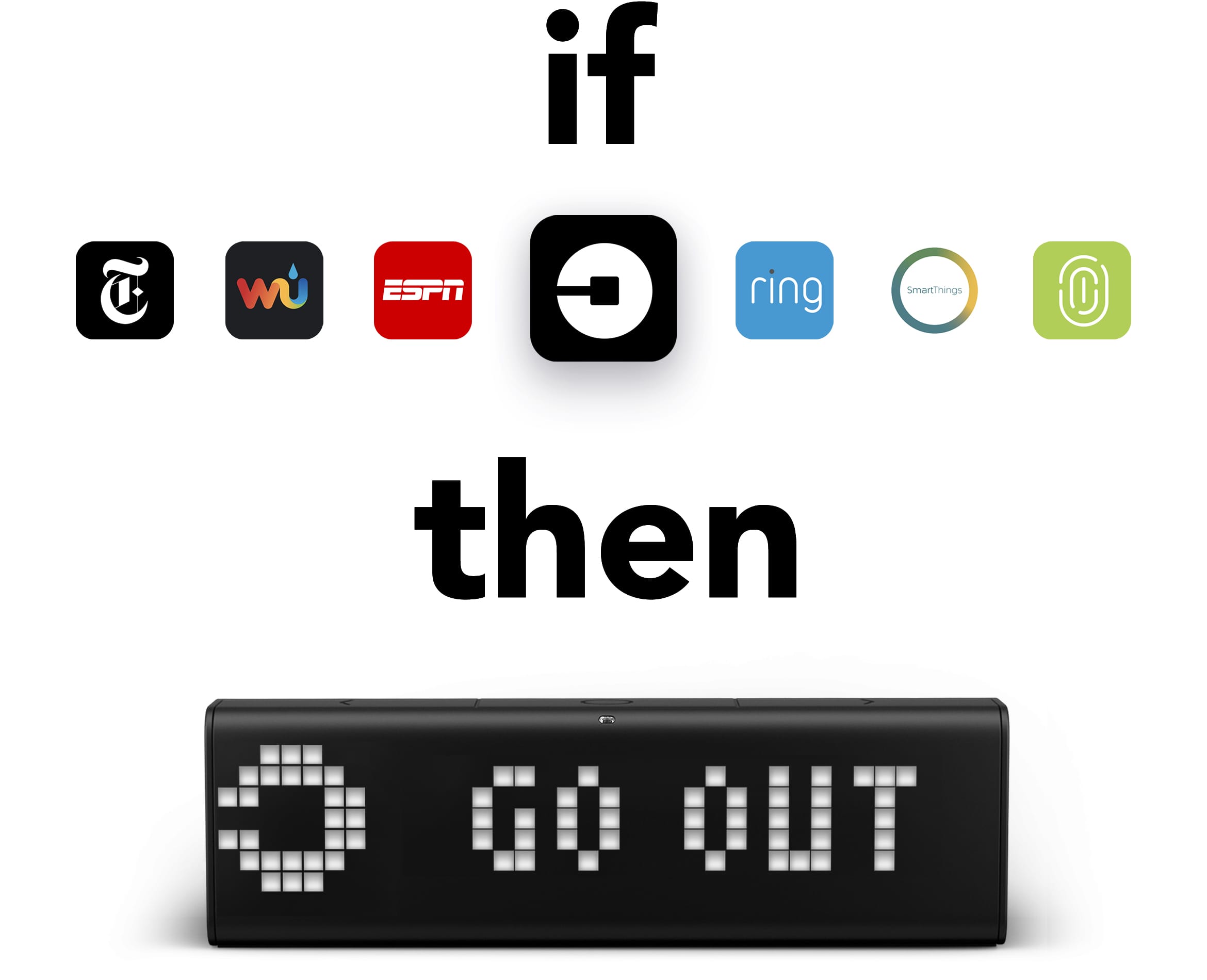 Connect with what you love
Track your team's final score from ESPN, get notified when Uber is arriving, or get a notification if tomorrow is raining. Use IFTTT to connect your LaMetric TIME to favourite services and devices. Visualize important information on a connected clock and control your smart home appliances.