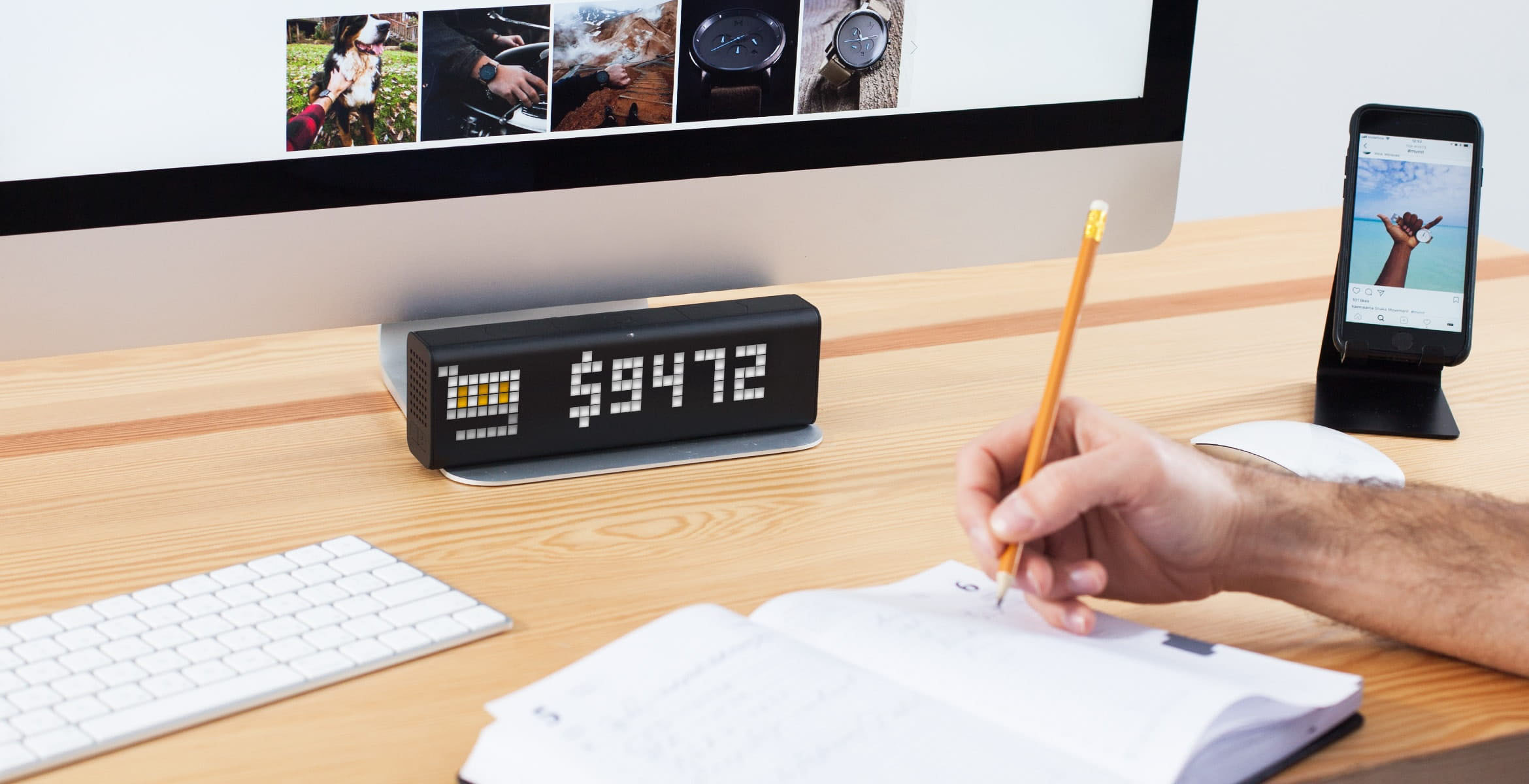 Let a desk clock keep you up-to-date with the success of your business. Connect an online store to Google Analytics and monitor your revenue, orders, and conversion rates.
(Note: The app supports only the 3 (third) version of Google Analytics)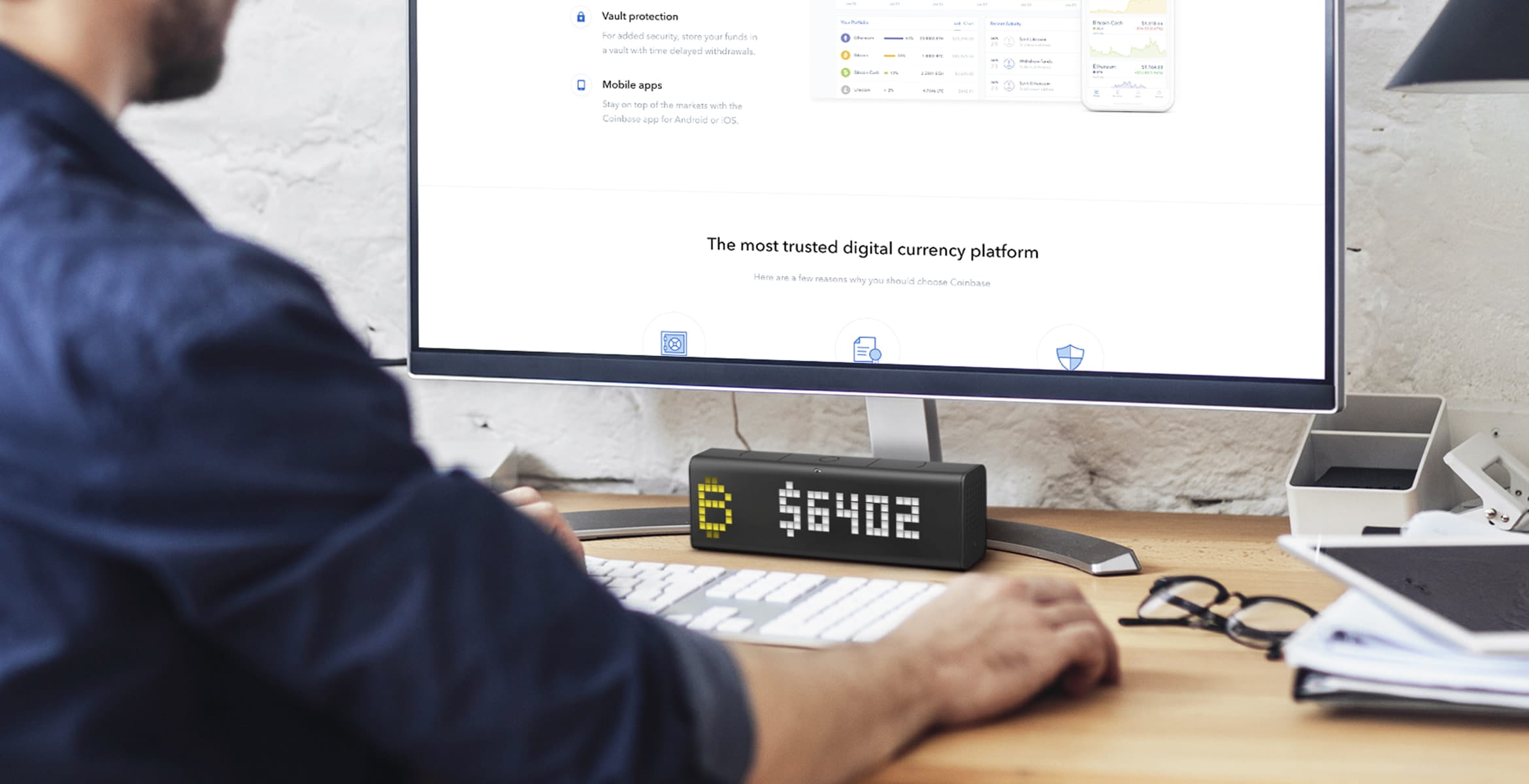 Get updated reporting on cryptocurrency rates directly on your LaMetric TIME. Place your smart clock on your desk and set it as a ticker for the most popular cryptocurrencies such as Bitcoin, Ethereum and Ripple.