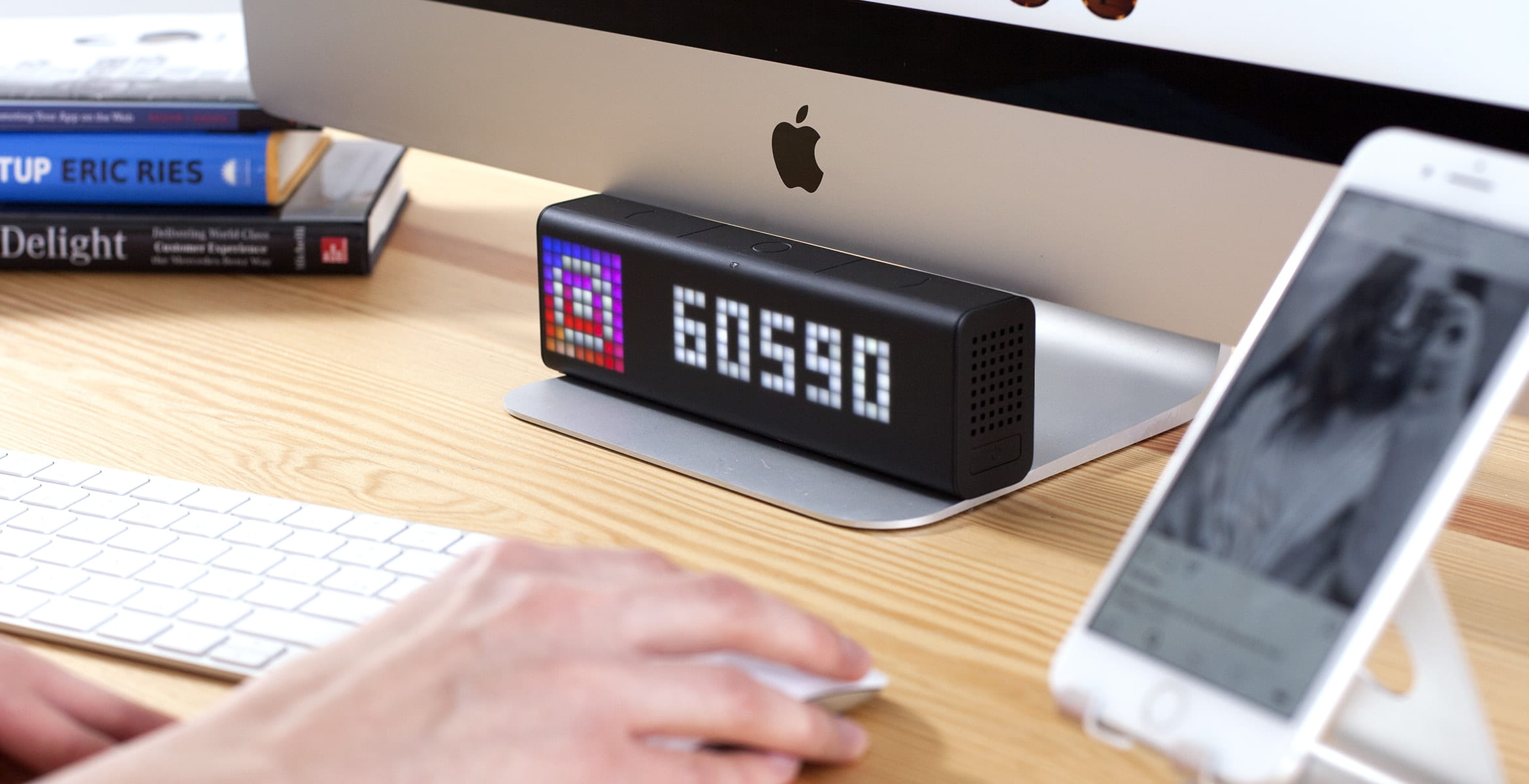 Follower Counter for Instagram
Celebrate each step of your success on Instagram with LaMetric TIME! Motivate yourself to become a better influencer by tracking a follower count on your smart clock.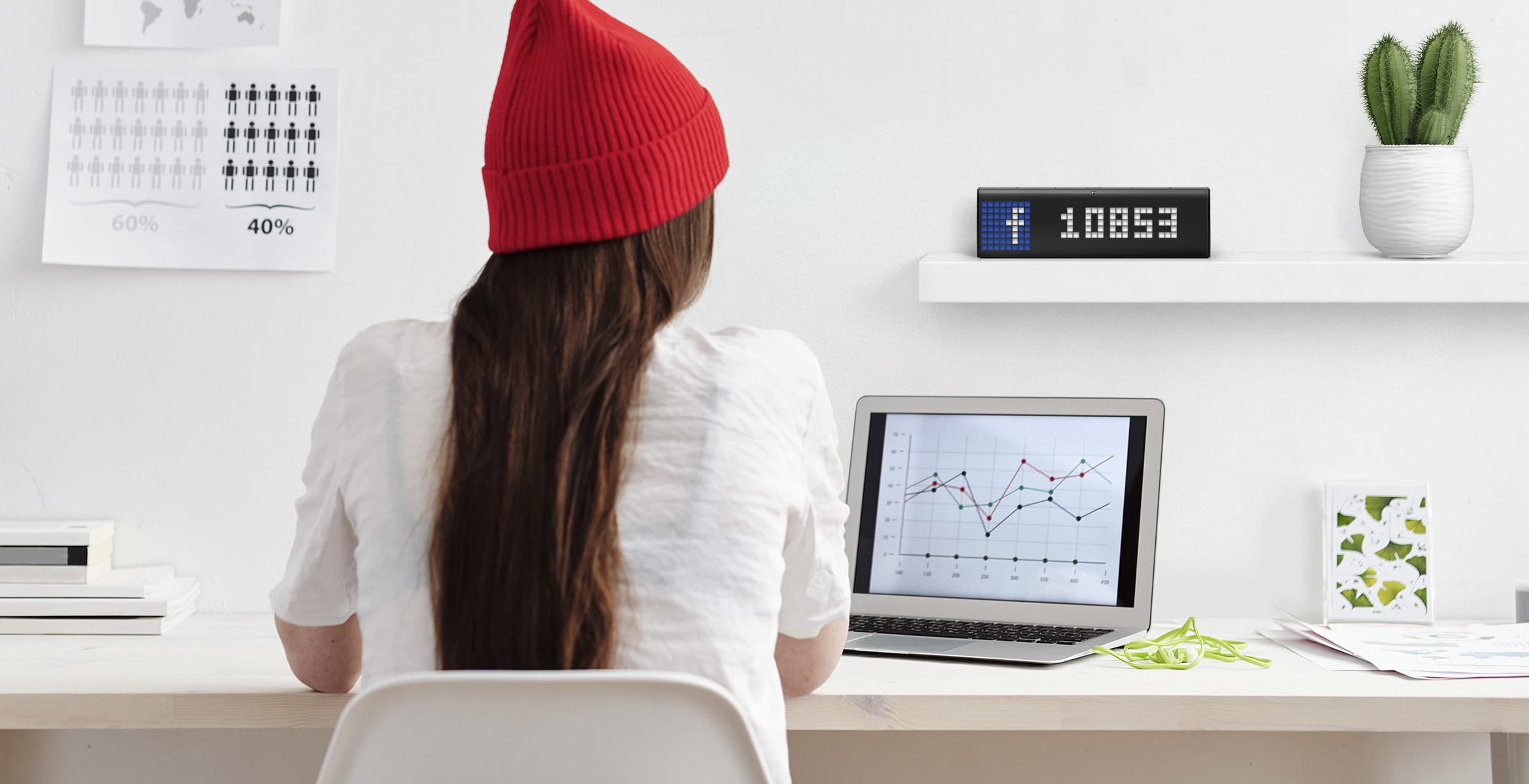 Like Counter for Facebook
Place LaMetric TIME at your workstation and inspire yourself by monitoring the increase of Facebook fans of your brand or business.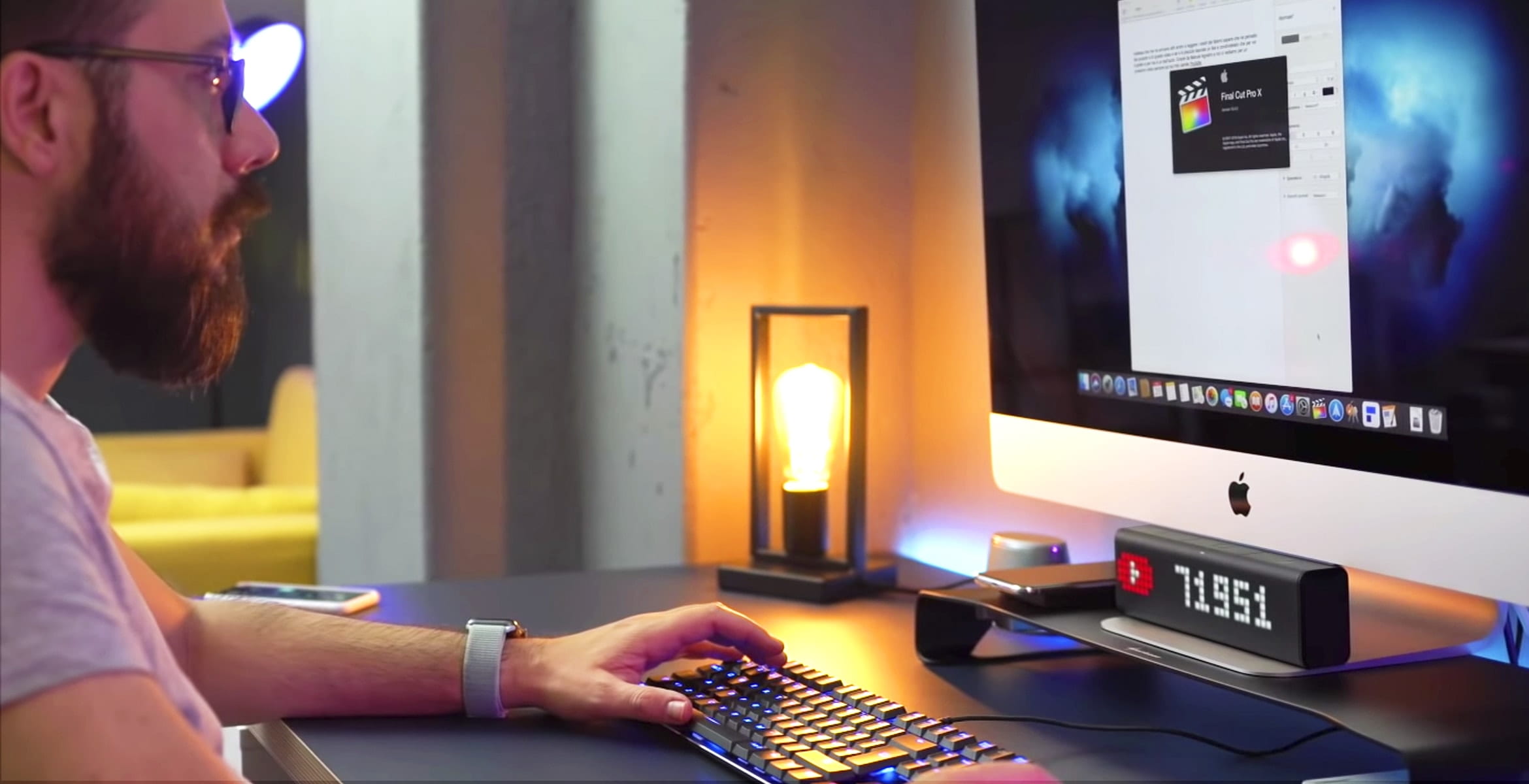 Subscriber Counter for YouTube
Complement your desk setup with a minimalist clock that displays a subscriber count. Boost motivation to create even better video content by tracking the popularity of your YouTube channel.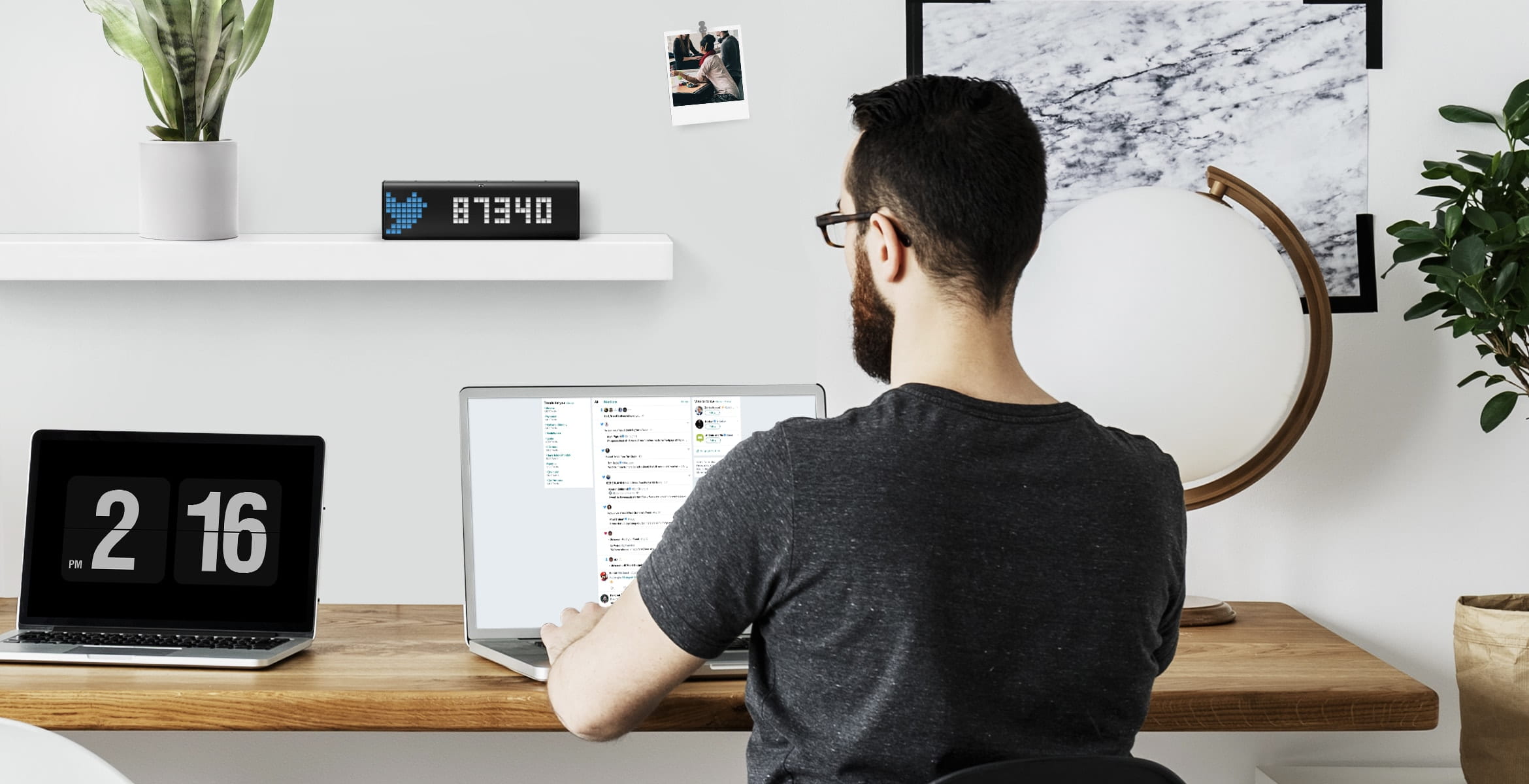 Follower Counter for Twitter
Learn who has tweeted you at a glance on your desk clock. Monitor mentions and the number of followers on your LaMetric TIME so you're always in the loop.