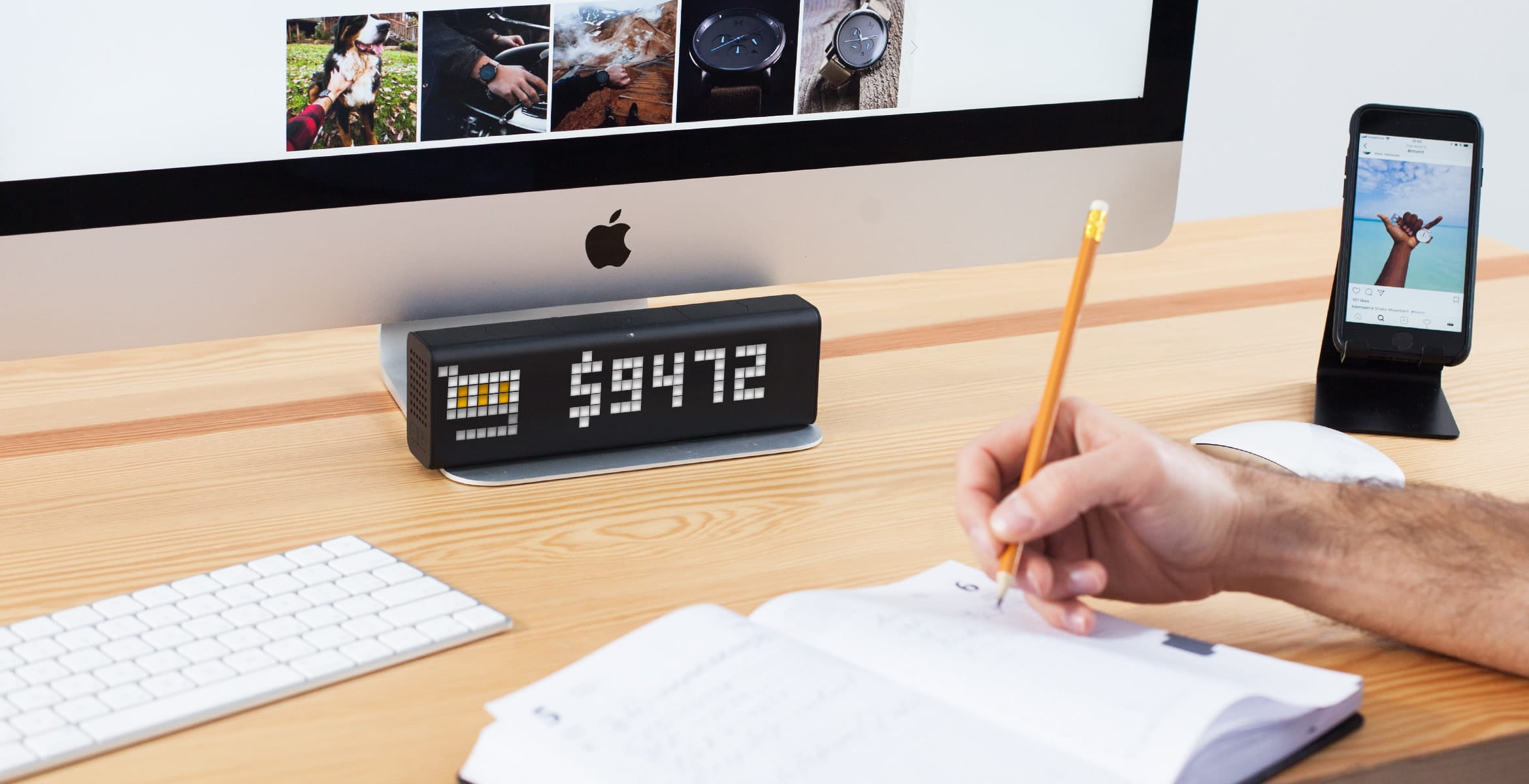 Let a desk clock keep you up-to-date with the success of your business. Connect an online store to Google Analytics and monitor your revenue, orders, and conversion rates.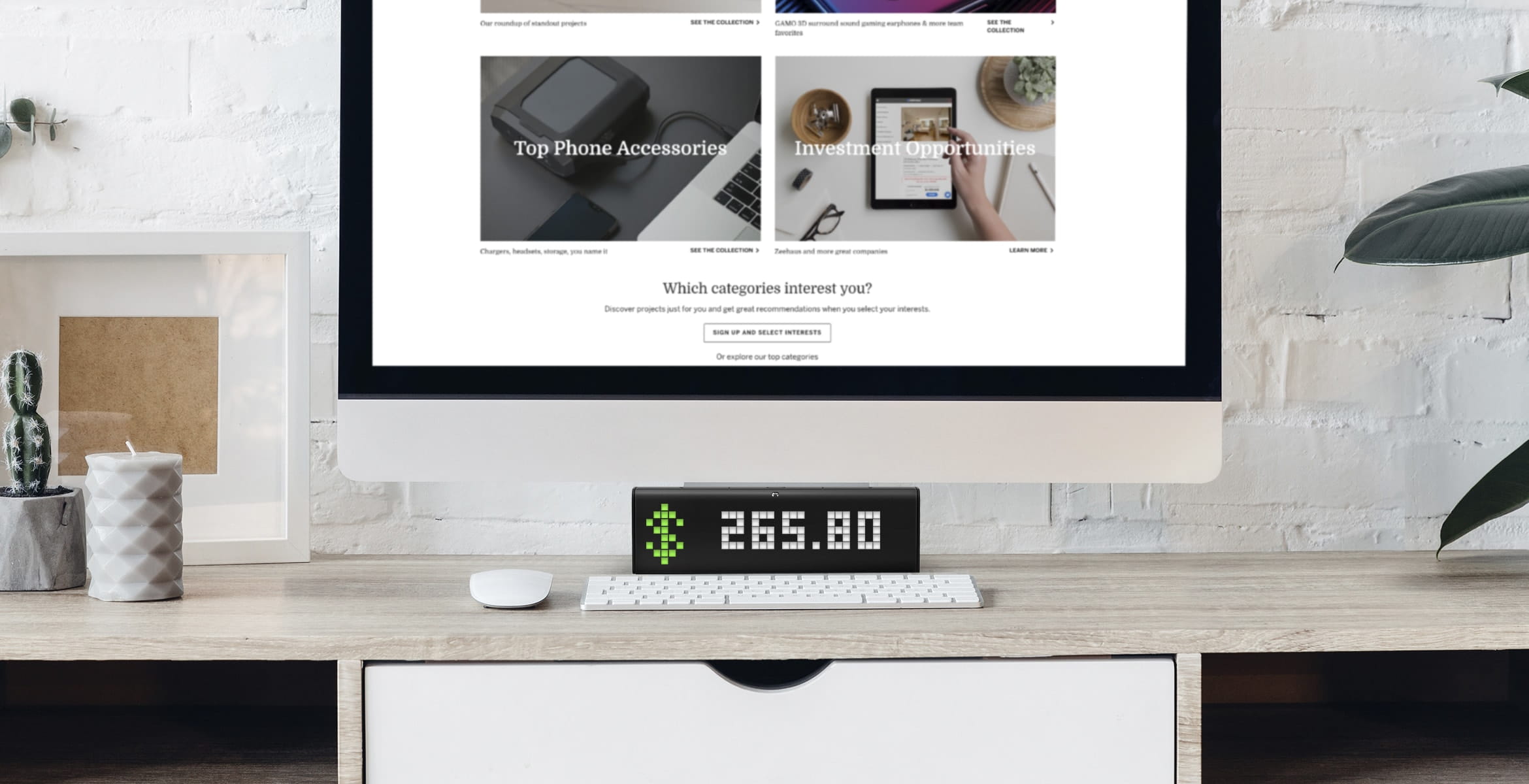 Stay ahead of the game and always be aware of the latest updates on the stock market. Access stock quotes at a glance on your desk clock.

(Note: Data are delayed, can not be used for any decisions)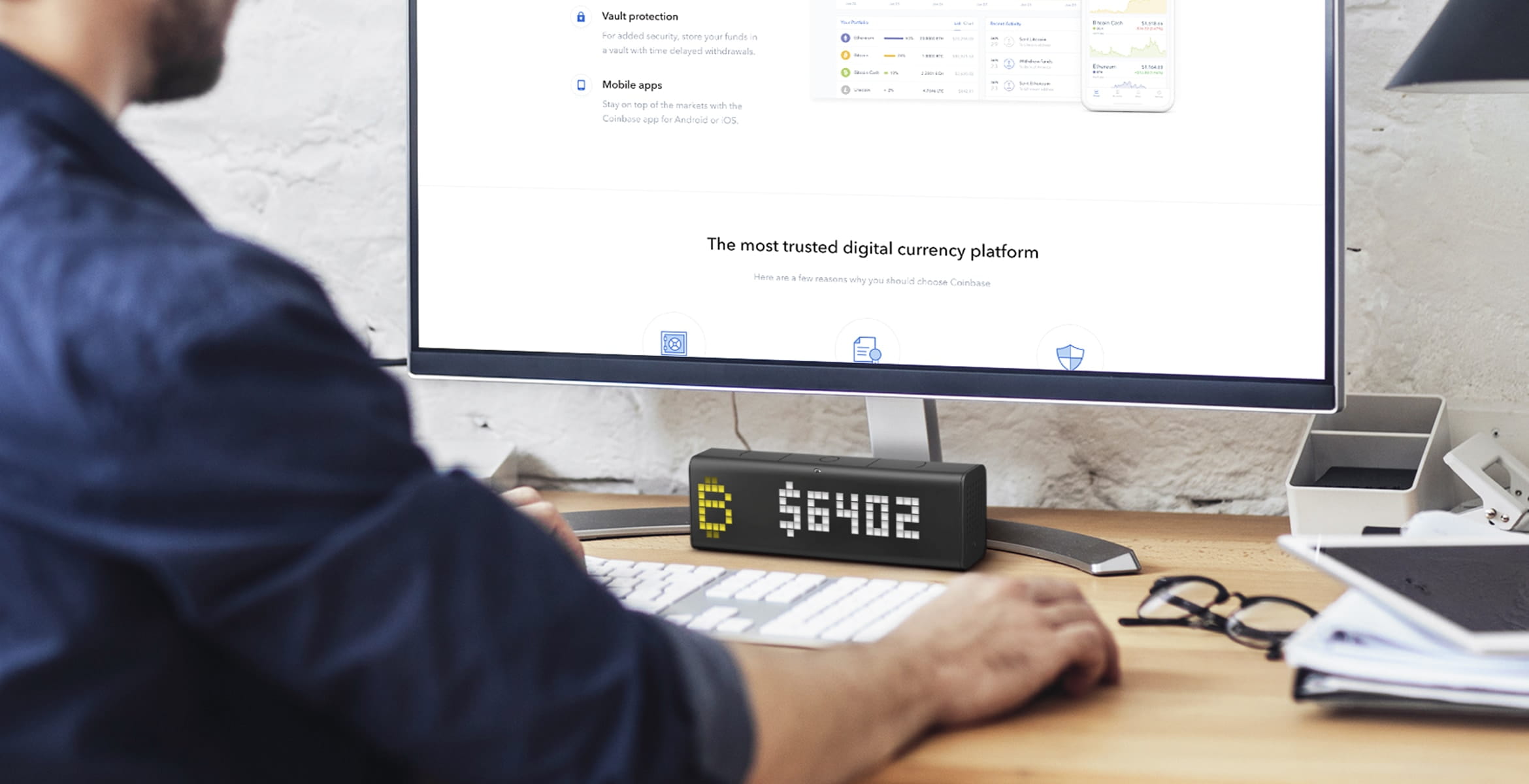 Get updated reporting on cryptocurrency rates directly on your LaMetric TIME. Place your smart clock on your desk and set it as a ticker for the most popular cryptocurrencies such as Bitcoin, Ethereum and Ripple.